Across the globe, over 18m hectares of forestry and woodland are lost per year to illegal logging, and clearance for farming and housing. Soil Association Certification Forestry are working with thousands of organisations as part of our forestry business, committed to promoting and protecting the future of our forests – this includes a number of groups in Indonesia, such as KAM KTI (KSU Alas Mandiri KTI).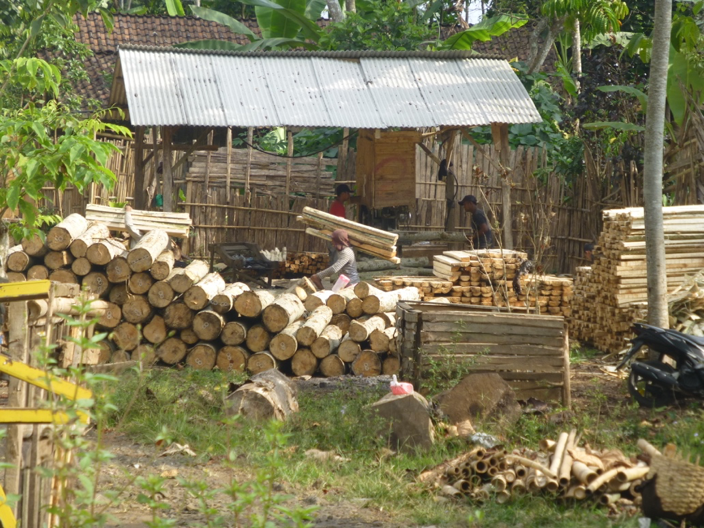 Based in East Java, KAM KTI was formed by 1,296 farmers in response to widespread forest clearance, and illegal logging and harvesting across the province. The co-operative manages over 1,000 hectares of forested land and is organised into 30 regional groups, each of which is represented by a group member who attends annual training – including forest management, health & safety, and record keeping – and then disseminates that information across their region.
Historically, forest clearance has been uncontrolled in Indonesia, particularly for commercial timber, such as teak and mahogany. Because of the large amount of land that's been cleared for farming, many forests now consist of single species of timber, which is intensively harvested and has reduced the biodiversity across the area.
How we're helping KAM KTI and its members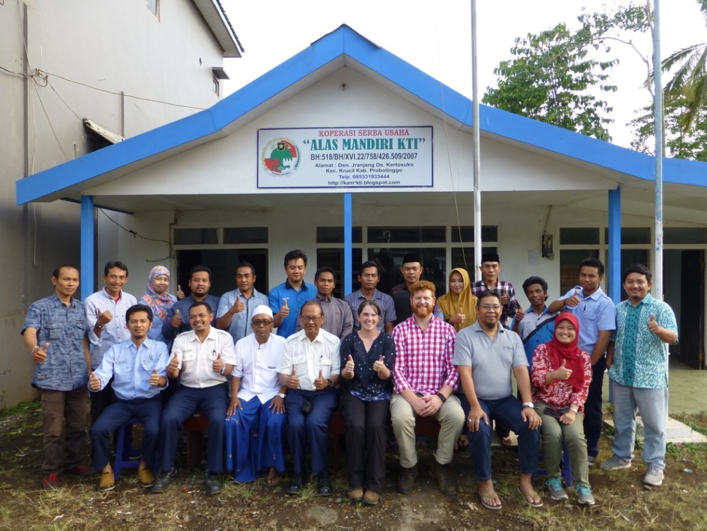 Since creating the KAM KTI co-operative, the farmers are now able to produce FSC© certified timber that grows in reliable quantities and is of good quality. The group has been certified by SA Cert Forestry since 2008 and certification has given them access to better prices and excellent support in managing their forests.
For the farmers, this means that KAM KTI can achieve a higher price than the market average for their timber and they are now paid within a week of the harvest, rather than having to wait long periods of time. As part of their training, the farmers have been shown agroforestry systems that allows them to diversify their crops, sustaining them financially and making them less reliant on their timber harvests, which can take years to come to fruition. There are also great economic and social benefits for their families and villages, with improved housing, transportation and education.
Feeding communities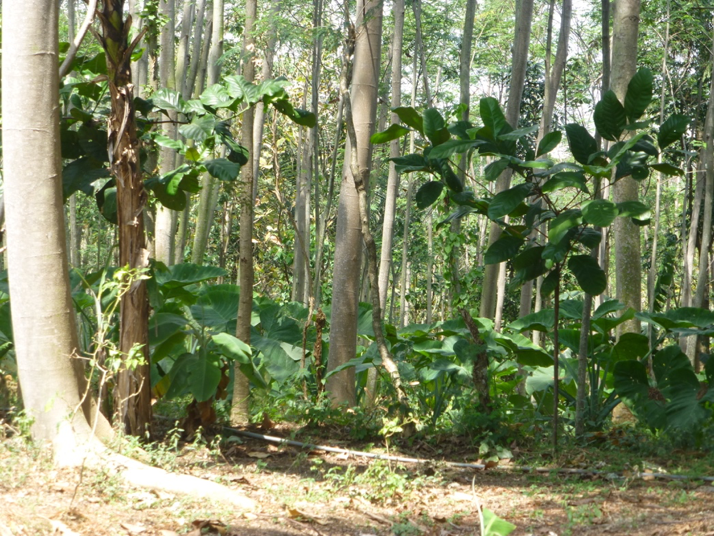 Membership of certified farming groups is respected by the wider community and members are proud of their association with the co-operative. As part of their agroforestry crops, they are able to grow things such as coffee, banana, bamboo, avocado, as well as raising livestock, all of which they can sell and use to sustain themselves during the years of waiting for timber to grow. These crops increase the stability of their land, as areas susceptible to erosion and subsidence are underplanted with elephant grass, and then monitored by members on a regular basis.
Through becoming FSC certified, the members of KAM KTI are ensuring that their profits continue to increase, as well as providing raised living standards and an improved quality of life. The biodiversity in their locality has also greatly improved, achieved through a growing awareness of the human impact on their surroundings and the deforestation from illegal logging, as well as the implementation of agroforestry.
Find out more about the work we're doing with FSC and PEFC™ to protect our forests for future generations through certification.