FSC® and PEFC Chain of Custody and Forest Management Services

About Chain of Custody and Forest Management
About
Soil Association Certification Forestry
Soil Association Certification is committed to ensuring that forests around the world are protected. Forests are rich and vital ecosystems; they provide essential habitat for wildlife, produce sustainable materials, support the lives and livelihoods of millions of people, and act as carbon sinks, trapping more carbon within them than nearly all other landscapes.
We helped set up the Forest Stewardship Council® (FSC®) in 1993. Since then, we've certified over 26 million hectares of sustainable forest in over 35 countries with the FSC and the Programme for the Endorsement of Forest Certification (PEFC) Forest Management and Chain of Custody certification.
As an expert and trusted certification body, we have decades of experience carrying out certification assessments of forest enterprises and the timber supply-chain, as well as training and knowledge building across the sector worldwide.
We currently certify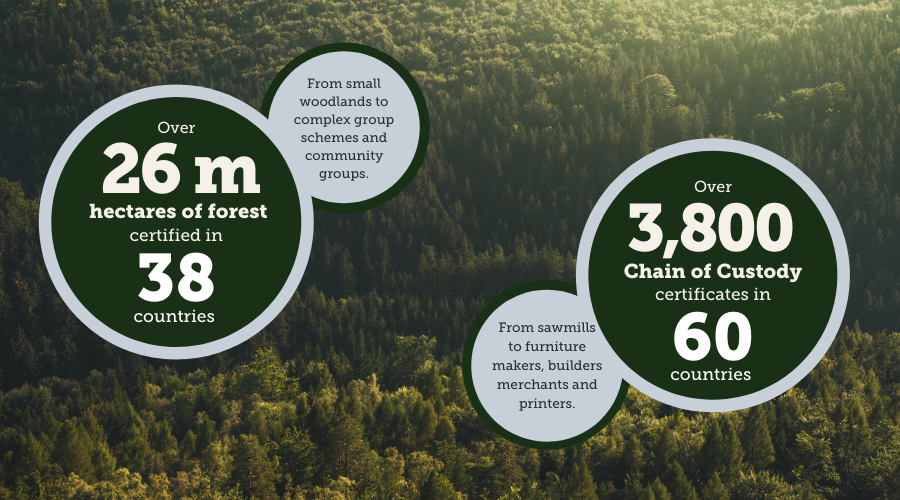 Better business, a better world
Soil Association Certification is a wholly owned subsidiary of the Soil Association - we're part of a charity with a mission. Profits from our certification services are gift aided to the Soil Association charity to fund their game-changing work transforming the way we live, farm and use our land.
Our people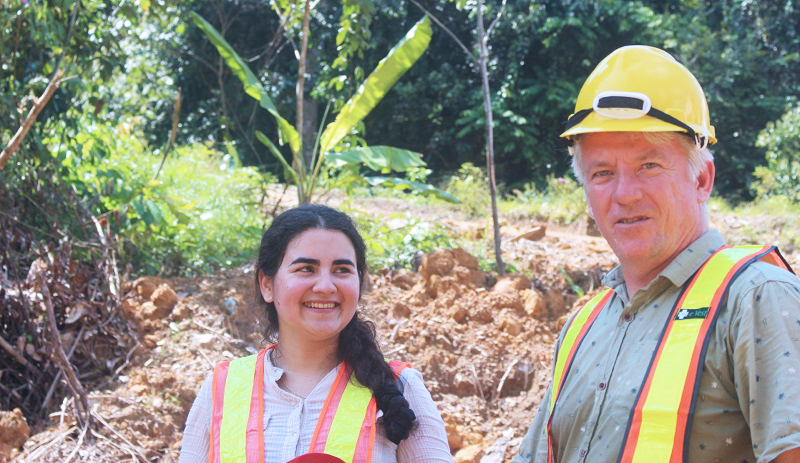 When you certify with us, you'll receive a personal and professional service from a dedicated Certification Officer that you'll deal with on a regular basis, offering continuity of service for your business. Whether you have an existing certificate, or completely new to certification, our friendly, knowledgeable team are here to help.
Certification, as simple as it can be
Our long track record of carrying out certification assessments of forest enterprises and the timber processing industry is built on our years of expertise and high levels of service and quality.
If it's expertise you're looking for, you've come to the right certifying body. Whatever your business, our specialists are on hand to accompany you through the process of getting and staying certified.
Find your regional representative

We know how important it is that your certification body understands your local market, which is why we have expert teams working in regions around the world available to help you at every stage of the certification process.

Contact our team
Sign up to the forestry newsletter
Stay up to date with the latest Soil Association forestry news, events and more.
Sign up