Learnings from New Zealand – diverse forages and dynamic grazing management
'This is not done just to have nice soil. This is done to have good plants, good animals, happy families and a really good bank balance.'
Hamish Bielski, Ashley Downs, Otago, New Zealand
About the Diverse Forages webinar
On 5th May 2021, Kate Still, our farming programme delivery manager, welcomed John King. John is a Holistic Management educator/field professional based in Christchurch in New Zealand. He introduced four farmers in his network who talked about their approach to holistic and dynamic grazing techniques.
The farmers are Mark Anderson, South Waiwera, Otago, Josh Bradfield, Kononi, Otago, William Innes, Windwhistle Farm Canterbury and Hamish Bielski, Ashley Downs, Otago.
Background to diverse forages in New Zealand
Much agricultural knowledge and expertise has been lost since the 1930s because of the commercialisation of research and the cut in subsidies in NZ in the 1980s. This has led to a) rising costs, and b) dwindling soil health.
These four farmers have committed to try regenerative farming techniques. While the environment and animal health are factors, the main driver is economic.
John says 'Regenerative farming is reversing the trend of academic inflation, so that farmers can look at and understand their farms in basic terms – shifting the mantel of control away from centralised agencies and back to the farm gate.'
What are the financial and economics implications of dynamic grazing management?
Because over 95% of what is produced in NZ is exported, keeping costs down makes all the difference and was a significant factor for all farmers in choosing dynamic grazing management systems.
Josh commented, '[By taking the regenerative approach] we reduced our cost on fertiliser by half, from NZ$55-60k to NZ$25k.'
Hamish says, 'Our gross farm income hasn't grown but our cost have fallen. We've seen a 4/5% return on investment compared to a norm of around 1%. So profitability is what really drove us to change what we're doing. We were spending so much time on tractors and now our time is much more streamlined.
What are the benefits of farmer-led trials and peer support?
All the farmers felt they had benefitted enormously by sharing experiences and ideas, and with a 'trial and error' approach.
These trials create experimental areas 'where farmers can try things that are big enough to see a difference, but not big enough to make a difference, to give them an indication of what they should do to scale up'.
John says: 'A lot of farmers are now too scared of making mistakes, and when you do that, you stop learning. You've got to have the freedom to fail.'
What are the advantages of bailing?
brings water holding
adds fertility onto land
Spreads seeds
Holds soil in place
Eliminates dry cow therapy in dry season as spending time on clean surface
Easier to observe stock
Eliminates use of tillage equipment and burning diesel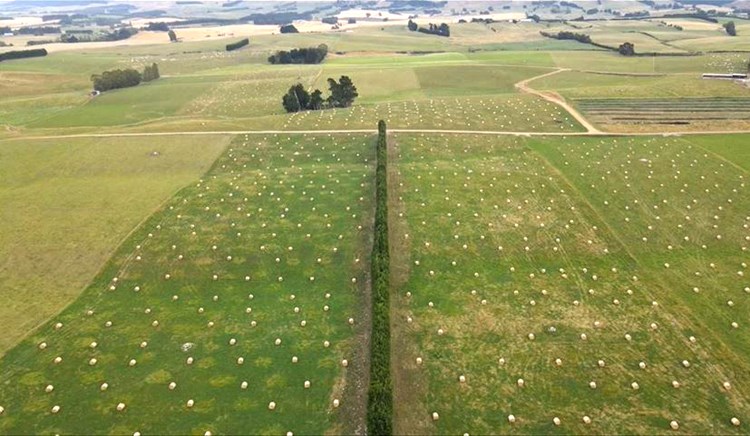 How is dynamic grazing good for the farm  environment and soil:
Increased species diversity of pasture has a host of benefits, including increased root depth (down to clay base with minerals become unlocked through increased soil biology (30+ species in the mix)
Increase soil organic matter
Better water infiltration
Minerals become available (identified in soil tests) without being adding e.g. increased potassium
Increased worm count - on Mark's farm, up to 85 worms per spadeful (about 45 worms per spadeful equates to around 2 ton of worms per hectare)
Reducing use of fossil fuels (less time spent on tractor)
Opportunities for animals to self-medicate
Fewer pests, namely aphids
Getting healthier, more diverse crops for less work.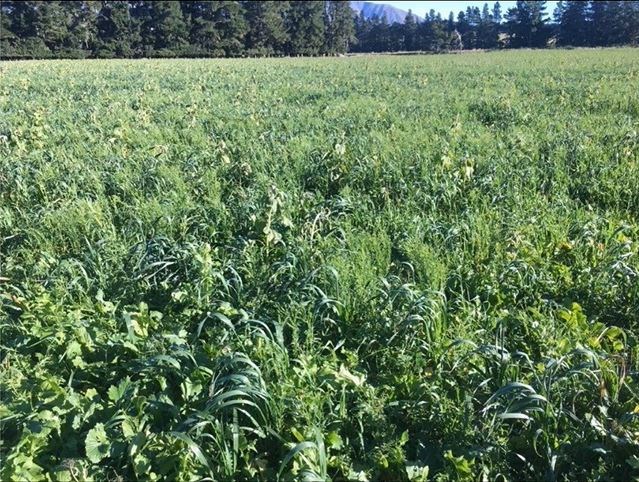 Why do you use Glyphosate:
The opinion and experience among the panel is that to prevent the existing crop/grass swards taking over, the most effective way for them to get started is to spray with glyphosate, followed by minimum tillage of just the top of the soil.
In regenerative agriculture systems (ie not organically certified), Glyphosate is a tool that can be used. 'It's just a shame they haven't yet made a product that's better for the environment' says John.
---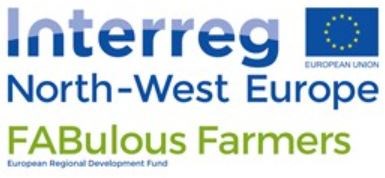 This webinar was part of the FABulous Farmers SW Herbal Leys Learning Network session. 
Read more about establishing herbal leys and about how multi species swards may provide a herbal remedy for livestock.