Soil types and appropriate cultivation techniques

Cultivation techniques
Decisions about appropriate cultivations are determined to a large extent by soil types
What may be appropriate for a chalky clay loam could cause major problems on a silt loam soil. The major soil textural classes and the most appropriate cultivation techniques are outlined as follows: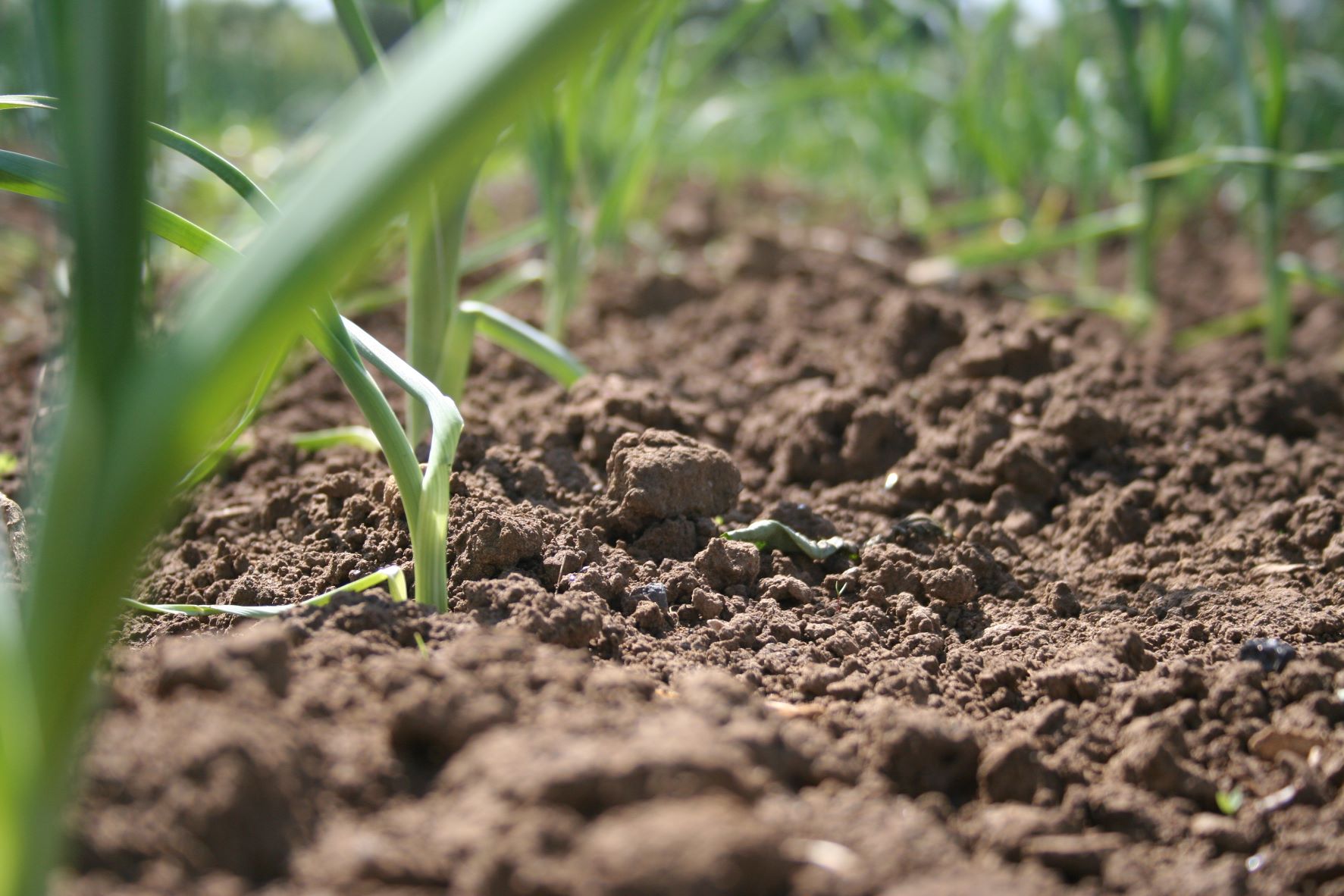 Sandy soils
It's beneficial to minimise ground pressure from machinery to reduce compaction. Use deep tines or subsoiling on a regular basis to loosen plough pans and deep compaction.
Silty soils
Bed systems for vegetables are useful to prevent widespread compaction. Reduced tillage is not appropriate on light and medium silts but may be possible on heavy silts. It is preferential to use mouldboard ploughing, especially in vegetable growing areas where more than one crop a year is grown and trash must be incorporated quickly. The seedbed should not be too fine otherwise capping is likely. Likewise, subsoiling or deep cultivation is required to break up plough pans and deep compaction caused by ground pressure from machinery. It is advisable to avoid power harrows which destroy soil structure.
Clay soils
Cultivations should be kept to a minimum. Reduced tillage is often appropriate, especially where free lime is present, with deeper loosening every 3–4 years and mole draining every 4–7 years to ensure good drainage. Clay makes spring cropping difficult and seedbeds should be achieved with one pass if possible.
Loam soils
Where free lime is present on heavier loams, reduced cultivation is suitable. Whereas, it is less appropriate on sandy and silty loams. Deep loosening will be required, especially on lighter loams.
Peat soils
Avoid excessive cultivations in spring as this can dry out surface layers, leaving soil vulnerable to wind erosion. Deep ploughing shallow peats can incorporate silts or clays from below the peat. This can help to stabilise peat and may reduce acidity.