Reinventing cultivation kit

Reinventing cultivation kit
A look at some of the recent developments in cultivation equipment and techniques to reduce cultivation
By farming advisor Jerry Alford
What goes around comes around, as the saying goes. Looking at recent machinery, it is apparent that we are reinventing old equipment for modern needs.
Direct drills, shallow ploughs and interrow cultivators are just re-adaptions of what was used in the past (MF30 drills, ploughs that could only plough shallow and steerage hoes) and when there was labour on the farm. In most cases, the new versions are using modern technology to enhance and resolve many of the problems with previous versions, for example, camera-guided hoes that don't daydream and wander off track and hoes which use hydraulics to lift individual rows as you reach the headland. Combined with satellite tracking technology, increased work rates and increased accuracy, large areas can be worked in a day without driver fatigue.
Reducing cultivations
There is pressure to reduce cultivations and many arable farmers are looking to reduce the amount they plough due to the effect it has on soil organic matter and soil biota. A whole farm system should ensure that the organic matter does not decline over the rotation but increasing organic matter has many other benefits from a soil health, water holding and carbon sequestration point of view.
In many respects, the plough is not all of the problem, as the cultivations needed to achieve the seed bed are also an issue. Over cultivation leads to poor soil structure which leads to slumping, reduced water infiltration and increased risk of runoff and soil erosion. Under worked ground doesn't leave a suitable seedbed. Instead, there's reduced germination, poor seed-to-soil contact and a better environment for pests, such as slugs and leatherjackets. One specific problem with cultivations has been the need for a fine seedbed to allow drill coulters to work, particularly Suffolk coulters. But with drill technology moving forward, the design of coulters, in particular, has been reviewed and improvements in these areas can result in reductions in the need to cultivate. Direct drills are not an option in organic arable, but the use of tine or disc coulters does offer opportunities to reduce cultivation intensity, needing a less 'perfect' seedbed but still placing seeds at the correct depth.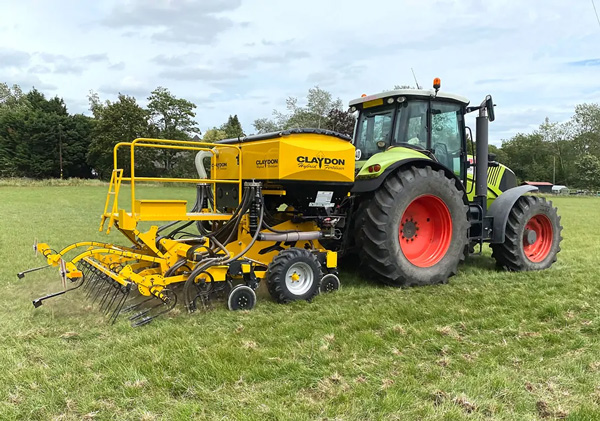 Band sowing
Another area of development is band sowing, the sowing seeds into strips rather than the narrow row which we are used to. This provides an opportunity to reduce the competition within the row between plants but also increase the competition between rows against weeds. This also allows wider drill rows which suit interrow cultivators. Using 25cm rows widths reduces coulter numbers by 50% which gives similar ground cover of plants but reduce power needed to drill.
Some drills can also work on both ploughed and unploughed land. This provides opportunities to mix and match cultivations and crops rather than use a one size fits all approach. Crops with a lower seedbed requirement, such as some fodder and cover crops, can be 'direct drilled' into stubbles or min-tilled soils and cereals can be drilled into cultivated land. Additional options, such as interchangeable coulters, hoe blades, harrows and crimper rollers, make the drill a much more flexible tool than those which have been available in the past. New drills are expensive, so having flexibility can be essential to allow smaller farms to invest and reduce cultivations, and continue to be profitable.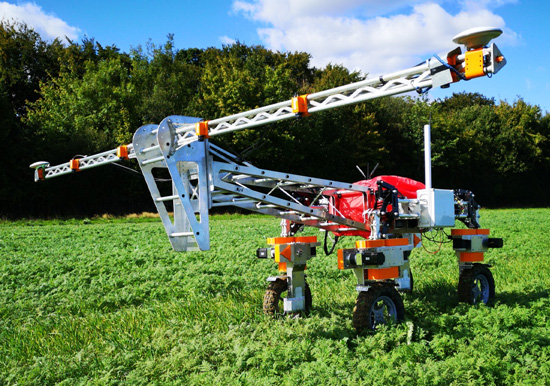 Agri-robots are coming
The most striking change on the horizon is in the use of robotics and with the Small Robot Company's equipment now working on a demonstration farm, it is appropriate to look at what this can offer. The Small Robot Companies' system uses three separate robots – Tom, Dick, and Harry – whose roles are to monitor, treat and plant. From an organic viewpoint, a system which identifies a weed and destroys it rather than spraying the whole field to treat occasional weeds is obviously a step forward. In this case, plant recognition technology detects weeds and then the weed control is carried out using an electric weeder developed by Rootwave. Rootwave is taking part in an Innovative Farmers project looking at weed control in blackcurrants.
Robotic weeding has also been used experimentally in vegetable and salad crops, which because of their high value and the low tolerance of admixtures, has a very high labour requirement and cost for weeding.
On a wider note, the hands-free hectare project offers an even bigger version with the whole process of cultivations, weeding, fertilising and harvesting carried out without human physical intervention, although there is a lot of computer intervention. Whether we are comfortable with a system which has no human involvement is a separate question, but if we can reduce the back breaking or monotonous hand weeding of crops, it would be helpful. It would allow time to be spent on either other essential jobs or time taken away from work for much needed rest and restoration of mental health.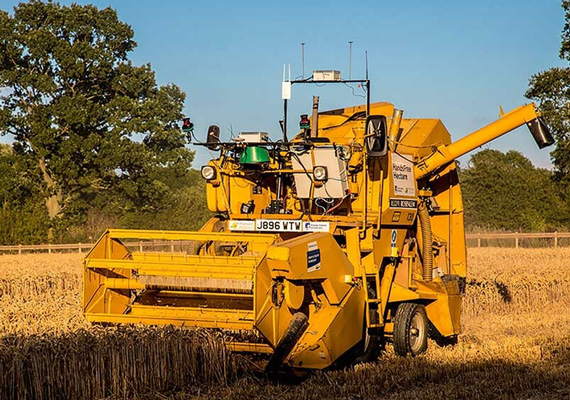 The Hands Free Hectare project
The Hands Free Hectare project was set up in 2016 by Harper Adams University and Precision Decisions with the aim to be the first in the world to grow, tend and harvest a crop without operators in the driving seats or agronomists on the ground. The project has been taken through two successful cropping cycles and won a number of awards including the prestigious BBC Food and Farming Future Food Award. The kit used during the trial was an autonomous tractor with GPS, rovers to take soil samples, drones and an unmanned combine harvester. In 2019, further funding from Innovate UK allowed the trial area to be scaled up to 35 hectares with three combinable crops, the aim to being to prove capability and ability of these systems in reducing the levels of soil compaction and precision application.
First published in Organic Farming Magazine, Summer/Autumn 2021.