Min-Till and No-Till
Learning about the impact of breaking the soil
The majority of soil breaking actions are carried out to produce a seedbed and establish a crop, although activities such as subsoiling, soil aeration and mole ploughing are carried out as remedial actions primarily for compacted soils. Weed suppression with hoes and other mechanical weeding machinery also break the soil. As we learn more about the impacts of breaking and turning over the soil, the need for such cultivations are increasingly being questioned.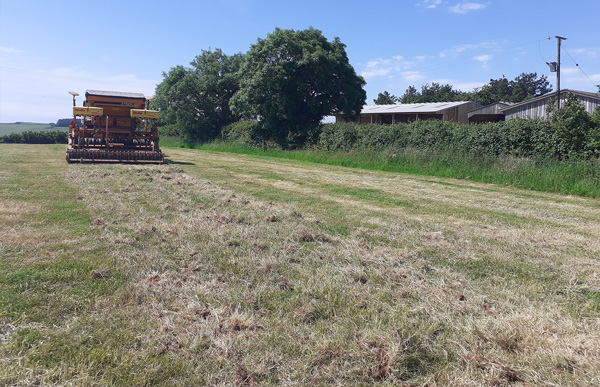 More and more farmers are seeking ways of minimising their cultivations to limit this damage. Whilst groups of farmers are actively investigating methods to reduce reliance on the plough, to date most organic farms use it to control weeds, and incorporate organic matter from one crop, in preparation for the next. Despite the disruption caused by ploughing, organically farmed soils have an average of 21% more soil organic matter (SOM), so if you get the machinery and timing right, appropriate cultivation can be an important part of building healthy soils.
The damage to soils from machinery will depend on the time of year, depth of cultivation and frequency of such actions, as well as the soil type itself. Such actions turn the structure of the soil and all the SOM producing flora and fauna upside down. Repeated use of machinery can reduce SOM, as soil microorganisms become more compromised and less able to re-establish their ecosystem.
Find out more:
Short films from FABulous Farmers
Find out more about FABulous Farmers
Innovative Farmer's webinar and field lab