Today is CSA Celebration Day
Today, farmers and consumers are coming together to celebrate Community Supported Agriculture (CSA). The CSA network provides seasonal organic fruit and vegetables, sustainably-reared meat and eggs, honey, milk and cheese to an estimated 10,000 UK families, according to a report by Urgenci last year.
The network was set up in 2013 with Soil Association backing and now has around 100 CSA farms across the nation with an estimated 10,000 consumers using their purchase power to buy locally grown produce on their doorstep.
Soil Association Production Skills Manager, Rachel Harries, said: "The CSA Network UK is a real success story and represents the creation of a fairer, more transparent and connected food system. Joining a CSA is a great way for members of the public to support local farmers and buy reasonably-priced, quality organic produce, knowing their food is grown and reared close to home."
Cornwall-based Camel CSA is a thriving vegetable growing enterprise in Wadebridge. It provides a weekly veg box all year round to customers living within a ten-mile radius, offering 40 different vegetables and working alongside members and vulnerable adults.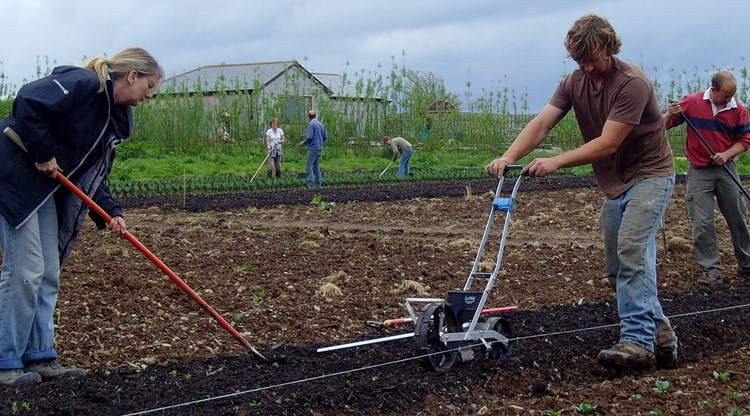 The Camel community group working the soil
Canalside Community Food has been providing organic fruit and veg for people in and around Leamington Spa and Warwick for over a decade. It offers weekly, produce shares, containing vegetables all year, and fruit when in season, in a range of sizes suitable for different households. The scheme, based on Leasowe Farm, is a Soil Association certified family-run farm adjacent to the Grand Union Canal.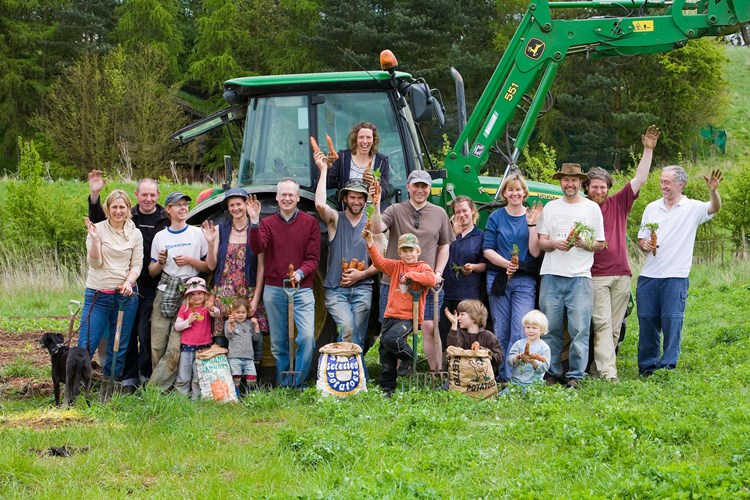 Canalside CSA
Cambridge CropShare is a community-producer partnership CSA with  Waterland Organics, a 65 acre organic veg farm owned by Paul and Doreen Robinson, where volunteer co-ordinators organise weekend farm days from March to October.
Founder member Helen Holmes said: "I didn't appreciate the social output the project would have and how access to land would positively affect volunteers. One, a scientist studying microbiology from the University, decided she would apply her training to agricultural research. She is now volunteering on an organic veg farm in California to get some more farm experience.
"I was able to go part time as a crop scientist early in 2016 and take up a paid one day a week position at Waterland Organics as a grower. Although I have been an amateur veg grower for a while, now it feels great to be in part supporting myself by growing organic veg, something I didn't think would ever be possible before getting involved in CSA."
Rachel Harries, of the Soil Association, added: "I hope a lot more people look at what the CSA has to offer and sign up to increase the production and consumption of sustainably farmed UK organic produce."
For more information, to find your local farm and for a list of open-day events visit the Community Supported Agriculture website.