For the first time in his new role, Secretary of State for the Environment, Food and Rural Affairs, Michael Gove, on Friday took questions from MPs in the House of Commons. You can read the full transcript here, but we've pulled out five questions and answers that relate to our top priorities.
The Secretary of State gave his first major speech; you can read Soil Association Chief Executive Helen Browning's reflections on that here.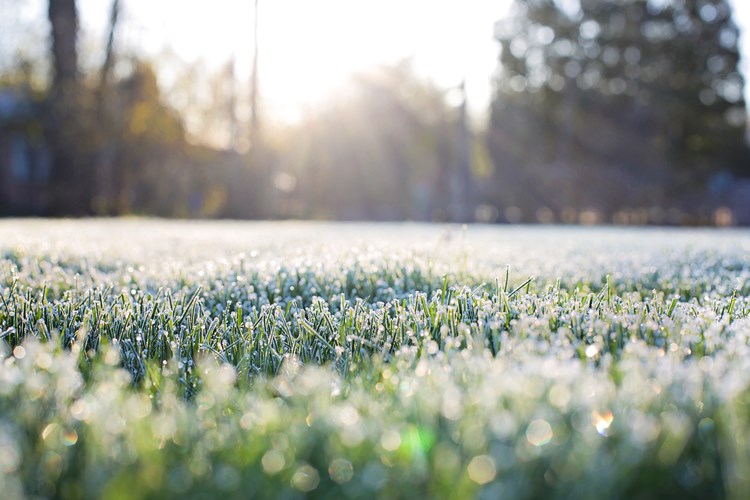 Environmental and animal welfare standards in the Repeal Bill
Q: Vicky Ford MP (Chelmsford) - What plans he has to ensure that (a) environmental and (b) animal welfare standards are maintained after the UK leaves the EU.
A: The European Union (Withdrawal) Bill will convert the existing body of EU environmental and animal welfare law into United Kingdom law. The Government have made it clear that we intend, as a minimum, to retain our existing standards of environmental and animal welfare once we have left the EU. We have some of the highest animal welfare standards in the world and I intend us to remain world leading in the future.
This is a welcome statement.  The Soil Association, along with many other environmental groups, have repeatedly argued that the Repeal Bill must not weaken such standards and regulations. You can read more about the Repeal Bill here, and our proposals for policies to improve farm animal welfare here. 
Q: Dame Caroline Spelman MP (Meriden): I do not envy the Department for Environment, Food and Rural Affairs the task of transcribing legislation, because 80% of what it deals with is at a European level. However, is it not the case that there are important stakeholders, such as the water industry, that are quite clear that they want the whole canon of legislation to be transcribed as it is into national law?
A: My right hon. Friend is absolutely right. She was an outstanding Secretary of State in this Department, and the leadership that she continues to show in this area is outstanding, too. She is absolutely right: we want to transcribe and read across existing protections, including the precautionary principle, and then enhance them as and when appropriate.
Perhaps the most interesting thing here is the Secretary of State's commitment to retaining the precautionary principle – a central principle of European environmental law. The precautionary principle applies in cases where the scientific evidence is uncertain, but where there are reasonable grounds for concern, based on scientific analysis, that a certain thing (a pesticide, for example) may cause harm to the environment or human, animal or plant health.  In these instances, the precautionary principle allows for interventions to be made in order to reduce or contain that risk of harm.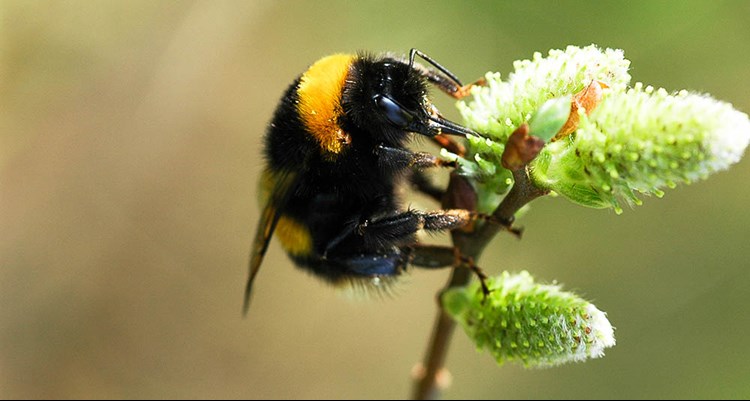 Neonicotinoid pesticides
Q: Daniel Zeichner MP (Cambridge):  Fine words, but our bee population requires more as the research published in the peer review journal Science demonstrated just a few weeks ago. Will the Secretary of State today pledge to end the use of neonicotinoids in the UK and tell us whether the precautionary principle adopted by the European Union will be transposed into UK law?
A: I share the hon. Gentleman's commitment to ensure that our bee population and our pollinators are protected. I pay close attention to the science in that report, and we will ensure that our policy on neonicotinoids follows existing EU protections and is enhanced in line with the science
This could be interpreted as a bit of a swerve, but the commitment to bees and other pollinators should be welcomed.  We will continue to support calls for the EU to make the temporary, partial ban on neonicotinoids permanent and extend it to all crops, and for the UK to introduce or maintain such a ban after Brexit. You can read more about the latest damning evidence about neonicotinoids here.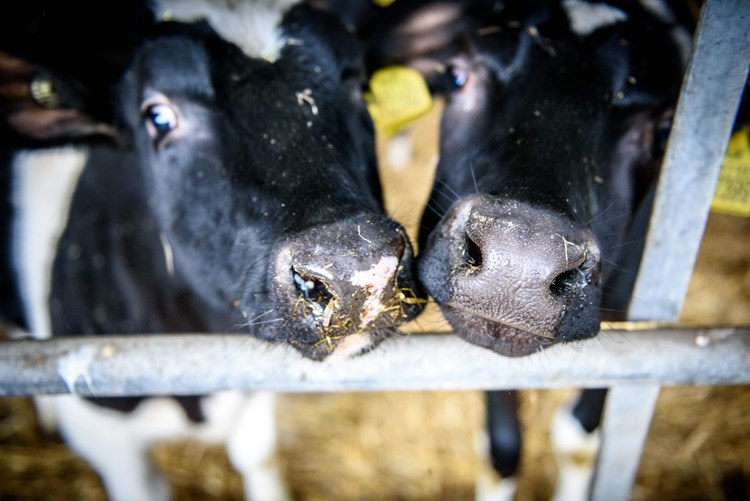 The sentience of animals
Q: Henry Smith MP (Crawley): Can my right hon. Friend confirm that article 13 of the Lisbon treaty, which categorises animals as sentient beings, will be part of the repeal Bill?
A: Absolutely. Before we entered the European Union, we recognised in our own legislation that animals were sentient beings. I am an animal; we are all animals, and therefore I care—[Interruption.] I am predominantly herbivorous, I should add. It is an absolutely vital commitment that we have to ensure that all creation is maintained, enhanced and protected.
Michael Gove appears to be particularly sincere in his response. Legal recognition of the sentience of animals is a vital principle that underpins Europe's approach to animal welfare legislation. After we leave the EU, maintaining and building on the UK's animal welfare standards must be underpinned by the continued recognition that animals are sentient beings too. 
The rise of US-style mega farms and animal welfare
Q: Kerry McCarthy MP (Bristol East) - Reports this week show a massive rise in US-style mega farms, suggesting that the industrial farming seen in the US is coming to the UK. What is the Minister doing to resist that trend?
A: We need to be aware that there are always forces that will lead some small farmers occasionally to want to co-operate with others—to meet capital investment requirements, for example. One thing is clear: I do not want to see, and we will not have, US-style farming in this country. The future for British farming is in quality and provenance, maintaining high environmental and animal welfare standards. We have a world-leading reputation based on doing things better, and that will not be compromised while I am in this Department.
It is reassuring to hear Michael Gove reiterate the Government's support for high environmental and welfare standards, and to categorically state his resistance to huge, indoor factory farms in the UK, although the idea that mega farms are simply the result of small farmers cooperating will raise many an eyebrow. We have long opposed these mega farms, and in a report published earlier this year, we set out six transformative proposals for post-Brexit farming policy – one of which is investment to allow farmers to transition away from intensive animal production and towards higher welfare systems.
Improving animal welfare in the UK
Q: Kemi Badenoch MP (Saffron Walden): What steps he is taking to improve animal welfare?
A: … We have some of the highest animal welfare standards in the world, and I am continually building on this. We plan reforms to pet sales and licensing, to live exports, and to welfare at slaughter, and we are considering some other animal welfare measures as well.
Q: Kemi Badenoch MP: I thank the Minister for his answer. Like many colleagues in the House, I have received huge volumes of correspondence on this issue. Will he commit to consulting closely with environmental and animal welfare groups when establishing these new regulations?
A: Absolutely. May I take this opportunity to congratulate my hon. Friend not just on her election to this House but on her brilliant maiden speech yesterday? Consultation with environmental and animal welfare groups has been at the heart of the approach that DEFRA has taken, and it has also been central to developing the new policy agenda that I hope to take forward.
We are pleased to hear Michael Gove make such firm commitments to animal welfare and to engaging with NGOs. We are calling on the Government to improve animal welfare standards, including by giving more support to organic farmers and facilitating the growth of the organic sector in the UK, where farm animal welfare standards are the highest. You can read more about this and our other animal welfare proposals here.
While you're here…
…we've got a small favour to ask. As a charity we rely on fundraising to do our vital work. We champion a world where people, farm animals and nature can thrive – and we've made huge steps forward working with farmers, growers and researchers to find pioneering and practical solutions to today's farming challenges. But there's so much more to be done.
You can help change the way we farm and eat for good. If everyone who visits our website and cares about the food they eat and how it's been produced, makes a small contribution today, we can do more of the work that really matters.