Ben Raskin's Guide to Seed Saving

Ben Raskin's Guide to Seed Saving
The importance and value of saving seed has become abundantly clear in 2020. With so many of us at home turning to gardening, and looking to grow more of our own food, it's sometimes been difficult to find seeds to buy.
Saving your own seed is a brilliant next step to take in your gardening journey, becoming more self reliant and learning more about how these plants work in the process. Our Head of Horticulture, Ben Raskin, has put together a handy guide for first time seed savers to ensure you can continue to grow your own year in year out, by saving seeds from your current crop.
Learn more about which varieties are best for seed saving below, and read Ben's top tips for sowing from seed.
Legal Warning
To avoid breaking the law, make sure that the seed you want to save from is not protected by Plant Breeders Rights or Patents.
The first thing to make sure is that the variety you are growing is open pollinated. This means that the plants you grow from your saved seed will be the same variety as their parents. F1 hybrids can be very vigorous and productive but they will not 'come true' if you save seed.
If you want an easy crop to grow, it is best to start with a crop that pollinates itself. Beans, peas, tomatoes and peppers are all self-pollinating.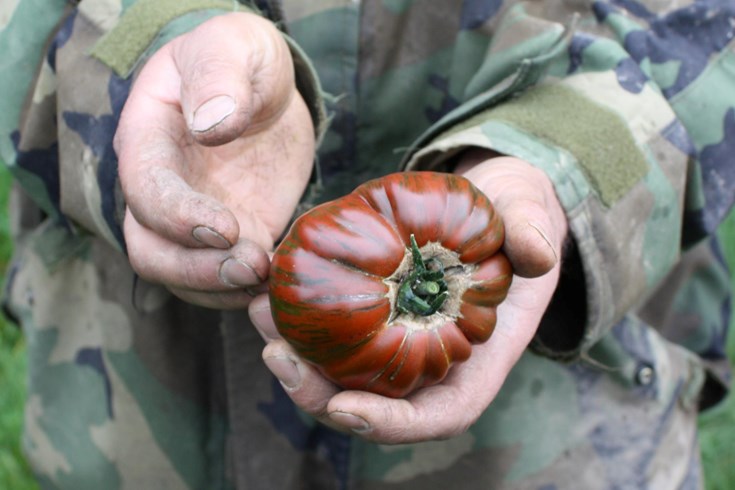 Brassicas are much more difficult as they are very promiscuous. Most of the brassicas we grow cross readily with each other and even with wild plants to which they are still very closely related. To keep brassicas true requires some form of isolation, most growers use netting to ensure that pollen from another variety does not get in.
Choose the best
The key to good seed saving is knowing what you are looking for in the variety and then identifying the best plants to save from. A good labelling and recording system is also vital. It can be difficult to resist temptation and not eat the best fruit or vegetables but if you want to improve your genetic stock, then this is crucial!
For instance if you were saving broad beans: would you like a tall plant or a short plant, are you looking for resistance to a particular pest or disease, do you want small or large seeds, green or white? You will need to look at the plants throughout the growing season and decide in good time which ones are the best and label them (with something that won't wash or blow off in the remainder of the season) so that you don't harvest those beans by mistake.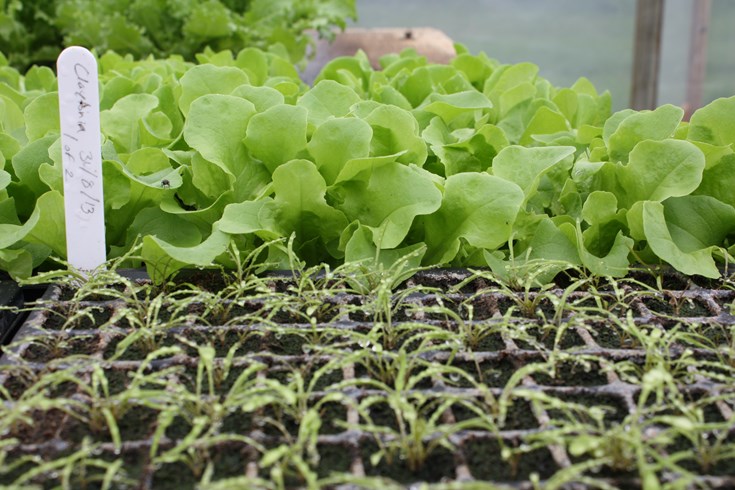 Do I have enough plants?
For really successful seed saving you need a good number of plants to save from. For some crops, such as carrots, you might want 30 or 40 plants to give a good genetic base – this is usually not a problem. But for crops where you might only grow a couple of plants, for instance with tomatoes, this can be an issue.
One way around this is to club together with friends and neighbours and pool your saved seed to share and grow in more than one garden. This brings a social and learning aspect to the whole project that makes it even more enjoyable.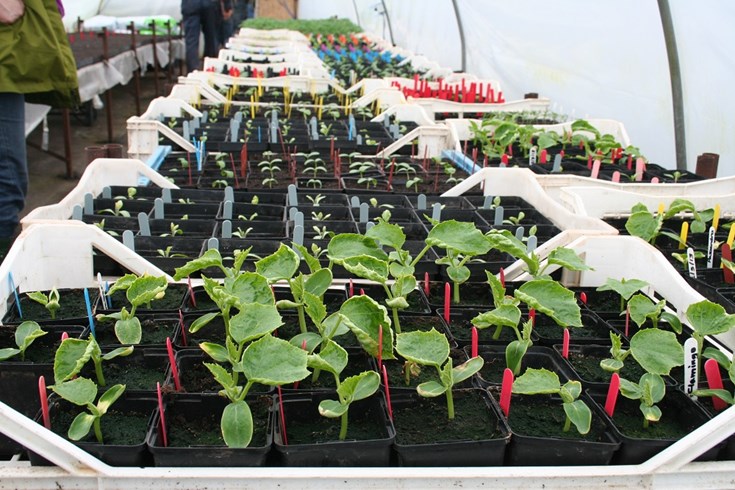 Here are eight tips for growing from seed – follow these to make sure your seedlings make it from the pot to the garden happily and healthily:
Make sure everything is ready for planting– the pot or ground is prepared, and the seedlings should be watered so they're not too dry. Plants don't like to have their roots exposed for too long, so the quicker the transfer, the better.
Gently does it! The key to handing tiny plants is to be very careful with them. Ease them out of their pots by loosening the soil with a pencil or twig, hold them by the leaf rather than the stem.
Make a hole in the soil that's big enough to accommodate the root system. Ease it in and lightly press the earth back around the roots making sure there's good contact between roots and soil.
Check that the stalk is supported - If the seedlings are particularly floppy, plant them slightly deeper so that they don't fall over.
Give the seedlings a good soak - This will help the roots to spread out and become established in their new environment, as well as providing them with the water they need to continue growing.
Protect them from the wind - Seedlings are susceptible to wind damage as they have soft stems and delicate leaves. Giving them shelter in the early days is important.
Make sure they get plenty of light - All plants need some sunshine, although the amount varies. A windowsill, porch or greenhouse is ideal for young plants - if they're kept too dark, they will grow lanky, pale and floppy.
Harden off delicate varieties - Putting new shoots outside in a sunny spot during the day and bringing them in overnight for the first week will 'harden off' the seedlings and make them better able to cope with living outdoors when the time comes.
Expert tip: Did you know, that gently stroking the seedlings with your fingers imitates the wind, fooling the plants into getting tougher!
Join our email community to keep learning

Register for our newsletter to learn more about living, growing and eating in sustainable ways, as well and be first to hear about opportunities for getting involved in our food and farming campaigning work.

sign up today