Fish
Fish & Shellfish
From 'Sustainably caught', to 'MSC certified', 'wild', 'dolphin friendly', or 'organic' -  seafood and fish labelling is increasingly confusing. As concerns about over-fishing and our polluted marine environment continue to drive headlines, making the 'right' choice can be perplexing. Against this backdrop, consumer demand for farmed fish is increasing and aquaculture production now makes up more than 50% of global fish and shellfish supply. The aquaculture industry is growing rapidly, bringing skilled employment opportunities to some of our most remote rural and coastal communities.
In the same way that we apply organic farming principles to animals on land, it is increasingly important that the organic principles of health, ecology, fairness and care are applied to fish and shellfish farming. Worldwide a diverse range of aquatic species are produced in line with organic principles including many different fish species, seaweed and bivalves (mussels, oysters and clams). The Soil Association was one of the very first organisations to develop organic aquaculture standards. Since first published in 2002, many of our aquaculture standards are now enshrined in European law.
As the global aquaculture industry expands, the organic sector is demonstrating a better way to farm - for aquatic animal welfare, water quality and human health.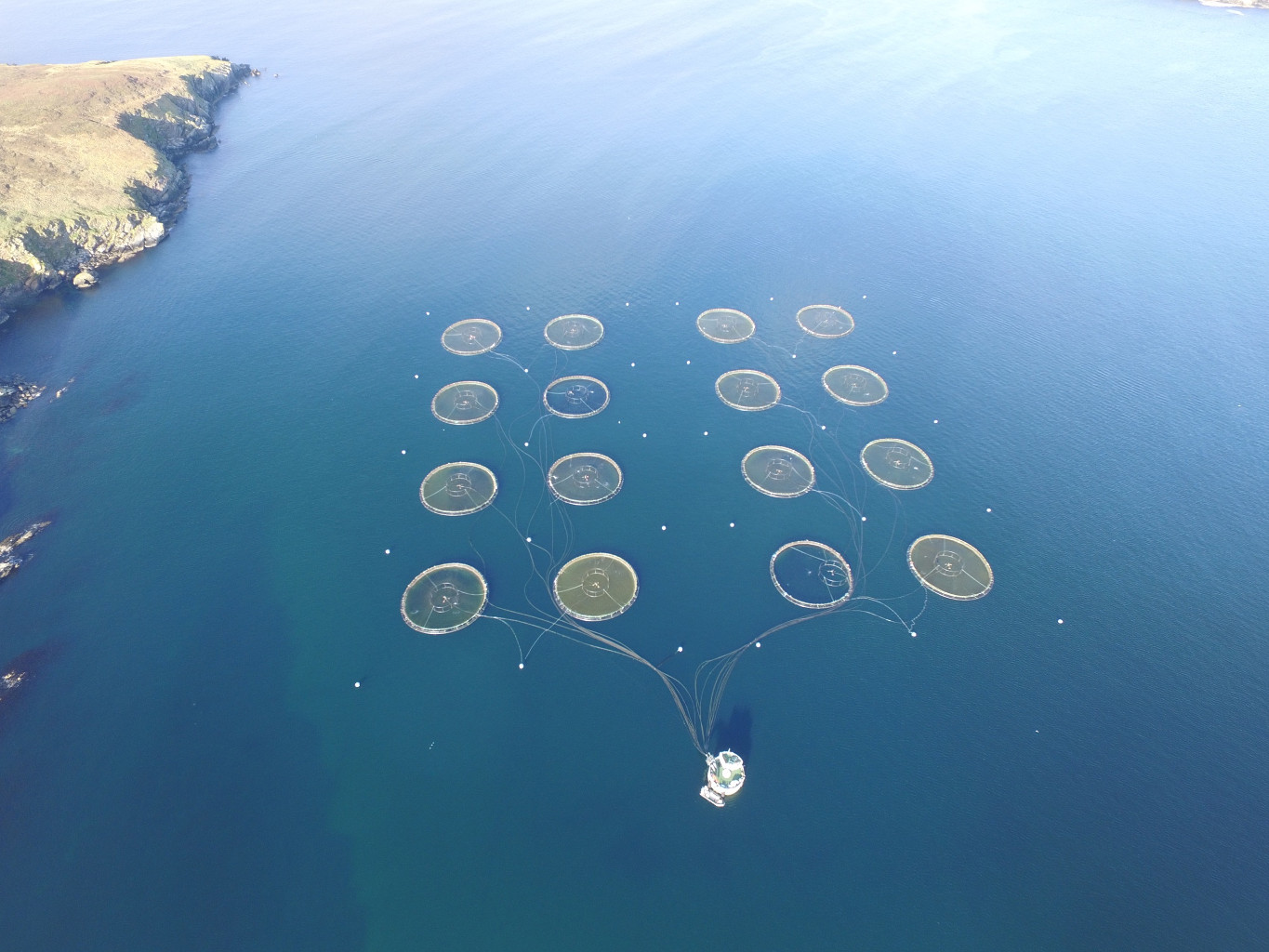 What are the key differences between organic and non-organic aquaculture?
1. More space to shoal
Organic salmon standards require fish to be provided with more space than non-organic fish production. This means fewer fish in each enclosure. Lower stocking densities reduce stress on salmon and reduce the risk of disease and parasites like sea lice.
2. Organic and natural diet
Under the EU Organic Regulation, feed for carnivorous aquaculture species is highly regulated. Feed must come from either - organic aquaculture origin; from trimmings of fish already caught for human consumption in sustainable fisheries; from organic feed materials of plant or animal origin; or from products derived from whole fish, caught in fisheries certified as sustainable. This provides carnivorous fish such as salmon with a more natural diet than the oil and protein substitutes found in non-organic feed.
In many areas, Soil Association doesn't believe the EU Organic Regulation goes far enough, so we also have a number of our own higher standards for Aquaculture. For example, we prohibit our licensees from using calcified seaweed, lithotamn, or maerl in feeds, in order to offer extra protection of these sensitive habitats.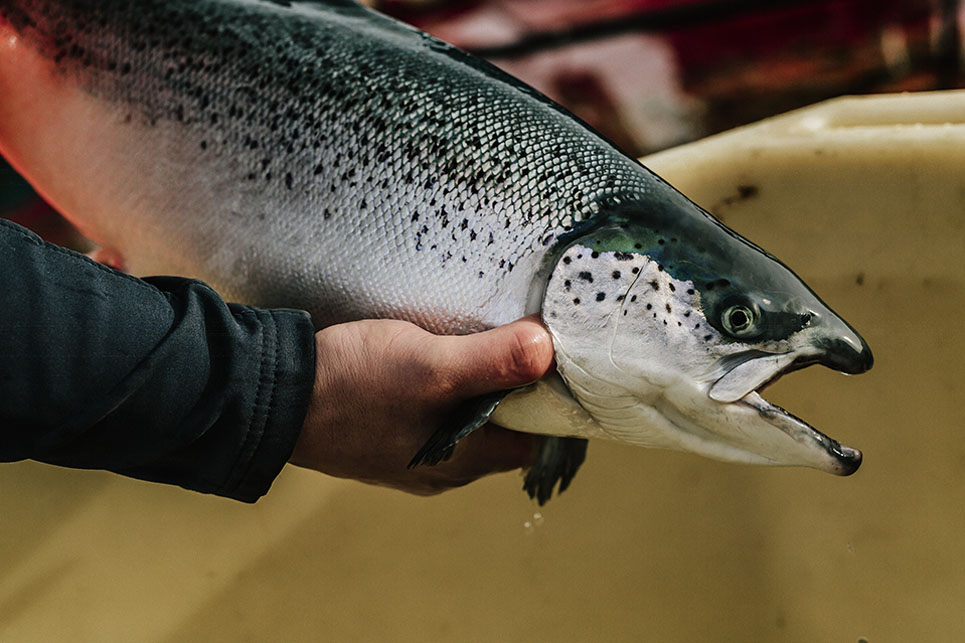 3. Reduced risk of disease and sea lice
Organic farms take rigorous steps to maintain the highest level of animal welfare and limit the need for medicinal treatments. For example, the lower stocking density required in organic salmon farms helps reduce the risk of sea lice. Soil Association's Aquaculture standards place restrictions on the number of treatments that can be used, and the use of treatments with detrimental effects on the aquatic environment. 
These factors act as a strong incentive for salmon farmers to select sites where the challenge from sea lice is lowest, and to manage farms in a way which avoids infection.
4. High welfare over entire fish life cycle – from birth to slaughter
Welfare is at the heart of organic livestock production and recognising the particular needs of fish species is central to maintaining good welfare up until and including the point of slaughter. Farmed fish are currently not covered by regulation protecting animals at the time of killing (EC No 1099/2009) yet they are as sensitive to pain as any other terrestrial, farmed species. Soil Association licensees are therefore required to follow recommendations of the Farm Animal Welfare Committee's 'Opinion on the Welfare of Farmed Fish at the Time of Killing'. The guidelines identify practices which must be avoided or managed carefully to minimise stress, through best practice and system design. They specifically address the need for stunning before slaughter and the conditions under which fish welfare is safeguarded.
But it's not just salmon…
Salmon comprises the majority of our certified organic aquaculture licensees' production. However Soil Association also certifies different species such as trout, seaweed and bivalves (mussels, oysters and clams). Read our organic aquaculture standards.