Organic Farming is Better for Wildlife

Organic Farming is Better for Wildlife
Organic Farming enhances wildlife
Organic farms are havens for nature, providing food and homes for bees, birds and butterflies. With 50% more abundant wildlife on organic farms, it's a great way to make our farms nature friendly.  
Wildlife is under threat
Did you know that bees and other wildlife have lost much of their natural habitat in the past 60 years in the UK, including over 97% of wildflower meadows? More than one in ten wildlife species currently faces extinction and intensive farming practises have been identified as the main cause of these declines.
Organic farmers are helping to look after our wildlife, making space for nature within the field.
Organic farms protect wildlife by:
Nourishing soils as part of a nutrient cycle that reduces erosion, pollution, and fosters worms and other soil life


Protecting land of high conservation value at home and abroad; this means controlling deforestation and growing meadows and grasslands full of life


Prevention rather than cure means pests, disease and weeds are managed by farming with nature first, allowing bees, pollinators, bird and beetles to thrive. Talking of bees, why not check out our top 10 bee facts?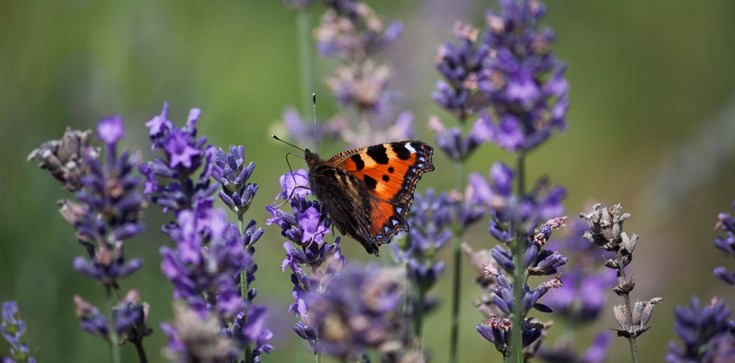 Look for the logo. Organic farming protects and supports our wildlife.
"It is clear that bees living on farmland are chronically exposed to cocktails of agrochemicals, but we have a poor understanding of how this affects them - something we are studying at the moment. In the meantime, reducing bees' exposure to pesticides should be a priority. The Soil Association are doing a fantastic job in raising awareness of these issues."

Dave Goulson

Professor of Biology at Sussex University
Related