Starting a nature-friendly allotment
Starting a nature-friendly allotment
Starting a nature-friendly allotment
Just getting started? Check out our handy guide to help you along the way. From preparing your plot, working out your soil type and deciding what to plant, you'll have all you need to get going!
Congratulations on getting started on your allotment! You might have taken over a plot full of growth, or a patch of earth. Here you'll find lots of useful information to help you along the way. 
Read on to learn: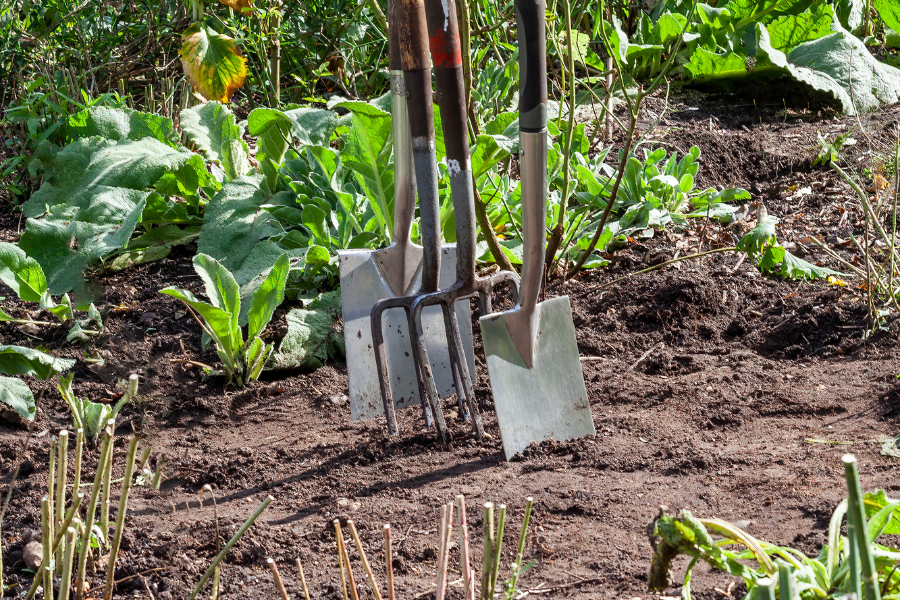 Prepare your plot
Before you start growing, you will need to prepare your plot.
Clear weeds – Be thorough when you clear weeds from your plot.
Plan the area – Four beds is the classic configuration for crop rotation purposes.
Measure your beds – Tailor the width of your beds to your arm's length, so that the middle of each bed can be reached from both sides without standing on the soil. Plan to make each bed no more than 1.5m wide.
Plot your paths – Paths are best created with woodchip, cardboard and woodchip, or compressed soil. Standing on soil will compact it, reducing space for oxygen and making it harder for roots to penetrate. Keep a plank of wood handy to spread the load if you need to step into your bed. The pathways through your plot should ideally not be grass, as it will creep into your beds.
Make your bed - Raised beds are a better option if the soil quality is poor and easier on the back. The downside to raised beds is that using timber adds cost, and can be a haven for slugs.
To dig... or not to dig – No dig approaches to supressing weeds can be a great way to preserve the structure of a soil. If you want to follow a no-dig approach, lay down a thick layer of mulch such as cardboard* sheets then add copious amounts of compost on top. If supressing or digging over weeds or grass, allow a couple of months to pass before planting into the bed so that the plants have had time to decompose properly.
If digging, mark out your bed and dig over to a spade's depth, partially filling trenches with compost before backfilling.
After preparing your plot, cover it as you wait for it to be ready to plant up.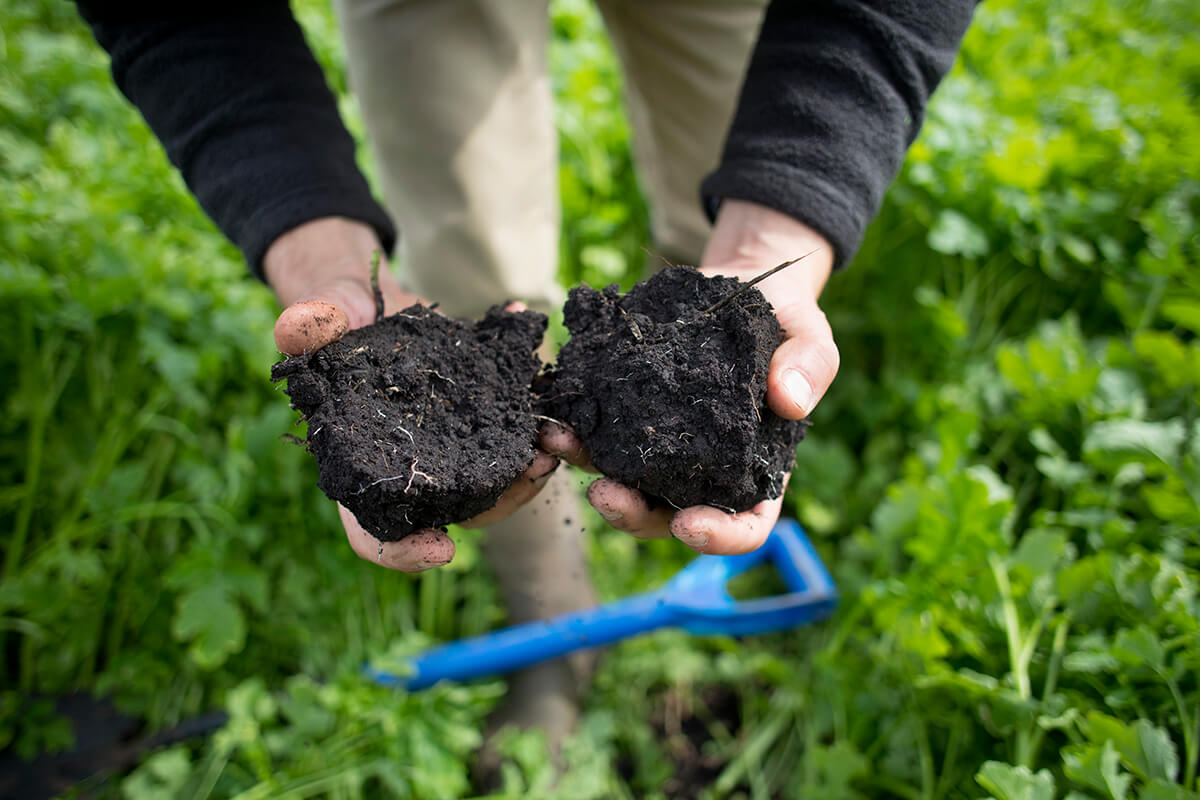 Work out your soil type
Knowing the soil type will help you choose what you should grow and what steps are needed to improve it.
Clay soil is heavy, difficult to dig, difficult to plant into, often poor drainage BUT retains nutrients well and gives roots a good anchor.
Sandy soil tends to dry out due to coarse crumbly texture so struggles to retain nutrients. Seeds germinate well as sandy soil heats up more quickly than heavy.
Loamy soil is a mixture of sand, silt and clay – probably the most desirable soil type.
Soil pH could be worth a check to see if the soil isn't too acidic or alkaline.
Feed the soil. Having an allotment is as much about growing soil as it is fruit and veg. As well as thinking of how and when to feed plants, you should constantly look to improve the health of your soil:
Increase organic matter by regularly adding compost and mulch – this improves fertility, water retention, soil structure and biological activity.
Grow green mulches on beds not in use.




Decide what to plant
Perennials – it may be worth planting certain perennial herbs, flowers and fruit first. They will have lifecycles of many years and would become a permanent feature in your allotment.
Fruit – rhubarb, gooseberries, currants, raspberries take 2-3 years to produce, so plant these early.
Perennial herbs – rosemary, mint (keep contained), sage, thyme have culinary uses but are also great source of flowers. Plant alongside annual herbs such as chive, dill, coriander and parsley.
Herbs and flowers - incorporate a wide variety of herbs and flowers for.
Pest control (deterring and luring away from your crop).
Natural predator food.
Encouraging pollinators.
Rotation crops (annuals) – Rotational planting involves planting in groups to improve soil health and optimise nutrients in the soil. Leave a three-year gap before the same group returns to the same spot. Use four main beds to group the crops as below
Potato family – including tomatoes, aubergines and peppers
Legumes – peas, broad beans and French beans etc
Brassicas – broccoli, cabbages, calabrese, radishes
Onions and roots – onions, garlic, leeks shallots, carrots, parsnips.
Non-rotational approaches - there are methods that don't utilise rotation but keep soil fertility in check by combining different plant properties. One of these is 'The Three Sisters' method of mixed cropping by grouping corn, beans and squash together.
*Note on cardboard: The use of cardboard is not generally advised in organic certified systems. This is because of the variability in components like glue, adhesives, inks – as well as the ambiguity of the sources of the cardboard. As a sustainable allotmenter, weigh up the pros and cons and decide what is best for you. If you do use cardboard, be sure to remove tapes and staples and opt for blank brown sheets.
Join the community

Sign up to our newsletter today to receive more fun wildlife facts, practical tips on sustainable living, news, offers and information on other ways you can get involved. You can unsubscribe at any time.

Sign up to our e-newsletter
In this section...
Nature-friendly gardening guide
Download our nature-friendly gardening guide for more tips for growing alongside nature.
Download your free guide