Let's go on a worm hunt!
Let's go on a Worm Hunt!
Calling all nature explorers!
We're inviting you to take part in our Worm Hunt to discover more about the incredible creatures beneath your feet.
Download and print our guide to take with you on your Worm Hunt. We've outlined four ways you can encourage worms to say hello!

Download your free guide
Then fill out your findings using the form below where you'll also have the option to be entered into our prize draw to win a copy of Yucky Worms, the wonderful children's book by Vivian French!
The competition closes Saturday 30th April. Read our Terms and Conditions here. 
Don't forget to also share your best Worm Hunt photos with us on social media using #WormHunt @SoilAssociation
Download your certificate

Have you submitted your findings to the survey? If so, download your certificate and print it out. Make sure you display it in pride of place. Perhaps on the fridge door!

Download your certificate
Healthy soils have lots of worms!
Did you know that…
Worms eat their own body weight in food in one day! Worm poo enriches the soil with vital nutrients keeping it healthy

Soils with earthworms are up to 90% more effective at soaking up water. Worms burrow through the soil creating channels which allow rainwater to drain away, reducing flooding

Worms are really important in the food chain and make a tasty meal for birds, hedgehogs and frogs
We must take care of our soil
Healthy soils help combat climate change, feed the planet's growing population and help prevent droughts and flooding.
Worms are vitally important on farms to allow farmers to produce food for both us and animals to eat, as well as keeping the soil healthy in our gardens, parks and other outdoor spaces. 
Join the community

Sign up to our newsletter today to receive more fun wildlife facts, practical tips on sustainable living, news, offers and information on other ways you can get involved. You can unsubscribe at any time.

Sign up to our e-newsletter
Farmers care for soil by:  
Adding manures and composts

Reducing pesticide use which can have a harmful impact on soil biodiversity 

Limit damage from heavy machines and overstocking livestock 

Increasing the variety of crops grown on their land 

Ensure soil is covered at all times by plants
Find out more about how farmers care for soil using agroecological farming practices here.
This Worm Hunt is part of our FABulous Farmers project.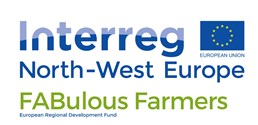 In this section...
Innovative Farmers
What soil management practices are effective at increasing deep burrowing earthworm numbers?
Learn More