How to create a wildlife haven at home

How to create a wildlife haven at home
Around 87% of UK households have a garden - together, this amounts to an area that's about a fifth of the size of Wales.
That's over 10 million acres, which is larger than all of Britain's nature reserves combined!
With the UK's decline in biodiversity now widely documented, it's never been clearer that wildlife needs our help. 41% of Britain's wildlife species have declined since 1970, and more than one in ten are now facing extinction.
Read on to learn:
Whilst intensive farming practices have been identified as the main driver of these declines, our own efforts at home can add up to make a big difference to protect wildlife, providing a network of connected habitats and food sources that are vital for Britain's biodiversity to thrive.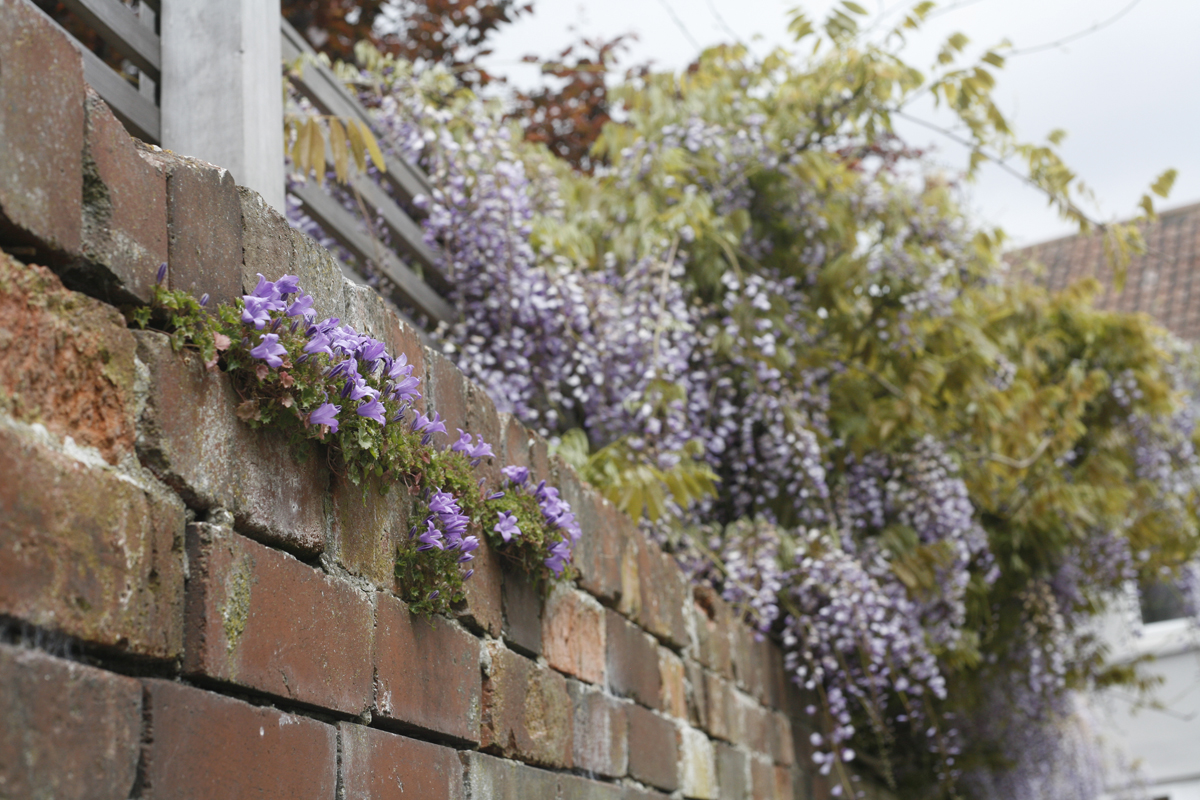 The good news is that all of our small changes add up - even a small increase in bee-friendly organic habitats can boost bee numbers by a third!
By emulating some of the practices of agroecology (nature-friendly farming) at home and letting our gardens grow a little wilder, we can kickstart the process of restoring Britain's biodiversity.
Quick changes to make to your garden more wildlife-friendly
We all have unique spaces at home, so everyone's approach to 'ecological gardening' will differ.
Some may reserve a special corner for wildlife, whilst others might try making their whole garden nature-friendly, especially if you've got the blank canvas of a new home.
Either way, a few 'quick wins' can help make most gardens better for wildlife:
Let your lawn grow

– leaving a section of long grass in your garden is one of the most simple and effective changes to help wildlife. Long grass provides a home for nesting butterflies and allows wildflowers to flourish, which provide nectar for bees and other pollinators

Phase out your use of pesticides - 'Pesticides' are the group of chemicals designed to kill insects and other pests such as weeds (herbicides). Recent studies on the biodiversity crisis name the impacts of pesticides as key drivers, so reducing application of these chemicals in our gardens is a brilliant quick win for wildlife

Hedgehog holes

– access to a connected and continuous selection of habitats is one of the biggest barriers facing our wildlife, particularly roaming mammals like hedgehogs. If your garden is bordered with fences, liaise with neighbours to negotiate some hedgehog holes – small gaps cut into fences which will allow wildlife to pass from garden to garden

Boxes, baths and feeders for birds –

a classic quick fix for attracting wildlife to your garden, this combination can provide an important habitat and food source for nesting birds. Make sure to keep them clean and steer clear of 'pretty' bird boxes made of ceramic or metal. These can cause experience changes in temperature and humidity which are dangerous for baby birds, so it's best to stick to wooden boxes to ensure birds are kept safe

Insect hotels –

this is another great option that's suitable for gardens of all shapes and sizes. Insect hotels provide a refugee for all kinds of creatures, from bees and beetles, to spiders. As with bird boxes, do some research before buying – the most attractive looking boxes may not be the most appropriate for the animals you're looking to protect!

Water source & ponds – adding a water source to your garden can make a huge difference for wildlife – it's one of the most common changes agroecological farmers make to their land when they look to boost biodiversity too. Even a small body of water makes a big difference, so if you don't have a pond, consider a 'container pond' – made with a sunken bucket, pot or trough.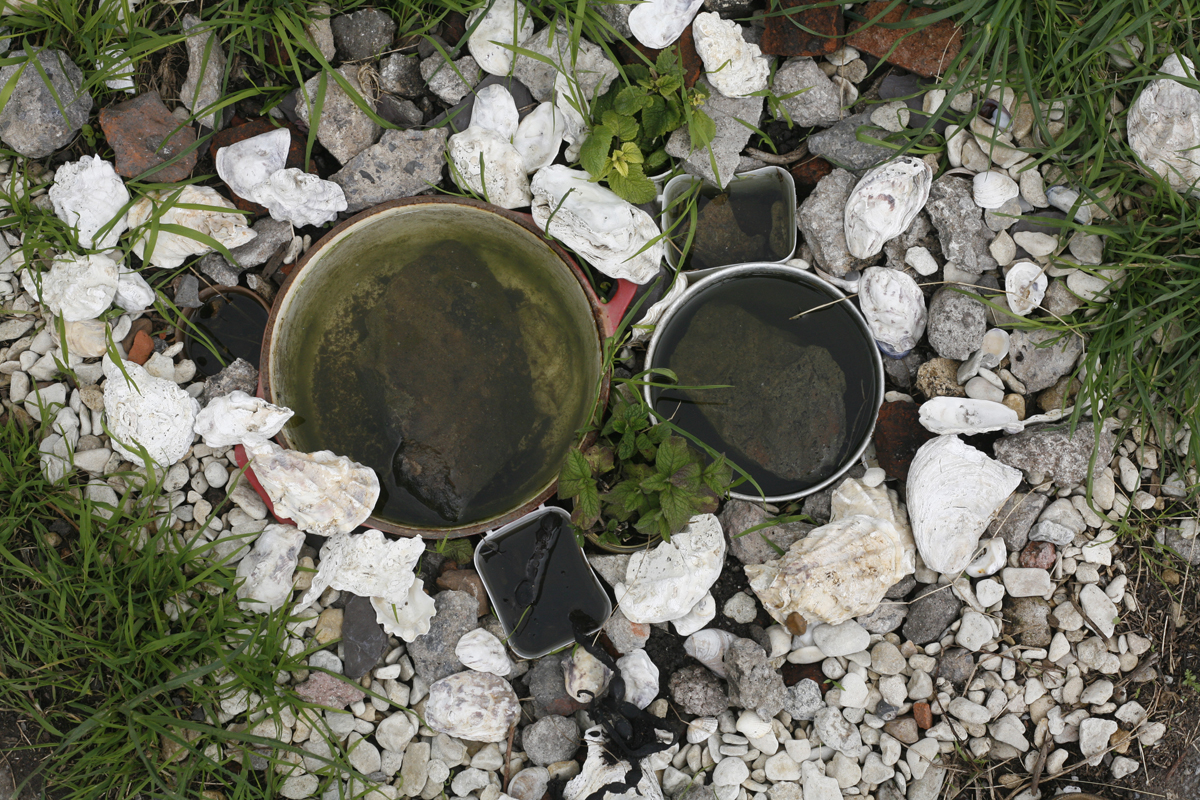 Which plants should you choose to help wildlife?
The plants in our gardens can make a big difference for wildlife: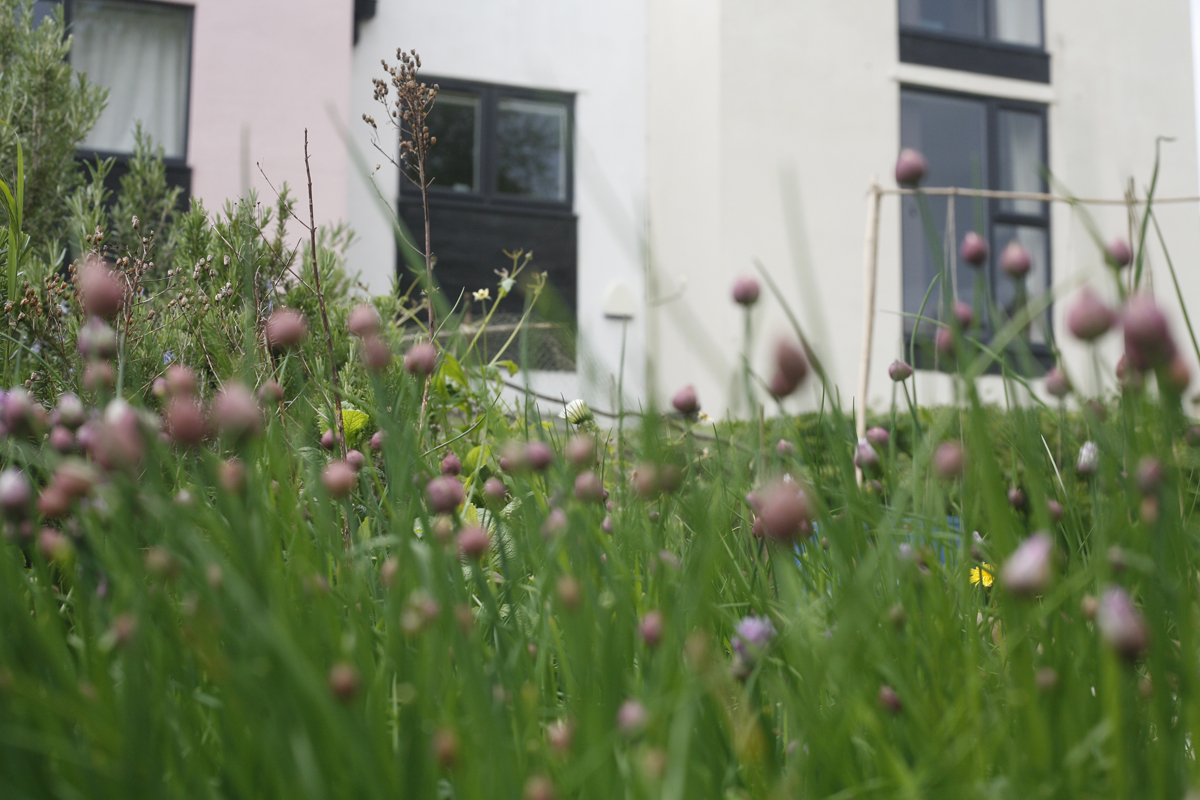 If you're growing veggies in your garden, you might be concerned that making your garden more nature-friendly will lead to a decimation of your hard-grown crop! It's true, fruit trees and some vegetable crops may make a tasty treat for creatures in your garden, but it's important to remember the help you're providing by allowing some of your veg to be eaten! 
Take a pledge for our planet

Will you take the pledge to make your garden a wildlife haven? Making a few small changes to your outdoor space can work wonders for wildlife

take the pledge today
If something isn't eating your plants, then your garden is not part of the ecosystem
Taking a 'whole system' approach, like organic farmers will help create a balanced ecosystem in your garden, where pests are controlled by the likes of beneficial insects, and mammals like hedgehogs too, who love to eat slugs – without the need for harmful pesticides. Companion planting, netting and organic pest control can help this process too.
Letting some of your crop 'bolt' brings great benefits for wildlife as well; plants like fennel explode into flower, which is brilliant for pollinators.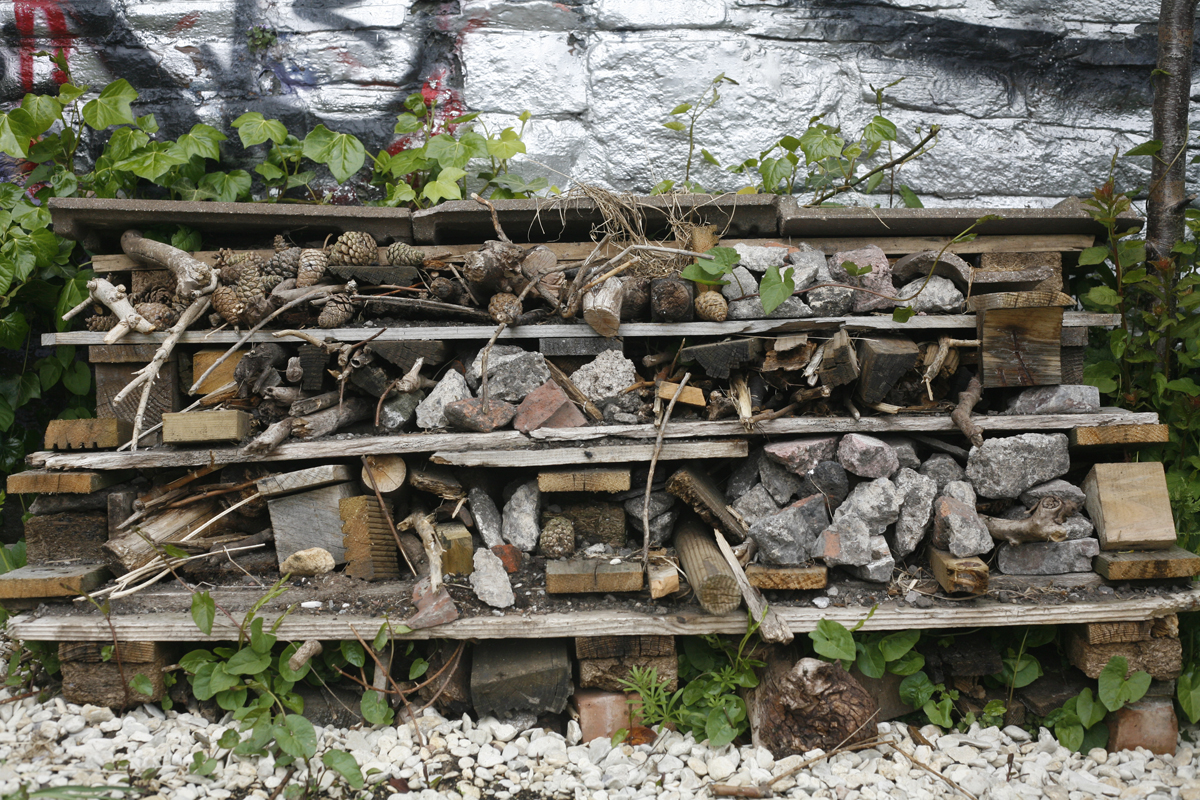 Work with nature to look after your soils

Find out how taking care of your soils can make a big difference for the wildlife and tiny microorganisms that live inside it!

save our soils
What if I don't have a garden?
Connecting with nature and bringing wildlife to your home shouldn't require acres of space, but if you don't have a garden, or you're living in a rental with limited options for 'home improvements' it can be hard to know where to start. 
I honestly believe that if you want to grow your own, it is possible. Even in the city, even without a garden, even if your outside space is tiny and paved over Claire Ratinon, Author & Organic Grower
Here's some of the top tips we've learnt on the way, for growing in small spaces, and helping wildlife flourish when you don't have a garden:
"Pots, pots, pots" is the advice from ecological gardener, Matt Rees-Warren! Short-term rentals, astroturfed lawns, and tenancy restrictions might make it difficult to 'put down roots' in your rental property. Pots allow you to take your nature-friendly garden with you each time you move. What's more, it's a great option for growing certain 'weeds' like nettles, which are great for wildlife but can take over a little when found in beds
Pots don't have to live outside either – 'container growing' opens the door to a whole indoor world of veg, fruit and fungi growing options, all of which will have a wonderful world of microbiology living in their soils. We'd recommend Claire Ratinon's 'How To Grow Your Dinner Without Leaving the House' to get started
Windowsill growing – If you're comfortable with a visit from a friendly pollinator, planting bee-friendly herbs and flowers on your windowsill by an open window is an easy way to bring nature to your door 
Balcony growing – make the most of a balcony with bird feeders, water trays, and pots full of wildflowers - it will transform he space into a minute wildlife haven to watch while you enjoy your morning coffee
Find your local community garden – visiting, or volunteering at a local community garden is a great way to get your nature fix if there's no space at home. Whether it's an urban orchard or a neighbourhood veg patch, these community spaces are a lovely way to meet people and reconnect with nature
Think outside the box - Have you spoken to your colleagues about making your office more nature-friendly? Tending to some pots or a raised bed is a wonderful way to bring wildlife to work and connect over nature on your lunch break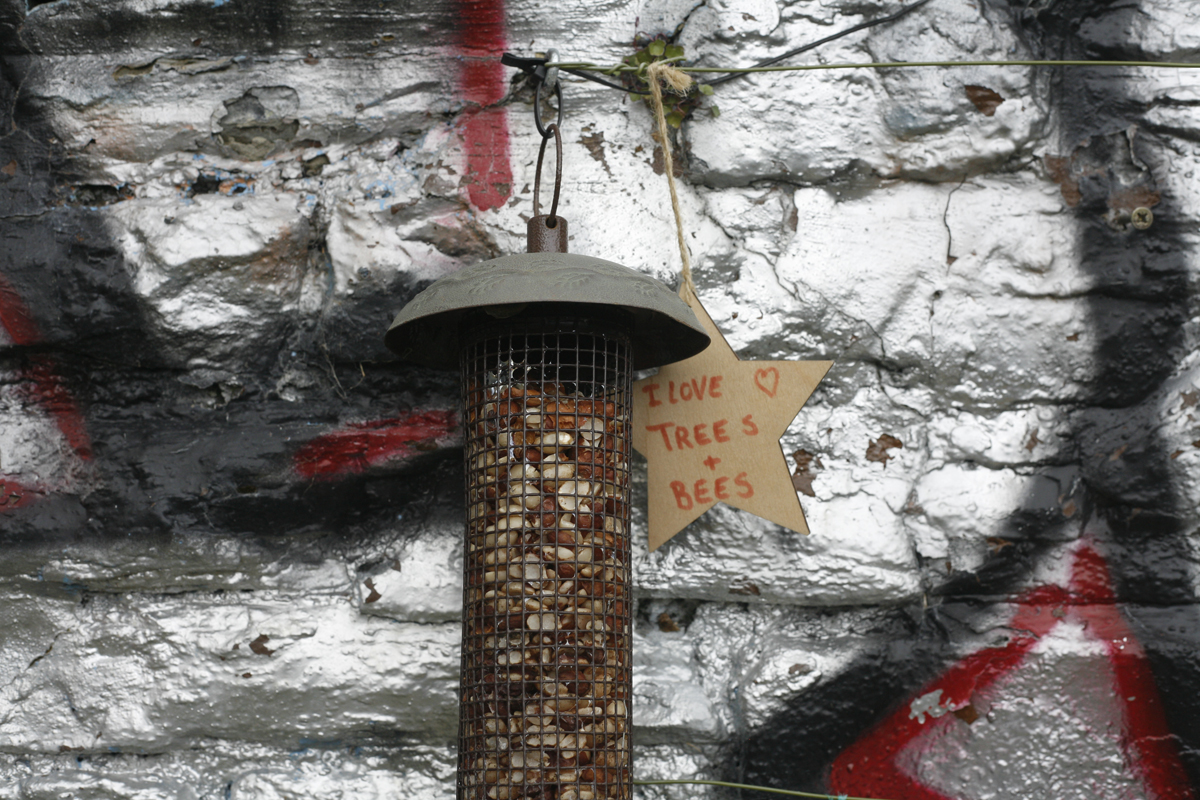 Sign up for our email community

Turning your garden in a nature-friendly haven is a brilliant way to make a difference for wildlife. Sign up for our regular emails to receive more practical tips for sustainable living, as well as news and opportunities to get involved in campaigning and fundraising for a brighter food and farming future.

sign up
In this section...
get involved in organic september