Winter Wellbeing Hacks | Soil Association

Winter Wellbeing Hacks
So often we struggle with the winter blues and find ourselves wishing for summer. But there are many easy ways we can adapt our wellbeing routines to combat the cold and actually enjoy this time of year!
Looking after our skin in winter:
The cold weather can wreak havoc on our skin, the contras between freezing temperatures outdoors and central heating inside can lead to tightness, flaking and chapping - all common winter ailments. 
Face
Protecting your skin in winter is just as important as protecting your skin in summer. If you need something to get you started, certified organic skincare experts SKN-RG have a starter kit specifically for dry and sensitive skin. The kit is jam-packed with nutrients, minerals, omegas and antioxidants to nourish, soothe and hydrate the skin.
In there you can find a cleansing crème to defend against pollutants, purify and hydrate; a cellular balance toner to reinforce the skins surface matrix without alcohol, detergent bases or toxins; a cellular repair moisturiser formulated with hyaluronic acid; and a pro serum concentrate to give you a radiant glow.
Body
Shea butter is a dream for nourishing skin in the winter. Soul Skin sell a certified organic vanilla shea body butter which works to soothe and repair rough or damaged skin. It also acts as a mild pain reliever, having antiseptic properties which enable the vanilla to fight bacteria! It is incredibly versatile and won't strip the skin of natural oils, locking in moisture.
Lips
Lips have no protective keratin or sebaceous glands, and, being constantly exposed to the elements, are especially vulnerable. Inlight Beauty are 100% certified organic, and offer a silky, restorative lip serum treatment featuring a phyto-rich blend of omega 3 and 6 oils to leave a protective layer that is quickly absorbed.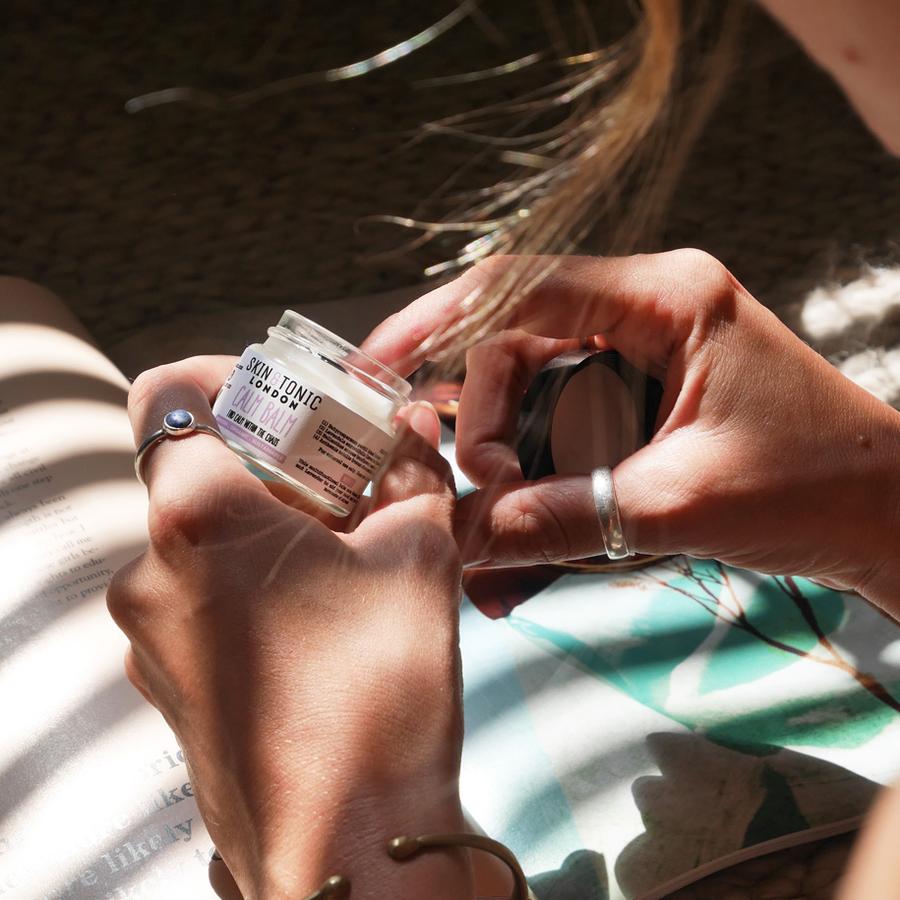 Eat your greens!
Winter can be a time where we need a little extra push of nutrients. Eating a rainbow of fresh, organic fruit and vegetables is a must, so winter is the perfect time to sign up to an organic box scheme.
To complement your diet and get that extra kick of goodness, try True Veda's certified organic Amla - a supplement that gives an outstanding natural source of Vitamin C with no additives or preservatives. Other important ones to look out for are zinc, iron, protein and omega 3. These are all great for boosting your immunity in the cold weather.
A good night's sleep
Getting lots of rest at this time of the year is important, as it's your body's time to repair and strengthen your defences. So, don't feel guilty for enjoying that extra hour in bed – it is hibernation season after all!
Skin and Tonic's certified organic calm balm is popular with insomniacs, yogis, and anyone with a few too many things on their mind. Partnering this with just ten minutes of meditation before bed can really help you to hit that reset button.
Learn more about organic beauty

Find out why certified organic beauty and wellbeing is the gold standard for sustainable beauty and wellbeing products you can trust