Winter Wellbeing Hacks | Soil Association

Winter Wellbeing Hacks
Combating the cold this season need not be a losing battle!
So often we struggle with the Winter's cold temperature and find ourselves wishing for Summer. But, how can we adapt our beauty and wellbeing routines to combat the cold and actually enjoy this time of year?
Winter is the perfect time to stop, take note, and hit that wellbeing reset button. 
Certified organic is the heart of wellbeing. It's a stamp of reassurance that products are free from GM, parabens, synthetic colours and fragrances, contain sustainably sourced ingredients, higher levels of antioxidants and are never tested on animals.
So, just a slight modification to your routine this winter will not only provide great results on the surface - but will make you feel warm on the inside, when it's not quite so toasty outside!
Destination: glowing winter skin!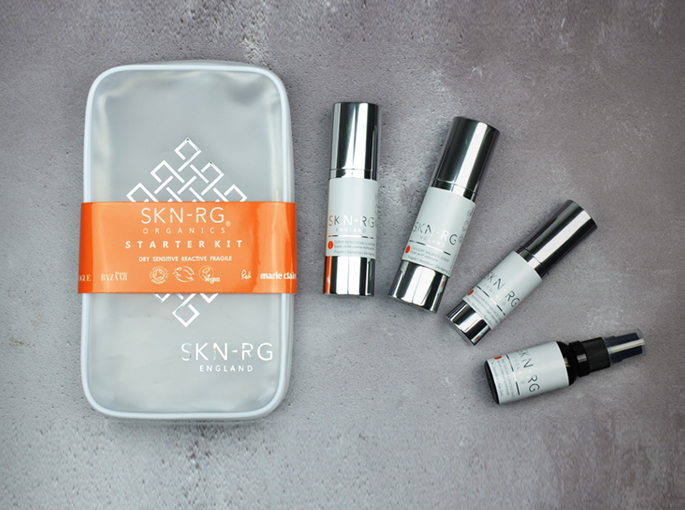 The cold weather can wreak havoc on our skin. Tightness, flaking and chapping. The freezing temperatures one minute, contrasted with central heating the next can make us feel ever so slightly like a lizard. But, you don't need to jump on a plane this month to get that glowing skin you are craving, and it doesn't have to cost the world! 
Face
Protecting your skin in winter is just as important as protecting your skin in summer. If you need something to get you started, certified organic skincare experts SKN-RG have a starter kit specifically for dry and sensitive skin. The kit is jam-packed with nutrients, minerals, omegas and antioxidants to nourish, soothe and hydrate the skin.
In there you can find a cleansing crème to defend against pollutants, purify and hydrate; a cellular balance toner to reinforce the skins surface matrix without alcohol, detergent bases or toxins; a cellular repair moisturiser formulated with hyaluronic acid; and a pro serum concentrate to give you a radiant glow.
Body
Shea butter is a dream for nourishing skin in the winter. Soul Skin sell a certified organic vanilla shea body butter which works to soothe and repair rough or damaged skin. It also acts as a mild pain reliever, having antiseptic properties which enable the vanilla to fight bacteria! It is incredibly versatile and wont strip the skin of natural oils, locking in moisture.
Lips
Lips have no protective keratin or sebaceous glands, and, being constantly exposed to the elements, are especially vulnerable. Inlight Beauty are 100% certified organic, and offer a silky, restorative lip serum treatment featuring a phyto-rich blend of omega 3 and 6 oils to leave a protective layer that is quickly absorbed.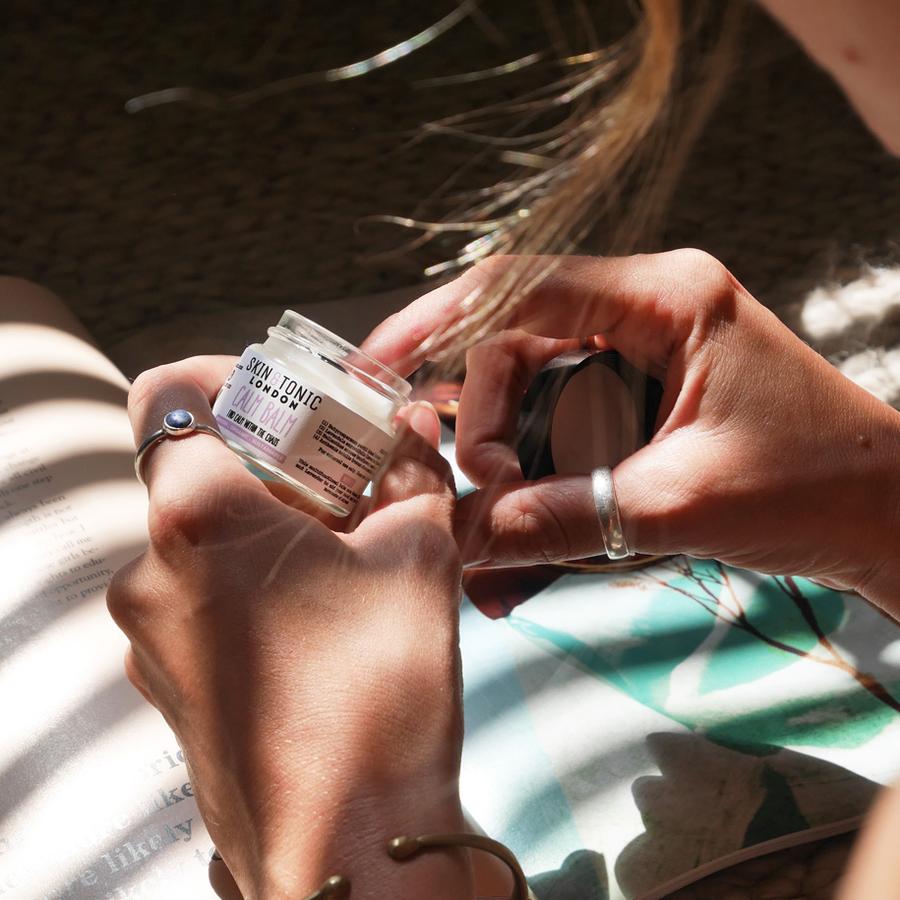 Eat your greens!
Winter can be a time where we need a little extra push of nutrients. Eating a rainbow of fresh, organic fruit and vegetables is a must, so winter is the perfect time to sign up to a veg box scheme such as Riverford.
To complement your diet and get that extra kick of goodness, try True Veda's certified organic Amla - a supplement that gives an outstanding natural source of Vitamin C with no additives or preservatives. Other important ones to look out for are zinc, iron, protein and omega 3. These are all great for boosting your immunity in the cold weather.
The perfect night's sleep
Getting lots of rest at this time of the year is important, as it's your body's time to repair and strengthen your defences. So, don't feel guilty for enjoying that extra hour in bed – it is hibernation season after all!
Skin and Tonic's certified organic calm balm is popular with insomniacs, yogis, and anyone with a few too many things on their mind (i.e. most of us!). Partnering this with just ten minutes of meditation (try the Calm app) before bed will help you hit that reset button.
Under the covers...
Did you know, September holds the record for the highest number of birthdays? Count back the months and you're right in the middle of winter. The long, cold, nights mean more time for snuggling under the covers. Not only are you keeping warm, but there is a link between sexual activity and your sense of wellbeing, plus, it may also improve your immunity and help beat stress!
But, have you thought about the products you are using under the sheets? When a product is applied to the body externally, about 60% of what goes on the skin can get into the blood stream. The mucosal membranes (especially of our intimate areas!) are particularly delicate, so it's important to consider what products and ingredients are applied.
The YES YES Company are pioneers of sustainable intimate care. Their YES OB lubricant is plant-oil based, certified organic, gynaecologist recommended and hypoallergenic. Plus, due to its skin-nourishing effects, it can even be doubled up as a massage oil with no need to wash off. If you are after a condom compatible water-based lubricant, their YES WB lubricant can even be used to sooth and repair dry skin, due to its Aloe Vera content!
Visit our certified brands page to see a full list of products.