Independent Retailers South West and Wales

Independent Retailers South West and Wales
Search for your local indies, farm shops and markets selling organic food in the South West and Wales.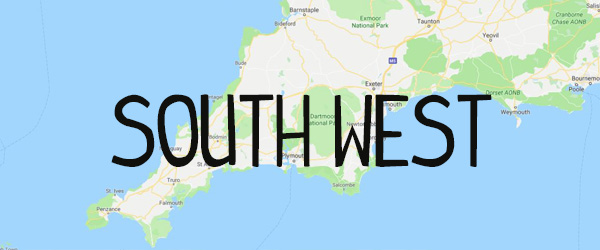 Bath - The Community Farm

The Community Farm has an extensive range of organic fruit and veg, tasty cheeses, chutneys and preserves on sale at their Green Park station store. The organic champions, who farm on land between Bath and Bristol, have been voted one of the country's top ethical enterprises by the Observer Food Monthly Awards.
Bristol - Better Food (x3)

Based in Wapping Wharf, St Werburghs and Whiteladies Rd, Bristol's Better Food specialise in organic, local and ethical produce. Stocking everything from fresh produce to alcohol, and tinned & dry goods, all three stores have their own cafes or delis, so pop by and treat yourself to a coffee alongside some essentials for your weekly shop.
Bristol - Jubilee Food Hub

A family-run business selling quality organic and regenerative farm produce, as well as a range of locally produced foods and drinks. Formerly farmers at Stream Farm in Somerset, they sell all of their products through their food hub. They also offer a free Bristol-wide delivery service or people can collect from their pop-up café in St Werburghs.
Bristol - Radford Mill Farm Shop

At the farm, we've been certified organic for more than 40 years. The farm shop, located in Montpelier, was established in 1978 and is widely recognised as one of the very first organic whole foods stores to open in Bristol. We specialise in whole foods, and organic fruits and vegetables. In store, we also produce our own range of commodities from organic cakes and concessionaires, to a range of hummus, soups and curries.
Bristol - Wild Oats Natural Foods

Wild Oats Natural Foods sell a whole range of natural products. They have a fresh delivery of organic bread from Hobbs House Bakery every day, as well as amazing deli items from local suppliers. They stock many organic groceries, chilled and frozen products, and natural beauty products. They're based in Bristol on Lower Redland Road and their ethos is to support local suppliers.
Chettle, Blandford Forum - Chettle Village Stores

Chettle Village Stores is run as part of Chettle Estate, selling lots of local produce, e.g. unhomogenised milk, organic and unsprayed veg, local organic bread and organic food, toiletries and eco-friendly cleaning products. Based in a beautiful unspoilt Dorset village, they're the only local shop for miles, providing outside seating for customers and serving hot pies, coffee, tea and organic cake.
Christchurch - Dorset and Hampshire Organic Market

A mobile market delivering tasty nutritious certified organic fruit, veg, salad and herb produce boxes to Dorset and Hants. Additionally they provide refills of organic dry food and foods in compostable packaging plus many other eco-friendly products.
Cornwall x 3 (Falmouth, St Austell & Helston) - The Natural Store

An Aladdin's cave of organic and wholefoods, packaging-free, organically certified fruit and vegetables, organic fish, poultry and meat, ethical products, eco household products, eco toiletries and much more. They also have a wholefood vegetarian café, where you can sample the only organic and fairtrade coffee in town - a place for those who love organic, wholesome food and products that are kinder to you and the planet!
Dorset - Gold Hill Organic Farm Shop

Gold Hill is a family run business selling their own fresh veg, alongside bought-in organic beef/chicken/goat, and a wide range of dried and bulk organic goods, alongside locally-made cheese. There is a café, glass-blowing studio and art gallery in the farm courtyard under the backdrop of Hambledon Hill.
Exeter - Shillingford Organics

Shillingford Organics is all about growing seasonal, organic vegetables, salad, herbs and fruit, giving the opportunity to buy healthy, freshly harvested organic produce that is free from harmful pesticides and chemicals. They also have hens on the farm. producing wonderful organic eggs.
Gloucestershire - Daylesford Organic Farm

Our award-winning Cotswolds farm shop is filled with an abundance of organic produce that's grown, reared and produced right here on our farm. Fresh, seasonal supplies of vegetables, fruit and herbs are picked each morning, along with delicious produce such as milk and cheese from our creamery, warm bread from our bakery and meat for our butcher's counter.
Newquay - Sprout Health Foods

Sprout Health Foods is an independent health food shop and micro-cafe in the heart of Newquay. They pack a vast array of organic and local foods, toiletries, household items and zero waste alternatives into their shop, and are happy to order in anything that they can't stock regularly. They also have a lovely, sheltered courtyard in which to relax with a cuppa and a slice of their specialty - raw cake!
Stroud - Armadeli

Armadeli are based in Stroud, Gloucestershire and love to provide a personal service to their customers, taking time to make suggestions to provide an unrivalled shopping experience. Their selection of wines, beers and spirits provide a choice of organic, vegan, bio-dynamic, or low sulphur products, all of which can be explored at in-store cheese and wine events. They're a Member of the Guild of Fine Foods and are passionate about the welfare of animals, sourcing from ethical suppliers who share their views.
Swindon - Coleshill Organics

Coleshill's farm shop is situated within a wonderful 7-acre walled garden in the village on the Wiltshire/Oxfordshire border. Operated by an honesty system, they stock a wide range of organic veg, as well as fresh organic eggs and a selection of delicious local fruit. Customers are welcome to wander around the garden and see the vegetables growing!
Totnes - Eversfield Organic Farm Shop and Café

An exciting hub of activity, the Totnes Farm Shop boasts an organic Café, coffee bar, and classes and treatments in the Wellness Loft. Find organic meat and dairy at the butchers and deli counters, fruit and veg from the Market Garden, and everything needed for an organic weekly shop.
Wadebridge - Elixir Health Foods

They sell a variety of health foods, vegan & gluten free ranges plus a wide range of eco friendly bathroom and kitchen products. They already sell a wide range of organic products and they are using 'Organic September' to launch a new range of organic refill products, including cereals, pulses and nuts.
Weymouth - Delicious

Delicious is a specialist cheese deli in the heart of Weymouth, selling a range of organic produce, cheeses, wines and coffee. Enjoy a cheeseboard and glass of wine in their newly refurbished interior or sunny courtyard, try a gin from their vast range, or pre-order a hamper to take away with you.
Yeovil - Ceres Natural and Organic Foods

Local independent health food shop, based in Yeovil, Somerset, with a mission to empower exceptional health and wellbeing. They're not just a shop, but a community and way of life, giving people the knowledge and advice to overcome dietary problems for over 40 years, and helping everyone have a healthier future in an affordable way.
Bideford - Nature's Nutrition

Nature's Nutrition is a co-operative health-food store that offer a wide range of organic, gluten free and vegan foods and supplements. As a co-operative they aim to support the local community; this means organising useful talks and events, connecting with people, and helping out with local projects.They also offer ethically sourced, plastic free alternatives to packaging.
Bishopstone Stores

Hidden away in the beautiful village of Bishopstone, this organic farm shop was born during lockdown and sell organic pork & beef products along with local organic dairy, bakery, vegetables, eggs and daily essentials. It is located in the car park of the Royal Oak and offers a local delivery service to surrounding villages.
Bristol - FLIP

Bristol's first fully vegan deli and café, located on North Street (BS3) - the FLIP cafe provides a full menu of vegan meals, which are all created in-house. There's also a deli counter that offers a range of items to eat in or take home, and a deli shop that has a range of selected organic products.
Bristol - Southville Deli

Southville Deli have a comprehensive selection of organic wholefoods & groceries, plus a self-serve zero waste range. Alongside a range of fresh organic breads, cheese & milk and many vegetarian & vegan lines, there's also an espresso machine if you're picking up some food on the go!
Bristol - Scoop Wholefoods

Based on Whiteladies Road in Bristol, Scoop are one of the largest zero waste and organic shops in the UK, selling over 350 food items in bulk containers, plus over 30 washroom and beauty products in bulk too. They also sell packaged goods in glass jars or and home compostable packaging.
Bristol - Windmill Hill City Farm Shop

Selling meat, eggs and veg from local organic farms and their own City Farm, all proceeds supporting the charitable work at Windmill Hill. They also sell beautiful eco-friendly gifts, local Christmas trees, and local organic bread. There's a 4 acre City Farm to explore with Cafe, play areas, gift shop, animals and community gardens.
Cirencester - The Organic Farm Shop

An award winning organic farm shop offering an alternative shopping experience: over 2000 organic products including general groceries, alcohol, household, skincare and textiles; home grown fruit and veg (over 150 seasonal varieties) from their 12-acre veg garden; home grown beef, lamb, pork and chicken, straight from the farm.
Crewkerne - Coombe Farm Organic

Coombe Farm Organic has held Soil Association organic status for the past 20 years, and sells and delivers award-winning organic meat, fish and pantry items all over the UK. In 2021 they won a BOOM award for 'Best Organic Box Scheme' for their 5-star rated meat boxes.
Dorset & Somerset - Naturalife Wholefoods

Naturalife run a range of independent shops across the South West, selling organic food and drink, bodycare, vitamins and minerals, household cleaning and other environmentally friendly products. Stores in Crewkerne, Christchurch, Dorchester, Taunton, Sherborne, Wellington, Ferndown and Minehead.
Farrington Gurney - Farrington's Farm Shop

Farrington's sell a range of seasonal, organic vegetables from their Farm Shop, open 7 days a week. All produce is grown in the fields surrounding their 400 acre farm. The Farm Shop is home to plenty of other organic produce; there's an in-house butchery and deli counter bursting with sweet and savoury treats, and a café showcasing all the seasonal favourites the farm has to offer.
Lechlade - The Health Box

The Health Box offer a range of organic, loose whole foods, including nuts, seeds, grains, pulses, oats, muesli and many more, all without packaging or plastic. You'll also find Ecover and Faith in Nature refills and they're constantly expanding their range, working to reduce plastics.
Marlborough - Eversfield Organic Farm Shop, Café & Food to Go

The newest, biggest Eversfield Organic Farm shop is in Marlborough, featuring the signature ethical butchers counter, fresh fishmonger, deli counter with British charcuterie, wine cave, Food to Go counter and organic Café with a seasonal menu. And of course, the foodhall is filled with organic goodies for your weekly shop.
Portishead Earthfare

An eco-friendly grocery located on the High Street in Portishead with a stocklist of plant-based produce, with fresh organic and artisan breads, organic dairy and eggs, artisan cheeses as well as more than 30 plant-based milk options being available at the shop. Earthfare also boasts a range of organic and vegan wines and proseccos.
Newton Abbott - Nature's Bounty

Nature's Bounty are an independent health store made up of a team of team of Nutritional Advisers and Therapists. Based in Newton Abbot, their mission is to help improve the lives of others by sharing our knowledge on healthy lifestyle choices; they stock a wide range of organic, gluten free and vegan foods alongside a superb range of quality supplements.
Swindon - Pulse Wholefood Cooperative

Pulse Wholefood are a workers cooperative that have been trading since 1976. Fully vegetarian and vegan, they sell a wide range of organic groceries, chilled and frozen goods, locally grown organic fruit and veg, and bodycare products. They source ethically, supporting small producers and other coops as much as possible.
Tavistock - Eversfield Organic Farm Shop

In a convenient position in the centre of town, the Tavistock Farm Shop is the place to find everything you need for your organic weekly shop. Complete with ethical butchers counter, showcasing organic meat from the family's Devon farm, deli, wine cave, fresh fruit and veg and coffee bar.
Wadebridge, North Cornwall - Elixir Health Foods

A health food store based in Wadebridge, North Cornwall. They're passionate about the environment and have a wide range of eco-friendly products, as well as organic, vegan and gluten free sections, and a large selection of vitamins, minerals and supplements. They also have a good range of skincare, make up, hair, beauty and household items.
Wiltshire x3 (Highworth, Shrivenham & Watchfield) - Bloomfields Fine Foods

Bloomfields Fine Food are independent high street delicatessens, offering a wide range of food and drink, specialising in produce sourced from local and regional producers and growers, wherever possible. Since opening in 2006, they've actively sought out and stocked products that don't appear in supermarkets, using suppliers who consider ethical and sustainable production important.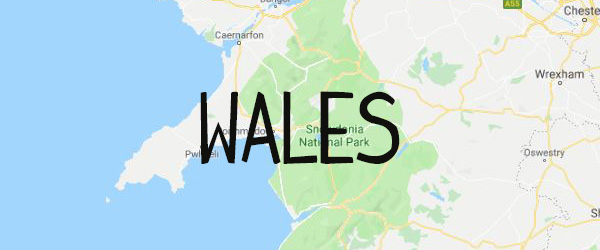 In this section...
List your Shop Here
Do you stock a wide range of organic products? Please submit our online form to be featured.
Find out more