Small steps to making sustainable fashion choices

Small steps to making sustainable fashion choices
More and more of us doing amazing work, incorporating sustainable swaps into our lifestyle. Together we're playing our part to help combat the climate crisis
There are lots of ways to reduce your carbon footprint, but have you thought about how sustainable your wardrobe is? 
Read on for our top five tips for making more sustainable fashion choices:
1. Look for the organic logo
Organic cotton works with rather than against nature. By using natural techniques, organic farmers are saving precious water, combatting climate change, feeding families and eliminating GMOs and toxic hazardous pesticides.
You can read all the benefits of organic cotton here.
By buying clothing and other products made with organic cotton you're protecting both people and the planet.
To be sure that your clothing is organic look for the Soil Association organic or the Global Organic Textiles Standard logos: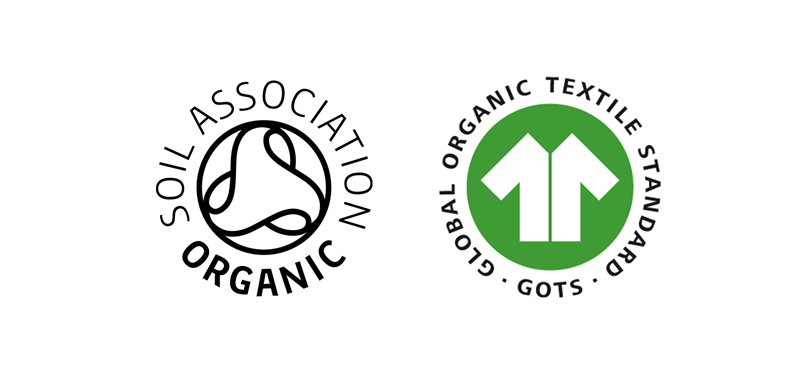 We've also put together a handy list of certified organic brands here.
Take a pledge for our planet - make your next purchase an item of certified organic clothing.
2. Look after your clothes
There's been a big shift in our clothes shopping habits, and lots of us are saying "no" to fast fashion. But we can buy even less by taking good care and looking after our existing clothes.
Reading the label to make sure you're washing your clothes the right way, and making a few more trips to the dry cleaners can make a big difference.
It also means getting back to basics and learning how to sew and mend your clothes. There are lots of tutorials online, or perhaps a relative can give you some pointers? 
If an item of clothing does finally reach the end of it's lifespan and become too worn or mis-shapen, you still have options! Ucycling offers a brilliant way to transform a well-loved piece into something entirely new. A pair of jeans into an old bag? Trousers into shorts? Old pyjamas into a scarf? Even saving your scraps as cloths to clean a bike will help cut down on resources used to produce new materials!
Take a pledge for our planet - try upcycling an old item of clothing this month.
3. Organise a clothes swap
Clothes swaps are a fun and sociable way to acquire new pieces for your wardrobe and pass on some of your pre-loved items to family and friends who will get more wear out of them than you are.
4. Don't forget charity shops and second-hand retailers
Another way of getting your hands on some gorgeous pre-loved items is by checking out your local charity shops. There are so many hidden gems to be found, often still in perfect condition. Plus, you'll be benefiting some amazing charities with every purchase you make.
There are also a number of online second-hand retail platforms (including eBay), as well as an increasing number of second-hand and vintage shops offering preloved goods at a fraction of their original prices.
Take a pledge for our planet - buy your next outfit from a second-hand store.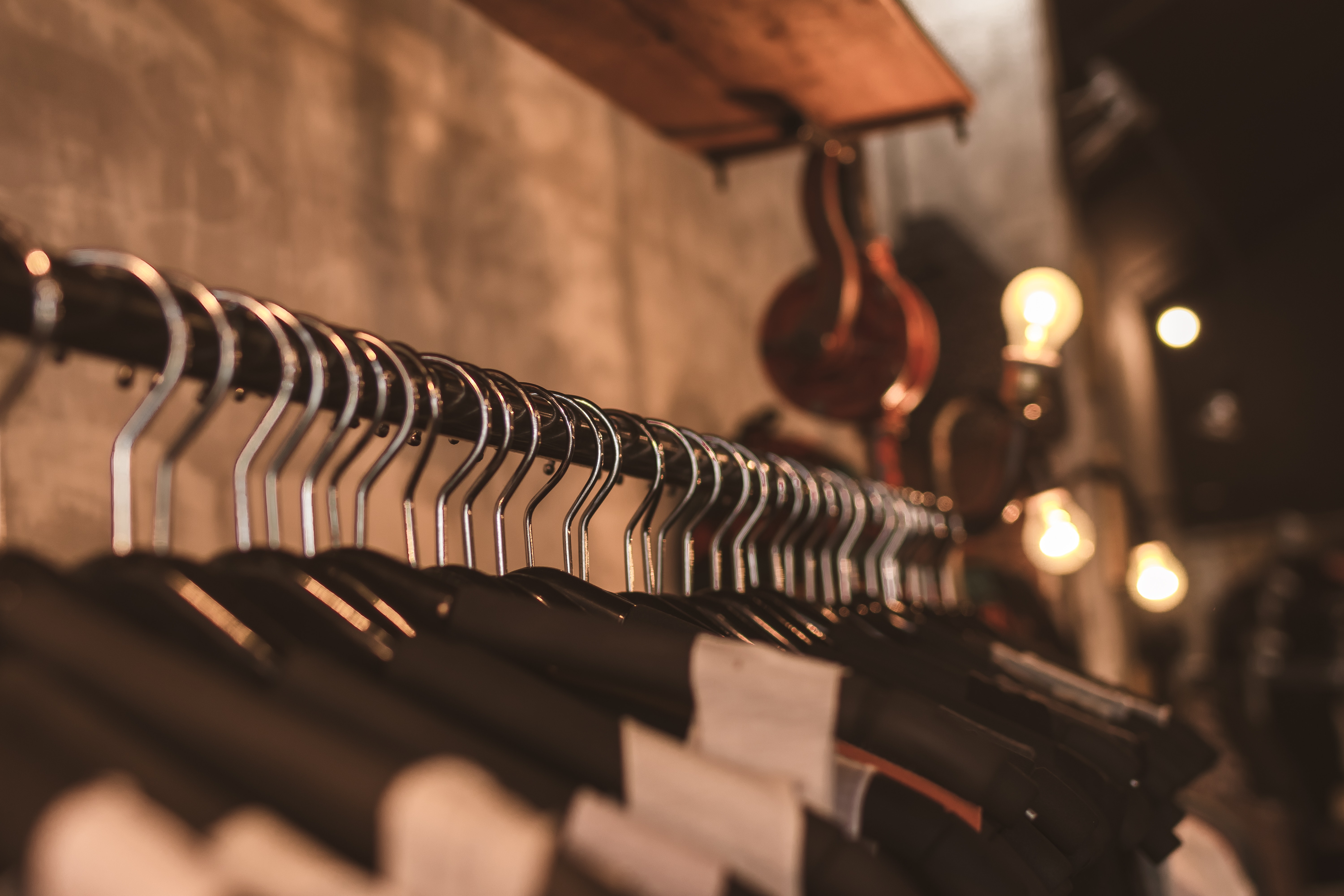 5. Follow the 'less and better' mantra
Around a third of the clothes in the average Brit's wardrobe haven't been worn in the past year. As a nation, we're buying more and wearing it less. We can make a difference by reversing this trend. 
Embrace the capsule wardrobe and get creative with mixing and matching what you already own to create new looks. On Instagram, check out #iworeitagain for inspiration on changing up your outfits. The most sustainable item of clothing you own is already in your wardrobe.
6. Tell brands you want more organic choices
Join us in shouting about the benefits of organic cotton and tell businesses and retailers that you want them to go organic!
If brands know that organic is important to you they'll reconsider how they source their cotton and other textiles. 
Use our template post to tweet your favourite brands and ask them to go #OrganicForThePlanet 
You can also browse the many organic brands that are already certified here.
Sign up for our email community

Learn more about the world of sustainable farming and get involved in the organic movement through as fundraising and campaigning work.

sign up
In this section...
Sustainable Living Guide
Download your copy for tips on how you can reduce your carbon footprint and support a sustainable future.
Download your free guide