CRU Kafe
Meet John, Colin & Bodil from CRU Kafe
Three co-founders of a coffee business, three reasons why they chose to make it organic. Welcome to CRU Kafe's success story.
An Englishman, a Canadian and a Norwegian walk into a coffee shop… and that's where it all began.
...not really. It actually all started when co-founder Bodil Blain saw her friend stuffing organic, speciality coffee into Nespresso capsules. It was a lightbulb moment - why not sell premium, ethically sourced coffee in pods that are recyclable?
With Tech man Colin Pyle and John Quilter aka Food Busker on board, CRU Kafe launched in 2013 with a Kickstarter campaign that raised £15,000 from 100 customers. Many Nespresso customers had been deterred by the wasteful and environmental impact of using Nespresso capsules and were looking for a more sustainable option. CRU fitted the bill perfectly.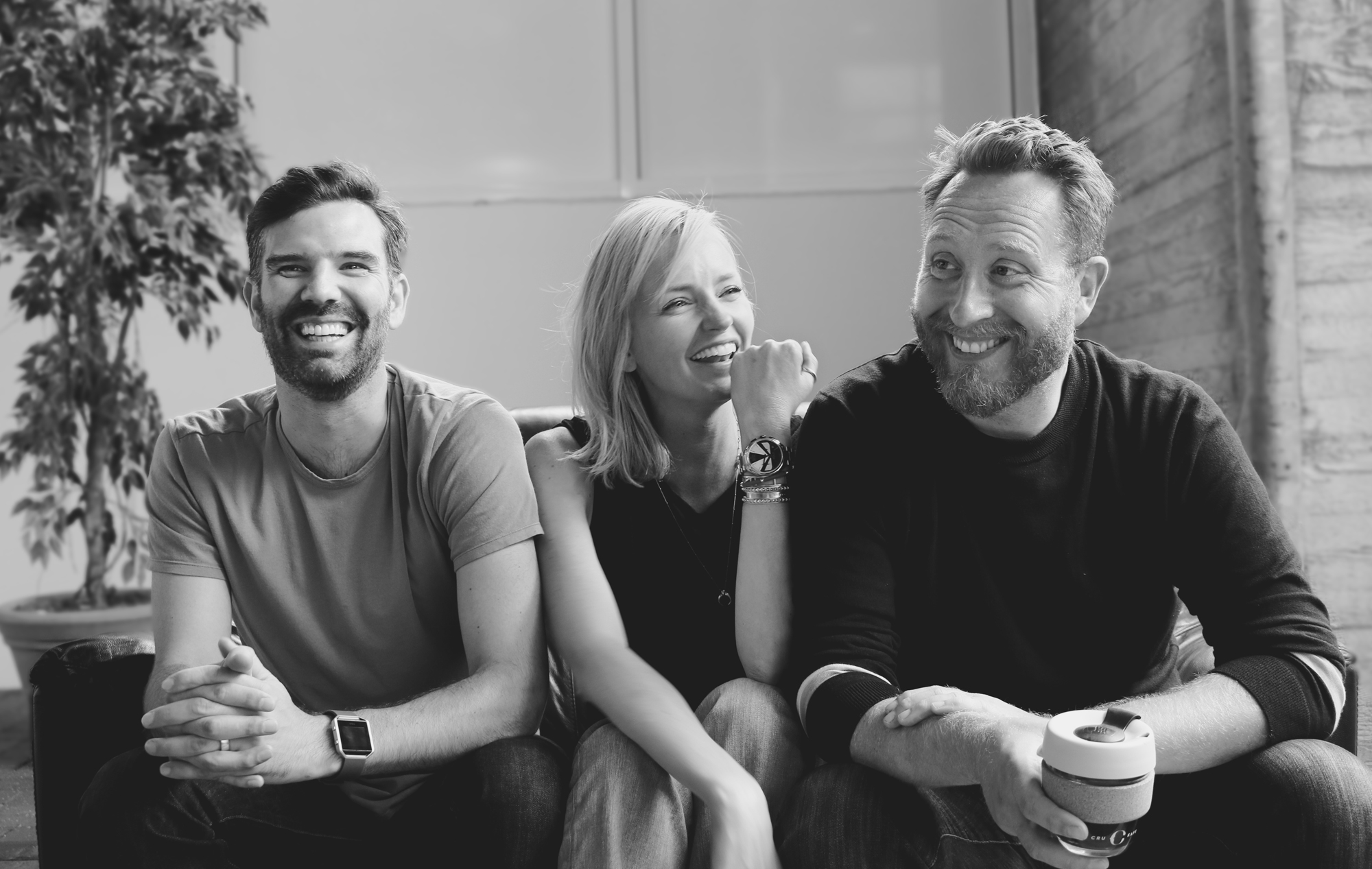 Now that you've heard the backstory, let's get to the important stuff... the coffee. Here at CRU we only buy organic coffee and for us it's a no-brainer as to why:
Taste
We seek out only the finest organic, high altitude, speciality beans; meaning you're getting yourself some of the best coffee the world has to offer. We carefully blend our beans before roasting and grinding them to perfection, capturing their flavour and freshness.
Ethics
Buying organic means safe-guarding our future and the future of our children. It means no nasty chemicals, pesticides or aggressive farming practices affecting our bodies, the communities or the land the coffee comes from. That's why we only ever buy organic. The best beans always come from the best farms, and all our growers work hard to reinvest in the community and environment around them which ensures that lands are protected for future generations. Responsibility doesn't just lie with individuals; it's up to businesses to stand up and do the right thing. That's why we're committed to creating an ethically sustainable business, and are constantly investing in our products to make sure we leave the smallest footprint possible on the planet.
Farmers
It's important to us that organic coffee is grown the natural way –  within the shade of lush forests, providing a home for wild plants and animals, sustaining soil fertility, and keeping unique regional ecosystems alive. These forested farms also more resilient and better equipped to handle unusual weather patterns that are a result of climate change, making them a safer investment for farmers and their futures. Going out to meet our coffee farmers, such as Bernardo in Colombia, allows us to fully comprehend why buying organic not only benefits the buyer, but the producer too.
We believe in 100% transparency in everything we do. All of our farmers use certified organic farming methods and the harvesting and processing of the beans is done in an eco-friendly way. We believe that a love of organic coffee and a respect for the planet need not be mutually exclusive. As a result, all of our coffee is 100% natural and free from any chemicals or fertilisers.
You can buy CRU Kafe in Whole Foods, As Nature Intended, Ocado, Harrods, Harvey Nichols. It is also the resident coffee of the Soho House members' club. You can also find it online: crukafe.com