Jack Cockburn - Treberfedd Farm

Jack Cockburn - Treberfedd Farm
Jack produces organic beef and lamb for UK supermarkets.
He also runs a successful holiday business, connecting visitors with his farm so they can learn more about where their food comes from.
Jack and his team have planted 19,000 trees over the past 15 years and use a small wind turbine and solar panels to produce renewable energy for the holiday cottages.
Homegrown wood is chopped for the log burners in the cottages, and in 2020, Treberfedd celebrated 15 years of being certified organic by the Soil Association.
We caught up with Jack to find out more about sustainability at the farm, and what being an organic farmer means to him.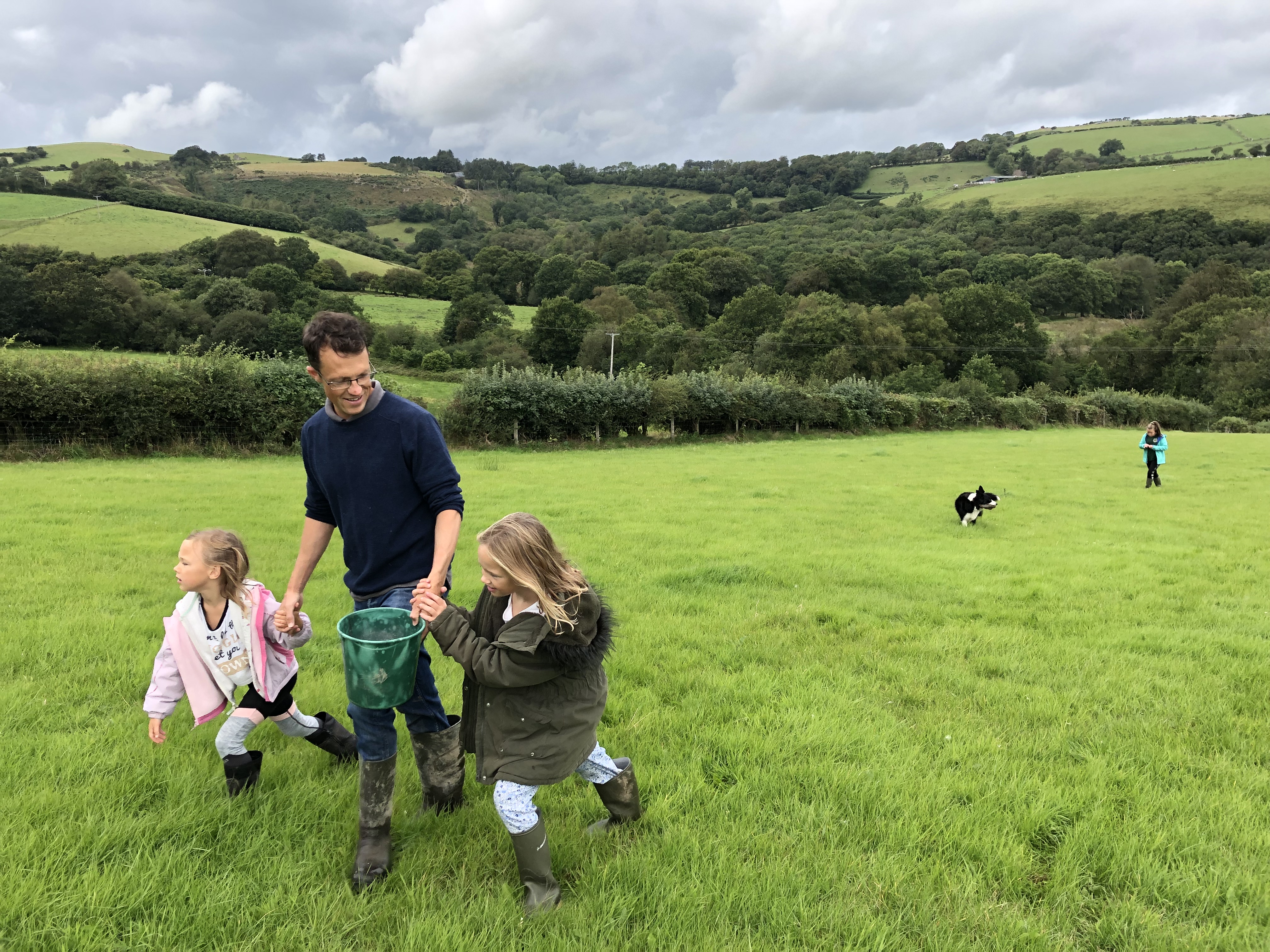 What excites you about organic farming?

I'd read a lot about the damaging impact of industrial farming and how polluting it is for the wider environment, an organic way of farming just seemed to be the complete opposite of that.
For me, organic farming ticks all the boxes; you're producing healthy food, but also keeping the rivers clean, providing habitats for wildlife and looking after the soils.
Maintaining biodiversity is obviously very important to you, can you tell us how you achieve this?

On the wetter fields, we have a real mix of habitats, which leads to a diversity of organisms too.
When the cattle walk through the wet patches, they create little puddles which welcome frogs, newts and insects onto our land. Then you have rougher areas of pasture, which are good for the birds and we make sure to leave some areas for thistles to set seed, as well as plenty of long grass so the birds have got food in the winter.
We use native rare breeds for grazing the pastures – so we're conserving the genetics of traditional breeds as well.
What influenced your decision when selecting your animal breeds?

The traditional Hereford cattle are great for lowering the farm's environmental impact.
They are hardy and extremely efficient at turning grass and rough forage into high-quality beef, which means we don't have to import grain or soya from South America to feed or fatten them.
They're grazing the pastures and the grassland, sequestering carbon over time to create a very self-sufficient system for feeding the cows and sheep.
Tell us more about the way your animals are raised...

We have an extensive system where your cattle and sheep graze most of the year.
We also have lower stocking rates, which means we have fewer cows and sheep per acre so they have more space. And the cows have got more space when they're housed in the winter.
They're fed a natural diet of home-produced hay and meadow grass in the summer as well as herbs and clover. The calves and the pregnant ewes get some home-grown oats and peas too.
How do you manage the land?
When I started, we went into an agri-environment scheme and part of that was restoring traditional hay meadows – so we've got some quite diverse pastures with lots of wild herbs and flowers in.
Each year I take a hay crop off those fields, and you always keep some margins where you don't mow.
I also make sure I never mow too close to the hedge so you leave plenty of room for plants to set seed.
How did you create a connection between your visitors and the farm?

One of the first things I did, which is still popular, was make a nature trail around the farm.
Most of our visitors are from urban areas so they really enjoy getting the chance to explore the countryside.
In the summer months, we try and do 2 farm walks a week - the kids get to ask loads of questions and learn about where their food comes from.
The activity my visitors enjoy the most is collecting the eggs – they get instant gratification from that!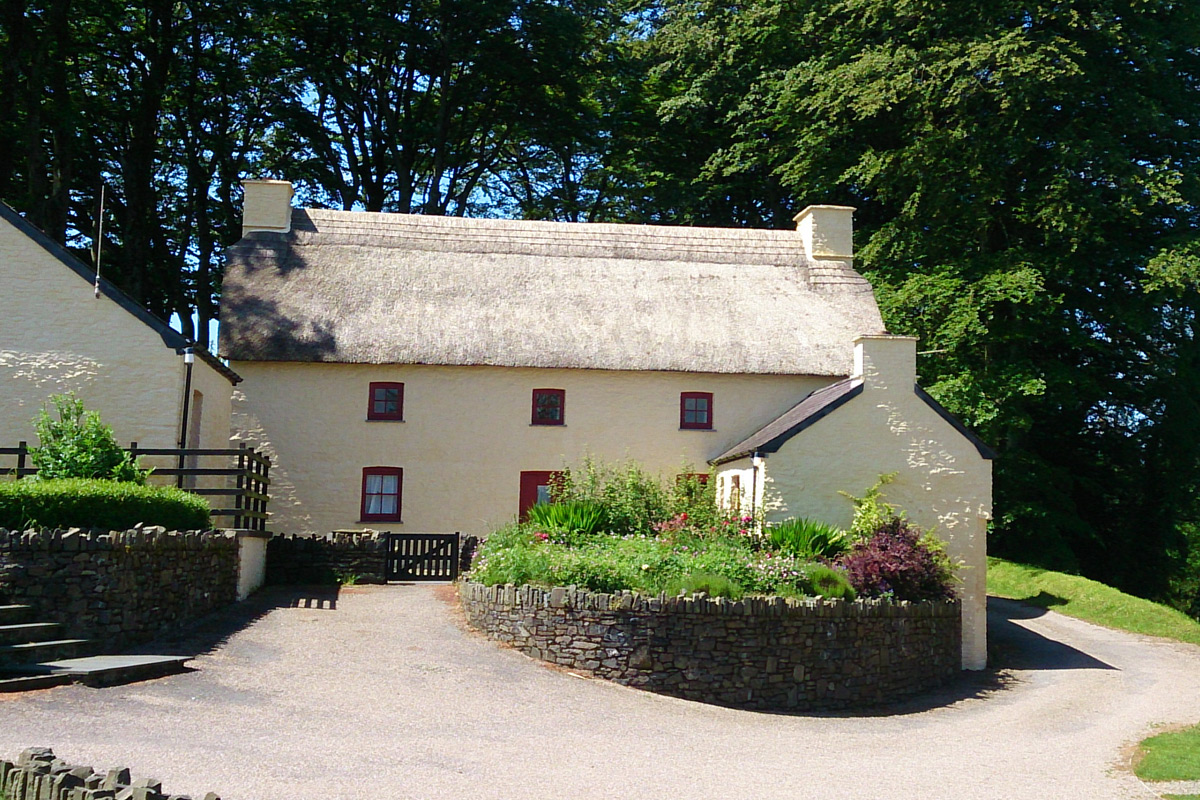 Where do you sell your products?

The beef goes to Marks & Spencer stores as prime organic beef and the lamb is sold as Sainsbury's organic lamb.
We're not a big enough farm to have a direct supply contract for our beef so we don't have a contract with Marks & Spencer but it's like most farms, you ring up and see if they need anything.
We also then sell some lamb and beef to our holiday customers.
Join our online community

Every time you choose organic, you are supporting pioneers like Jack in working towards a better future of farming. Sign up for our newsletter for more behind the scenes insights, and be the first to hear about our campaigns for nature-friendly food and farming.

Sign up to receive our newsletter