Jo & Tim Budden - Higher Hacknell Organic Farm

Jo and Tim Budden - Higher Hacknell Organic Farm
How did Higher Hacknell begin?
My husband Tim and I came to Higher Hacknell in 1985 with a determination to farm in a way that worked with nature and not against it. Tim went to agricultural college, where as a student he was taught to inject hormones into cattle and use vast amounts of fertiliser - and yet he always felt that it could be done in a much more natural way.
In 1988 we started farming organically, a system which we believe offers many common-sense answers to the problems facing agriculture, the food industry and our environment.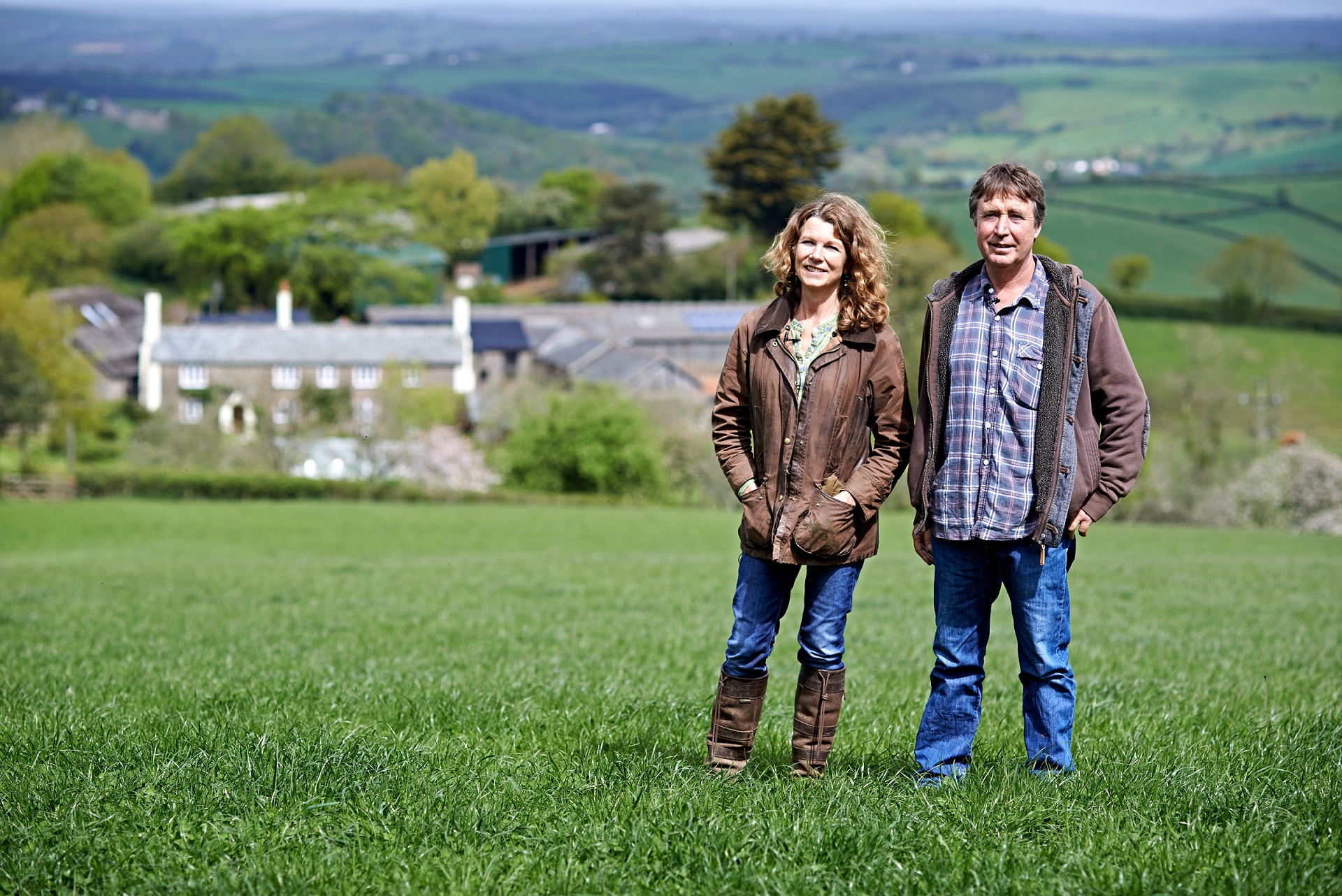 "We believe as strongly now, as we did back when we started, that for our future health and wellbeing, it is the way forward"
Why organic?
Organic standards embrace all aspects of the farming system, especially animal welfare, wildlife conservation and food safety. We believe as strongly now, as we did back when we started, that for our future health and well being, it is the way forward. Wildlife thrives here at Higher Hacknell, with numerous hedgerows providing 'corridors' around the farm. These are a refuge for rare birds like snipe and skylarks and are somewhere for wildflowers to flourish in the spring and summer. In 2001 we were delighted to be awarded the Prince of Wales Award for Sustainable Farming.
What role does the Soil Association play for you?
We are proud to be inspected and certified organic by the Soil Association. We're passionate about the food we produce and strive for the highest standards. I'm pleased to say that over the years this has been recognised and we've picked up some fantastic awards at the likes of the BOOM Awards.  
What's next for you and Higher Hacknell?
Our son Jim is joining us to develop the vegetable side of the farm, so we hope to be able to offer our customers fresh fruit and veg alongside our organic meat products. Jim brings with him a vast knowledge of organic growing, having worked in the gardens at Hugh Fearnley-Whittingstall's River Cottage. We're also looking to expand the recipe collection on our website and hope to start collaborating with like-minded chefs and cookery writers who share our passion for delicious organic meat. 
Order Higher Hacknell's delicious organic meat and ready meals via their website. They deliver across the UK every week and also attend local events such as the Crediton Farmers Market. 
Why Organic
Inspired to do more?
You can help change the way we farm and eat for good. For just £3.50 a month you can become a member of the Soil Association.
Join today