Sarah Vaughan-Roberts – Forty Hall Vineyard

Forty Hall Vineyard
Introducing Forty Hall Vineyard, an award-winning, not-for-profit social enterprise, situated in the diverse London borough of Enfield.
The project was founded back in 2009 by wine enthusiast and social entrepreneur Sarah Vaughan-Roberts in partnership with Capel Manor College who provide the land. We caught up with Sarah to ask her a few questions about what it's like to run the only commercial organic vineyard located within the M25.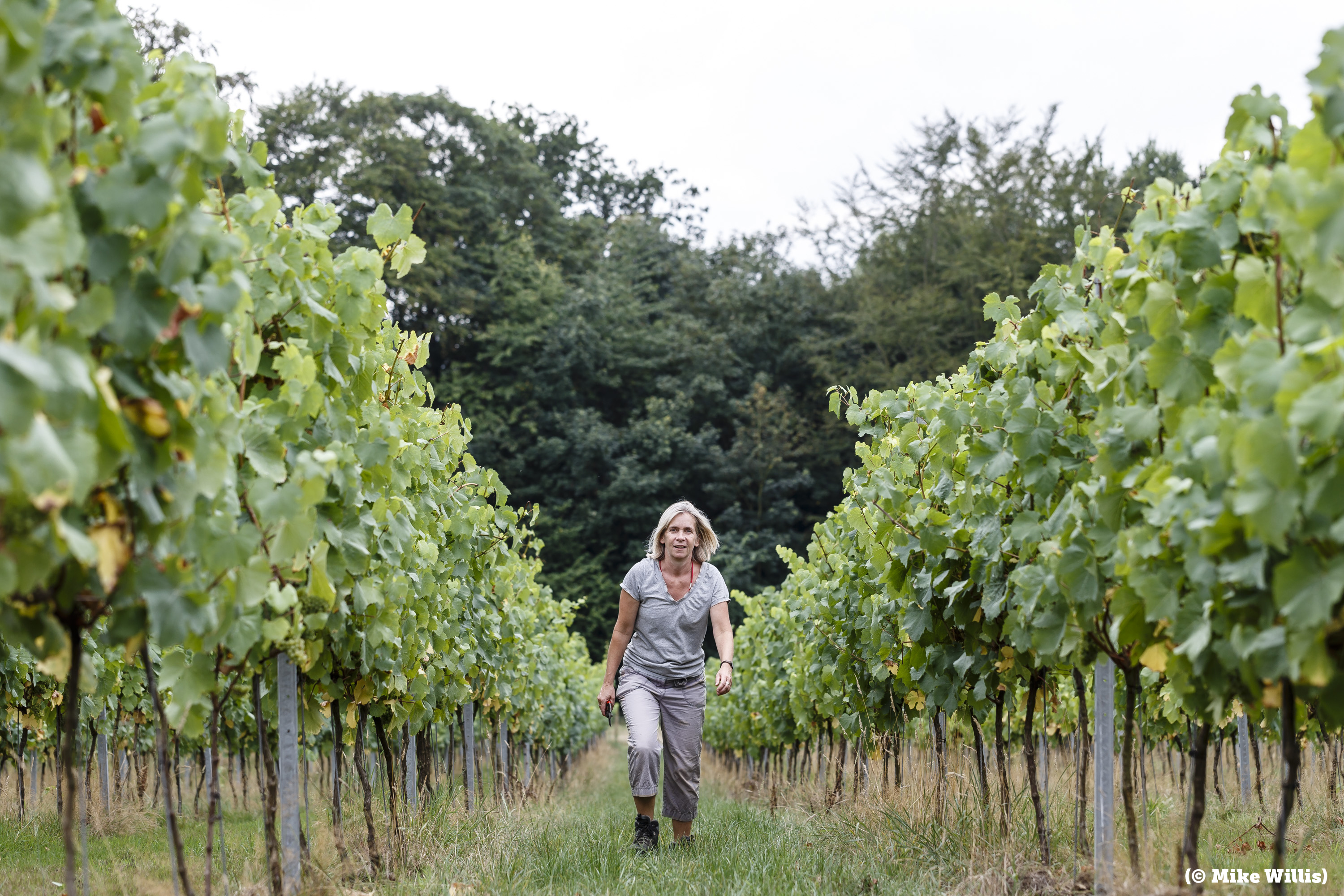 Why did you decide to start a vineyard in London?
I knew that Paris had a vineyard, I knew there was a vineyard not far from New York City, I'd heard about these urban vineyards and I just thought, why not have one in London? I also knew about the English wine trade really taking off so I just thought, ah! That might be something that would work.
Was the vineyard organic right from the beginning? 
We set out to be organic right from the beginning because Forty Hall Farm was already certified organic. We had to start out in conversion which means we planted non-organic plants, however because conversion takes 3 years, and because it's 3-5 years before you get a crop, by the time we had our first crop in 2013 we were already organic!
Was it always important for you to be organic?
It was yes. One of our triple bottom lines is sustainability. The idea is to lower wine miles and to encourage people to drink more English wines, even if it's only once a year. We want to get people thinking about how a lot of our wines have travelled halfway around the world to get to our tables, when we have delicious, award-winning wines being made right on our doorstep. We also believe that by being organic, what you see growing on the vine is what you should taste from the bottle.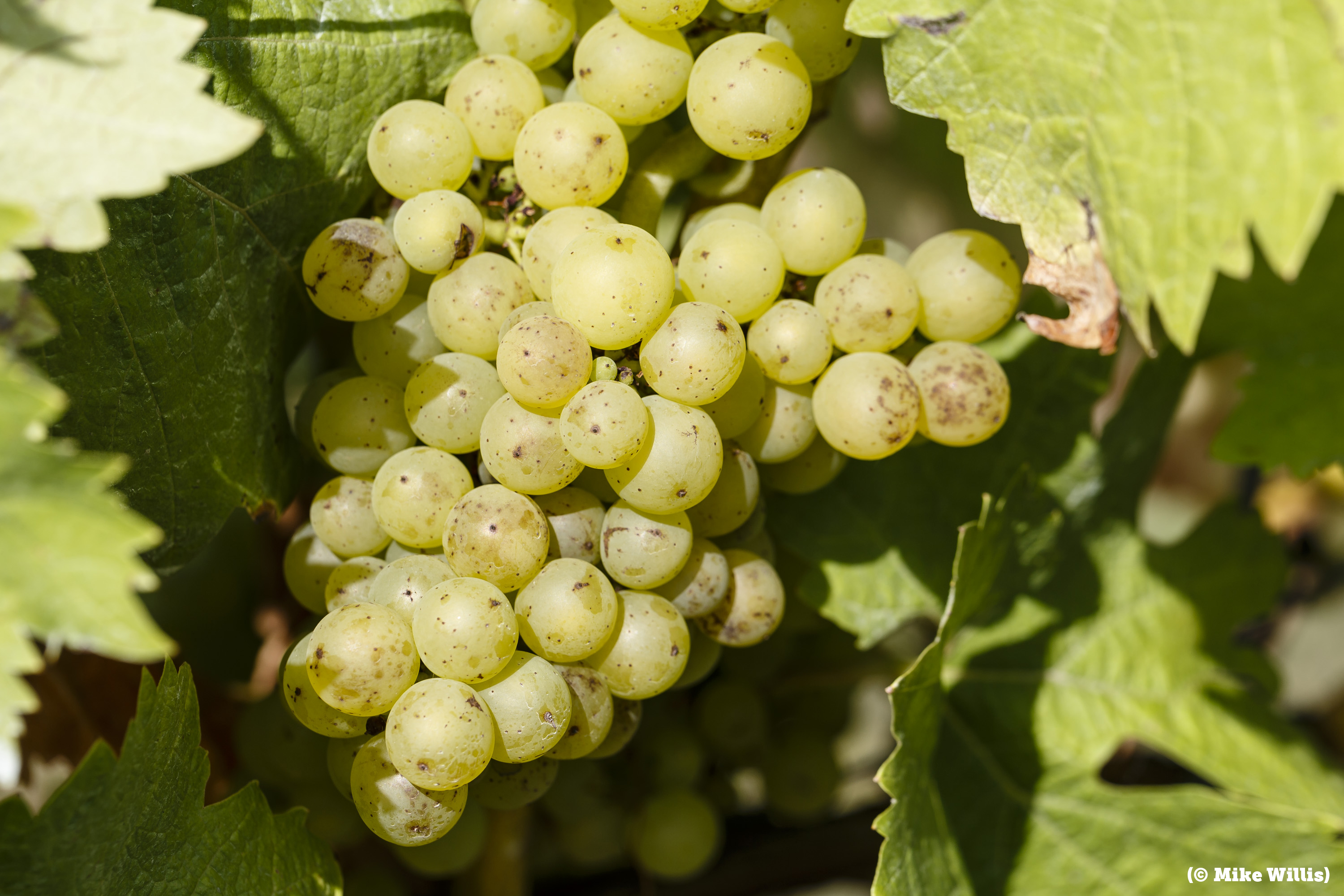 We are committed to always being mindful of our soil and climate conditions that go on to produce productive vines and top-quality wine. Nothing artificial is added, either in the vineyard or the wine making process so that they reflect the natural flavours of the grapes and our terroir (the unique characteristics of place, soil and microclimate).
What are the challenges you face by producing the wine organically?  
Well the management for one! Whereas a lot of vineyards use pesticides to keep the weeds down, we use humans! It is definitely more challenging running an organic vineyard. We have to do what is called canopy management which means keeping the air circulating, stripping the leaves back a bit so that the air and sunshine can get through and stop mould growing.
I guess having the vineyard community led is really helpful when you need all that extra manpower to do those jobs!
Absolutely, yes. All the manual labour done in the vineyard is done by volunteers. Each volunteer is committed to organic horticulture and promoting nature, working all year-round and in all types of weathers to maintain over 14,500 vines.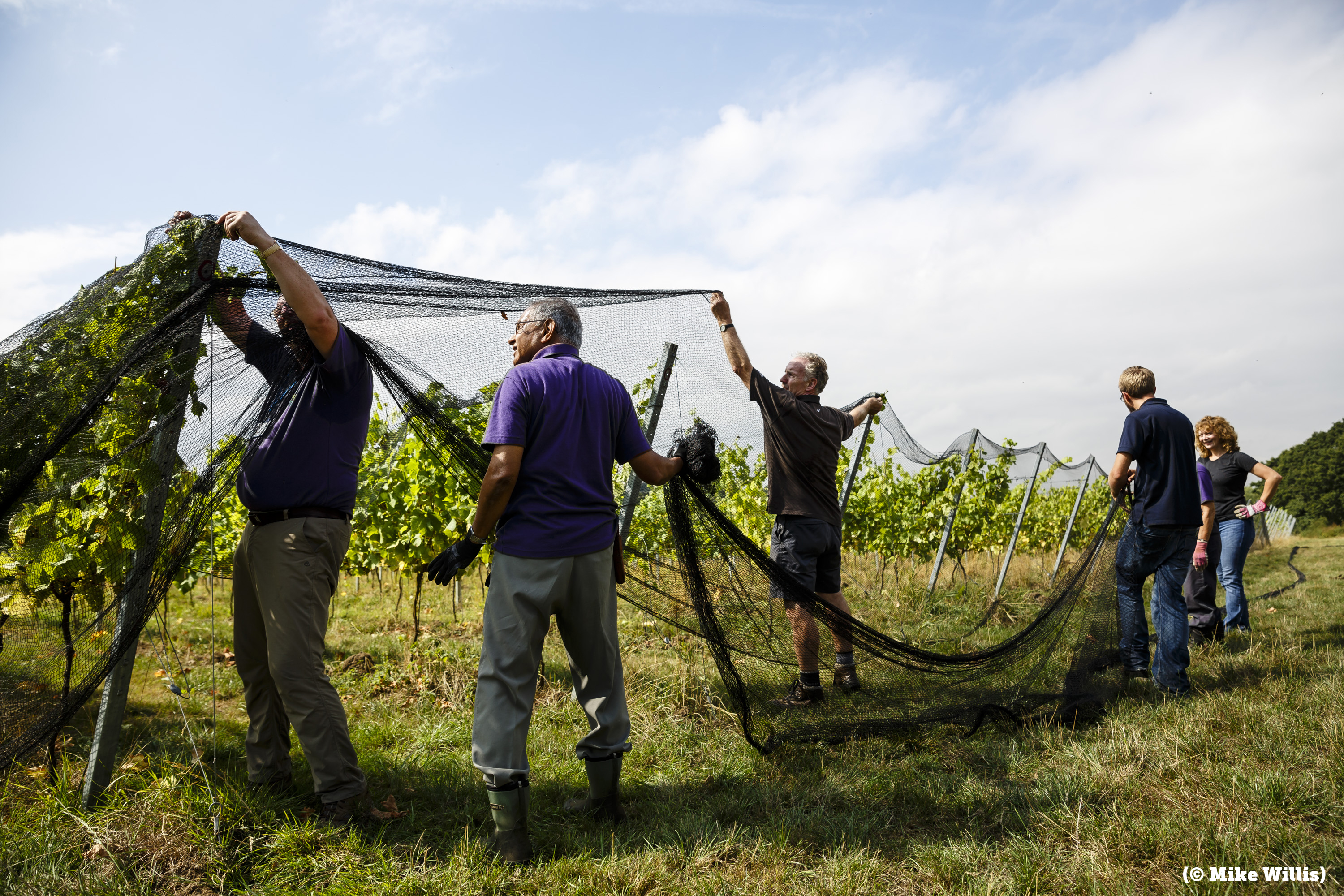 What other benefits are there of having the vineyard community led?
As well as a community organisation, we're also a health and wellbeing organisation. By working together on the vineyard our volunteers keep physically active as well as socially connected.  They also learn new skills and develop greater self-confidence.  Everyone works together and supports one another – we have a shared goal which is to help build a community where everyone has the opportunity to be happier and healthier.
How do you think climate change will affect the future production of the vineyards in this country?
There probably wouldn't be an English wine industry if it wasn't for climate change.  The temperature zones are moving northwards and the champagne region is going to be too hot in the future to grow quality grapes for sparkling wine as these grapes need a cool climate for best results.   Some Champagne Houses are already buying land in the South Downs and in Kent and Sussex to plant vines.  I think these changes will mean that the English wine sector is likely to have a strong future.