Sebastian Pole of Pukka Herbs

Sebastian Pole of Pukka Herbs
Meet Sebastian Pole - Founder of Pukka Herbs
Pukka Herbs was set up to provide delicious tasting and healthy organic teas and herbal remedies.
With their roots firmly embedded in the wisdom of Ayurveda, organic principles and the environmental movement, Sebastian and his business partner Tim Westwell started the business in 2001.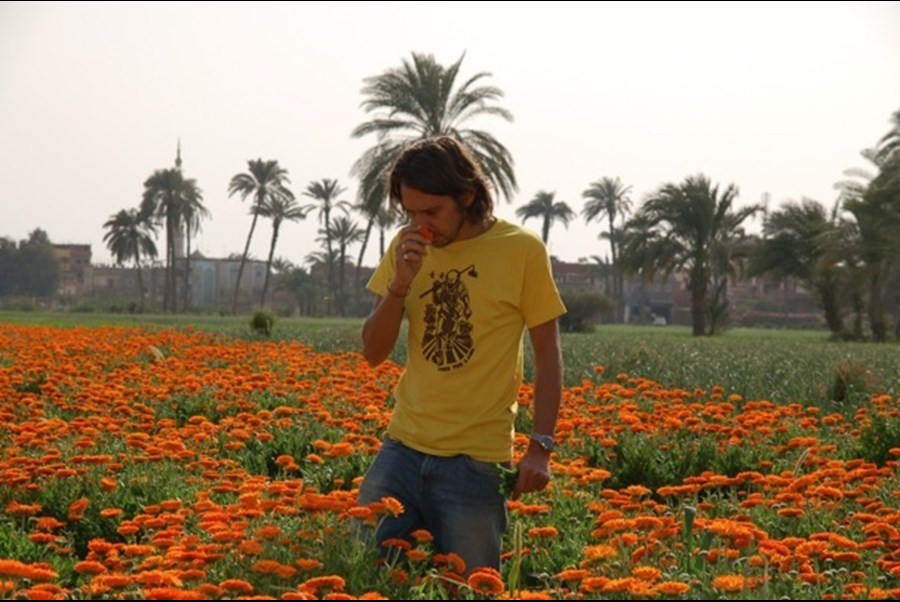 Can you give a short history of how you got to where you are now, including why and when you 'went organic'?
After I qualified as herbalist in 1995 I wanted to prescribe good quality organic Ayurvedic herbs to my clients. And I couldn't, because there weren't any around. I also loved a cup of herbal tea and was just not impressed with much of what was available to drink (remember those heady days of 'fruit' teas back in the early '90s?). So, after meeting up with my business partner and commercial brains, Tim Westwell, we launched Pukka Herbs in Bristol to meet these needs. We have always been 100% certified organic with the Soil Association because we felt strongly that we did not want to try and improve people's health but damage the planet's in the process. So an organic business was the only way. Organic farming improves everyone's health; the soil's, the water's, the air's, the animals', the people's; the whole ecosystem's. That's what Pukka Herbs is all about.
"If we don't follow the central organic principle of giving back what we take then we will perish"
Organic principles: why do they matter?
Why does air matter? If we don't have it we die. In Ayurveda, the ancient Indian system of living, rejuvenating our health is at the heart of a healthy and fulfilled life. Organic principles follow this very same path as organic farming rejuvenates and brings renewed life to the land, the individual and the community as a whole.
What's your vision for the future?
Well it's definitely more organic. It's a world where organic is the norm in food, health and clothing. It's a world where health prevention rather than health emergency is integrated in our very social fibre. A world that is centered in respecting nature and that gives individuals the opportunity to fulfill their potential.
What do you love most about what you do?
Growing lots of organic herbs that connect poor farmers with our customers through delicious cups of tea and healthful herbal solutions.
Find out more about Pukka Herbs
Inspired to do more?
You can help change the way we farm and eat for good. For just £3.50 a month you can become a member of the Soil Association.
Join today