Sweetcorn & Turkey Chowder
We're always on the lookout for innovative and exciting ways to reduce our food waste.
Christmas, in particular, can be a notoriously difficult time to plan your meals so that very little is wasted - but with the help of a few handy recipes, we can turn our Christmas turkey into the gift that keeps on giving.
Simple and inexpensive to make, this creamy chowder from Yeo Valley hits the spot every time - a great alternative to turkey sandwiches!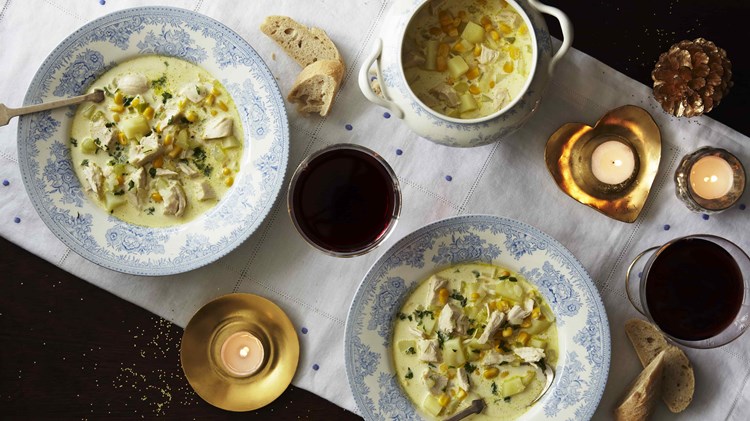 Ingredients:
2 tsp olive oil
3 sticks of celery, diced
1 onion, finely diced
400g potatoes cut into cubes
5 litres of chicken stock
2 bay leaves
350g sweetcorn, tinned or frozen
400g leftover turkey cut into bite-sized chunks
200g Yeo Valley Crème Fraîche
Small bunch of parsley, chopped


Method:
Heat the oil in a large saucepan, then add the celery and onion. Cover and sweat over a medium heat for 5 mins.
Pour the stock into the pan along with the potato and bay leaves and simmer for 10 mins until the potatoes start to become tender.
Add the turkey, sweetcorn and a good grind of black pepper. Cook for another 5 mins. Check the vegetables are cooked and adjust the seasoning.
Stir in the Crème Fraîche then 
divide between 4 bowls and top with the parsley - dinner is served!
Keen to learn more planet-friendly, zero waste ways of cooking?