Yeo Valley Turkey Gobbler
Christmas needn't be a time for unnecessary food waste, especially when there's leftover recipes as good as this one!
Courtesy of Yeo Valley, this cobbler, or 'gobbler,' recipe makes great use of your Christmas turkey, transforming it into a rich & warming post-Christmas treat.
Get to the recipe: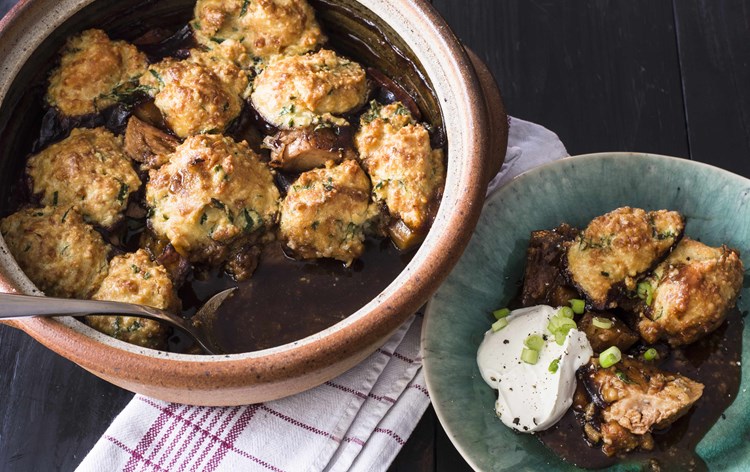 Ingredients
500g leftover turkey meat
500ml turkey stock
Any leftover vegetables you may have including parsnips, carrots, kale
Chopped herbs
Gobbler topping:
165g plain flour
1 tbsp baking powder
90g butter, cut into pieces
50g finely grated Cheddar cheese
1 medium egg
2 tbsp Soured Cream, Double Cream or Natural Yogurt
100ml Milk
Chopped herbs
Salt
Method
To make the gobbler topping, sift the flour, baking powder and 1/2 tsp salt into a bowl. Add the butter and rub in until it resembles breadcrumbs.
Stir in the herbs and the grated cheese.
Break the egg into a measuring jug and makeup to 180ml with the milk. Pour the egg and milk mixture into the breadcrumb mix and combine.
Meanwhile, add the cooked leftover turkey to a suitable pan and cover with the turkey stock.
Bring to the boil, then place into an earthenware dish.
Chop up your leftover vegetables and add some chopped herbs. Combine with the turkey in the earthenware dish. Preheat the oven to 180C.
Spoon the gobbler mixture on top of the turkey in dumpling sized balls. Bake for 35-40 minutes until golden brown and puffed up.
Serve with some warmed up leftover roasties!
Keen to learn more planet-friendly, zero waste ways of cooking? 
Sign up for our email newsletter for top tips on sustainable living, and be the first to hear about our campaigns for nature-friendly food and farming.