As industrial farming practices have spread across the British countryside, hedgerows have provided a sanctuary for many of our native species. In the past 70 years, more and more crops have been sprayed with pesticides. This shift to an industrialised farming system has directly impacted thousands of butterflies, bees, skylarks, corn buntings, ladybirds and grey partridges. But the hope was that hedgerows could provide them protection. 
Or so we thought.
With 1 in 10 species of Europe's wild bees facing extinction, the Government's Pollinator Strategy focused on increasing flower habitats next to fields in the hedgerows and buffer strips. However, research shows that hedgerow flowers may be laden with harmful pesticides and are no longer provide a safe haven for our pollinators.
Hedgerows have been a shelter for wildlife for thousands of years. Pioneered by Bronze Age farmers, hedge planting was embraced by the Romans and steadily increased until the mid-18th century. After WW2, the Government oversaw a dramatic reduction in the number of integral hedges. In some cases, 50% of hedgerows were destroyed, to make space for larger vehicles and the mass mechanisation of post-war farming. After half a century of turbulence, the number of hedgerows has fallen to 450,000 kilometres in the UK.
Why are hedgerows so important?
At this time of year, hedgerows are bustling with activity, with everything from the scurrying bank vole to the harvest mouse, foraging bats to roosting birds. Biologically diverse, hedgerows are filled with all manner of wildlife, whether it is the instantly recognisable elderflower, with its elegant white flowers, or the thorny bramble, with its autumnal berries and abundant nectar.
Beyond the benefits they bring to wildlife, hedgerows are also key to preventing soil erosion by creating a natural barrier that prevents run-off from fields. The diverse range of plant life contained within hedges can even help combat climate change by storing carbon in vegetation and as soil organic matter.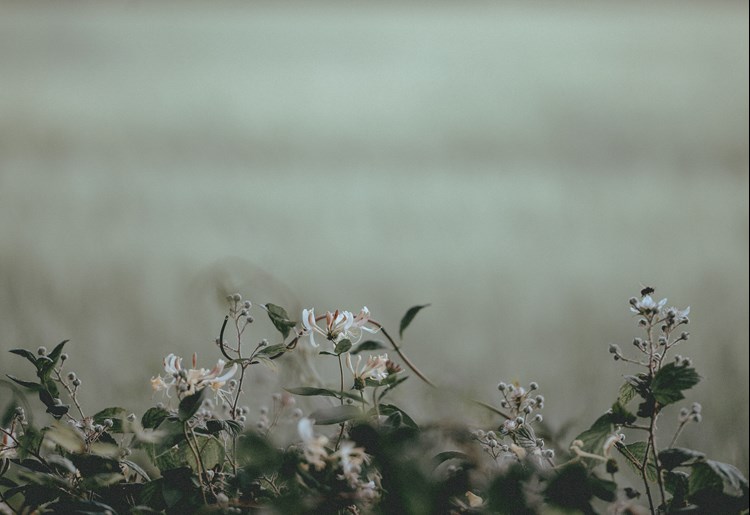 However, the ability of these natural borders to protect our species is under threat…
Scientists at the University of Sussex reported pollinators (such as honeybees)  consuming pollen from neonicotinoid-treated crops, or from nearby wildflowers, will ingest a cocktail of fungicides and insecticides. Such chemicals have recently been found to cause decline in pollinator populations.
That said, contamination from pesticides is not the only threat to our precious hedgerows and the teeming life found within them.
Nitrogen fertilizer is having an increasingly distressing effect on our soil, wildlife and hedgerows. Research by the University of Illinois indicates that in certain circumstances the use of nitrogen can cause the loss of soil organic matter. Any loss of soil organic matter is worrying, especially when the whole ecosystem relies on nutrients in the soil.
It is not only soil organic matter that nitrogen fertiliser is affecting. When nitrogen enters the soil, fields and hedgerows can become increasingly unsuitable for our native plant life and can have a harmful effect on some native wildflower species and the broader ecosystem. PlantLife's report, published in March, notes that two thirds of our indigenous wild flowers, such as orchids and harebells, are suffering from the growing deposit of nitrogen – from fertilisers as well as from livestock, power stations and vehicles. Likewise, species that rely on wild flowers such as pollinators, birds and insects, are seeing their future threatened.
But there is hope…
More and more farmers are working proactively to protect their hedgerows, and in some cases, expanding them. An example of this can be seen in the work done by Norfolk organic veg farmer, Joe Rolfe, who has created "beetle banks" – strips of wild plants that house beneficial insects. The idea behind the beetle banks is to use them as housing for natural predator insects that can be used as pest control for nearby crops. Through innovations like these, farmers are leading the fight to add diversity to our land beyond our ancient collection of hedgerows.
We want the Government to protect our hedgerows and the wildlife that inhabits them. That's why we're highlighting the need to reduce the use of agrochemicals including nitrogen fertiliser, calling for a ban on neonicotinoids, and campaigning for stronger support for organic farming.
By reducing the use of pesticides we can once again turn our hedgerows back into a haven for our native wildlife. Research suggests that if all UK farming were to organic, pesticide use would drop by 98%1. Quite simply, by choosing to support organic farming you are choosing a farming system that helps reduce the disruption of our environment by working with nature.
How can I take action?
Want to make this change happen? We need your help. Join the Soil Association today to shape a UK food and farming system fit for our future.
If you'd like to know more of our campaign priorities, or you would like to stay up to date with other food and farming policy, you can visit our Food and Farming Policy Hub.
References
1 Soil Association commissioned research.  Jones, P., Crane, R., & Centre for Agricultural Strategy University of Reading. (2009). England and Wales under organic agriculture: how much food could be produced? CAS Report 18.