Zero-Waste Series: Adorning The Home
In our last installment of our 'Zero-waste Christmas' series, we have spoken to zero-waste blogger and Soil Association ambassador, Kate Arnell, to share her tips on how to have a more conscious and sustainable Christmas...
A Zero Waste Christmas is the perfect time to reconnect with nature! Quit the tinsel and cheap plastic ornaments (donate to your local charity shop!) and look for long lasting, reusable alternatives that are better for the environment and ourselves.
Growing up, my mother would decorate hanging pictures with sprigs of holly and my Dad would hang mistletoe above our living room doorway and a wreath would welcome guests at the front door. For me, Christmas is all about bringing the outside, in!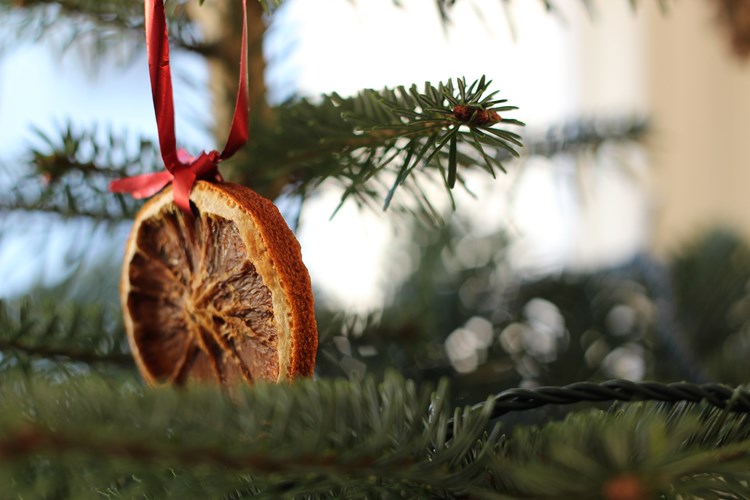 I have swapped baubles and tinsel for dried orange slices, pine cones, cinnamon sticks tied with re-purposed ribbon or twine and some stars made from salt dough. I also found one or two hand made decorations online, made from wool and organic cotton.
Shopping second-hand for ornaments is a great way to save on resources (and money!) and you can simply donate them back once Christmas is over. Look for ones made from glass, wood or metal instead of plastic, as they will likely last longer and can be recycled time and again.
And there are lots of Christmas wreath making workshops all over the country!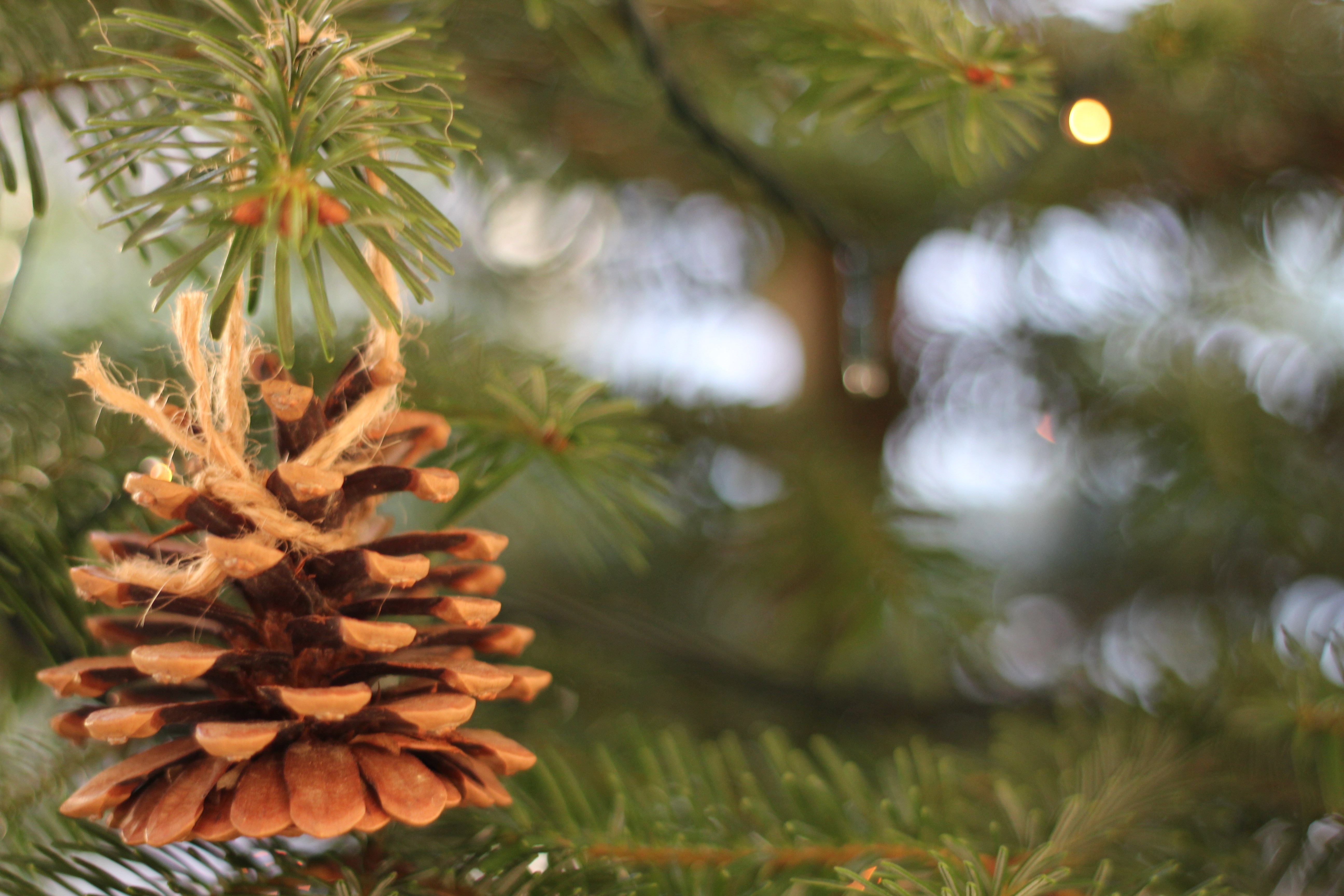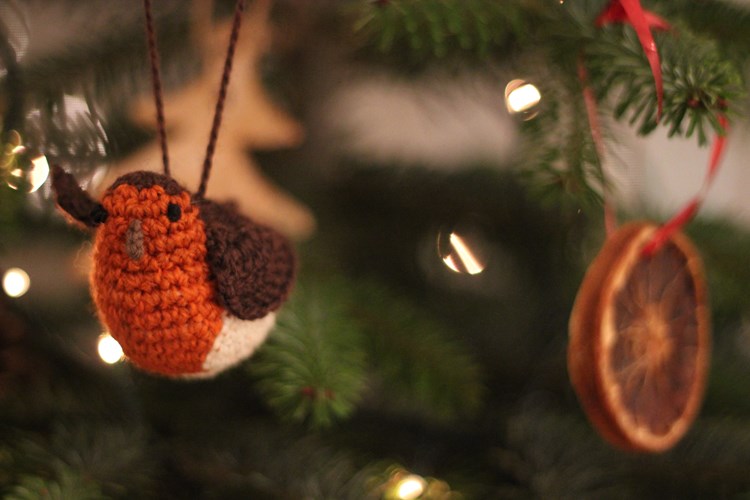 If you're buying flowers, ask for them without plastic packaging. A friend of mine even takes a reusable glass jar to her florist to put them straight in!
Choose LED lights as they use a fraction of the energy compared to regular fairy lights and they don't overheat. On the topic of energy, we also switched to a green energy supplier 3 years ago, so I feel happy about having a few cosy lamps on and of course, our festive fairy lights!
If you want to see how I decorated our Christmas tree, then you can watch it all right here in this YouTube video I made.