Zero-Waste Series: Gift Wrapping
In the second installment of our 'Zero-waste Christmas' series, we have spoken to zero-waste blogger and Soil Association ambassador, Kate Arnell, to share her tips on how to have a more conscious and sustainable Christmas...
A Zero Waste Christmas might sound impossible, but with a few simple swaps, we can dramatically reduce the amount we throw "away".
Once we've chosen our gifts (thoughtfully - see previous post for zero waste gift inspiration!), it's time to think about alternatives to gift wrap that are zero waste and take the pressure off our planet!
The amount of wrapping paper used and then discarded for gifts in the UK at Christmas is enough to wrap around the equator 9 times. That's 9 times too many in my opinion. Let's change that!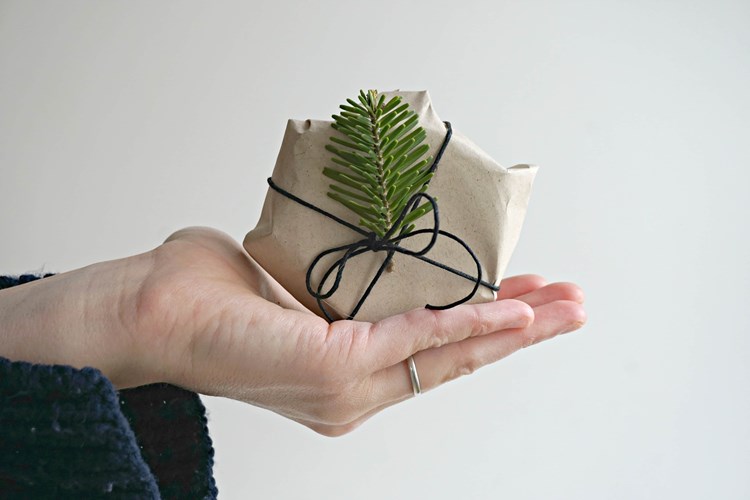 1. The 'from behind the back reveal'! Oooooooh! It's cute and completely waste free. Ta-dah!
2. Reusable gift wrap - or simply upcycle a piece of cloth you already own. If you want to be extra generous and potentially help someone on their way to being more zero waste, then a reusable organic cotton cloth bag used as gift wrap is the way to go. If you're stuck for inspiration, take a look at the Soil Association's pinterest!
3. Newspapers or magazines can be reused, just make sure you choose the headline carefully. My mum wrapped my gift in newspaper once and the headline read: "I'd rather have £250 than spend Christmas with the family".
Some simple swaps to a gift wrapping kit can make a pretty hefty difference when it comes to waste too. Swap plastic sticky tape for twine or  recyclable brown paper tape. I use foliage I've picked to add a festive touch.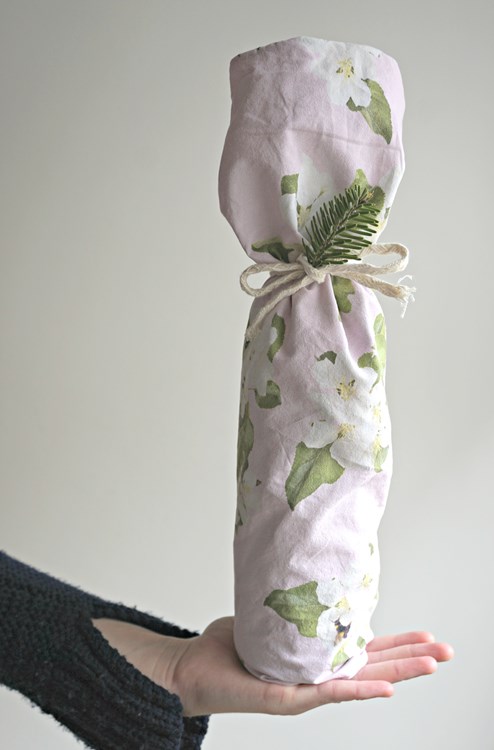 I personally don't send cards, but if you can't resist, then choose cards that are made from 100% recycled content, easily recyclable (no glitter, foil or sticky foam bits) and sold without plastic wrapped around them. Sending electronic cards is a handy, low-waste alternative. DIY christmas cards, made using foliage or from previously saved cards is also cute.