When is a treat not a treat?
"You're getting served a sneezer," my husband told me, as our waitress trudged off to the kitchen a third time. This time, I'd asked where the meat comes from.
Before that, I'd asked if we could order different sized portions for my 18-month-old, and before that, well… I had asked a lot of questions.
I was doing a secret diner visit for the Soil Association's Out to Lunch campaign - improving children's food in popular UK restaurants and visitor attractions. The campaign is putting pressure on "family-friendly" places across the country to cook fresh meals, use quality ingredients and make good food the easy choice.
But when is a treat a treat and when is it not? Sometimes my kids just want chicken nuggets and chips and no amount of trying to persuade them to choose something else will work. I feed them healthy stuff at home most of the time so if we're eating out, should I feel bad about what they're choosing?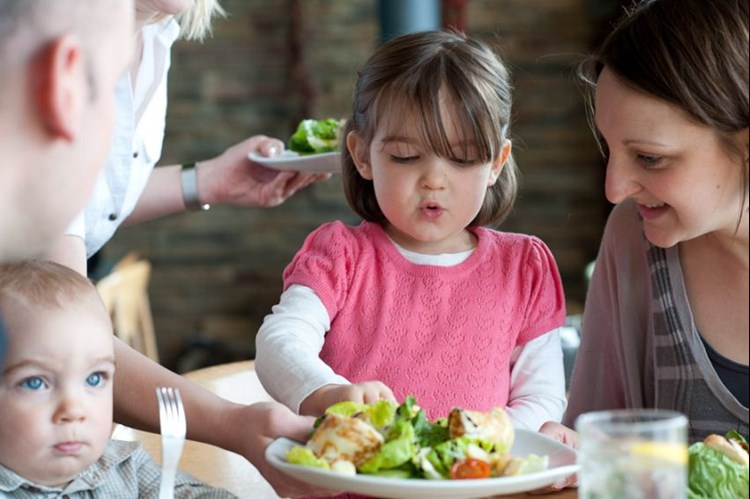 It comes down to choice - and at the moment, parents and kids don't have one. The 2018 Out to Lunch league table has revealed the UK's most popular visitor attractions are using promotional deals to push unhealthy junk food on families, uncovered unhealthy pre-packed lunchboxes, dodgy ingredients and a lack of vegetables and many are serving over-sized children's puddings loaded with sugar.
Venues are ranked in a league table and there is no correlation between meal price and league table position. Children's meals at the top five attractions are, on average, 5p cheaper than children's meals at the bottom five.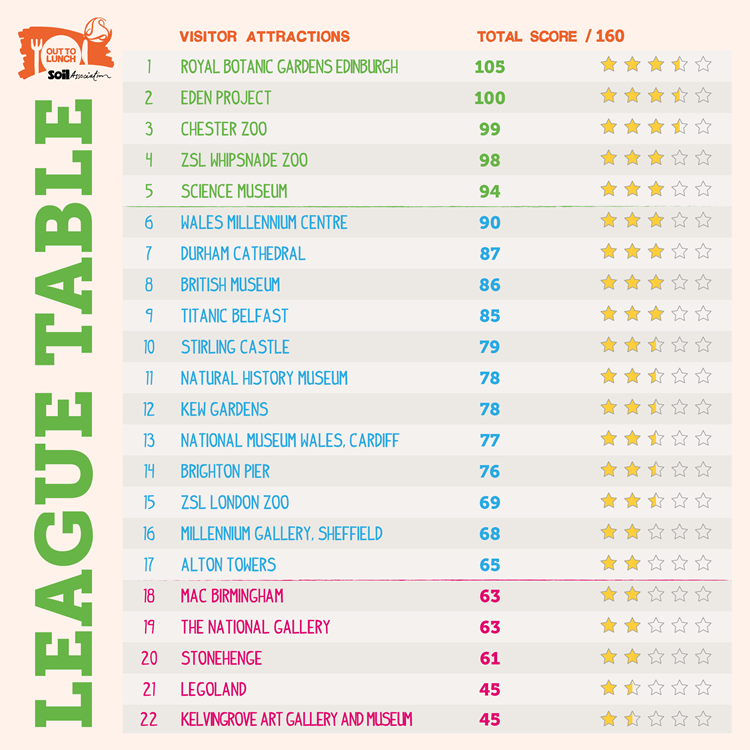 At Legoland, families are lured in with an 'all inclusive' entrance ticket that offers children unlimited fizzy drinks throughout the day and lunch at one of two restaurants.
But while both restaurants offer adults balanced meal options inclusive of veg, neither offers any veg on the children's menu. Junk food is vigorously marketed throughout the site, with Coca-Cola signage at knee height, where children can easily see it.
Although I don't worry about a plate of chips here and there, the thought of my two young kids careering around fuelled up on free coke isn't appealing. 
Is this ethical? At a time when childhood obesity and dietary-ill health are on the rise, with a record number of children being classed as 'severely overweight', shouldn't attractions be making the healthy choice the easy choice, instead of denying families a healthy option?
Eating out is a treat, but does that mean it has to be unhealthy?
Other attractions are showing that treat food can be healthy and delicious. At Chester Zoo and Whipsnade Zoo, children are offered freshly prepared meals, lunchboxes include veg and fruit options, and ingredients are sourced locally. At the Science Museum in London, children are treated like young adults, with grown-up ingredients and flavours used on an all veggie-menu.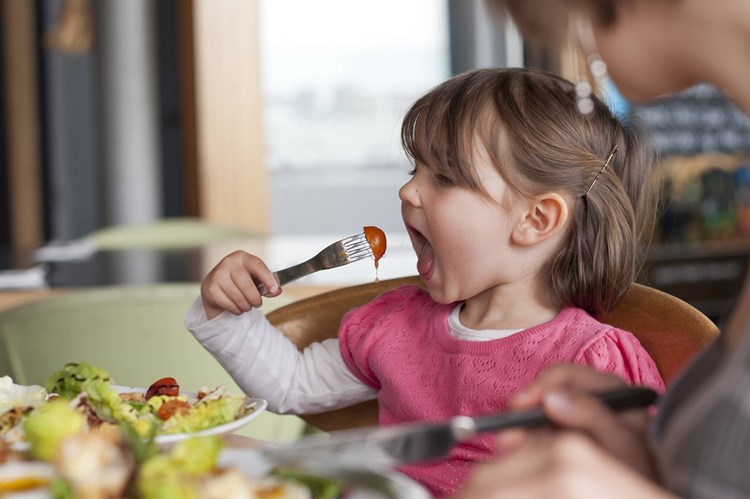 And popular attractions have an important role to play. The iconic venues that children and families will be visiting this half term have the power to promote a healthier image of 'treat food', but it's a role that many are failing to fulfil.
Parents around the country are now calling for change, saying they want to see freshly prepared meals, and for the healthy choice to be the easy choice.
During my secret diner experience, I felt a bit uncomfortable about asking a lot of questions about food on the menu. I was making the staff work harder and bothering the chefs when they're busy – but actually, shouldn't information about food you're paying to eat be readily available? Shouldn't all the staff know where the food comes from?  And how hard is it to include some peas or sweetcorn with every meal? Having a treat meal out doesn't mean you can't also get your vitamins.
I don't usually ask these kinds of questions when I go out with my family… sometimes all I can focus on is getting my kids to sit down and colour something in! And sometimes only chicken nuggets will do for them. But I'd certainly feel better about it if there was some appetizing veg on the side or even better, a fun and attractive healthy option that looks so good my kids want to choose it.
What do you think of children's food on days out with the kids? Join the conversation at #OutToLunchUK