Transforming the way we eat

Transforming the way we eat
We work to make good food the easy choice for everyone, whoever and wherever they are.
We want a healthy, thriving population; buying, growing, cooking and eating good food. Together we can transform the way we eat and put good food on the menu, in the curriculum, and in all the places people live their daily lives.
Become a Member

With your help, we can deliver our commitments to providing healthy sustainable diets for all by 2030.
What does 'good food' mean...?
A healthy and sustainable diet: LESS processed food high in fat/salt/sugar, less but better quality meat, and MORE fruit and vegetables, whole grains and sustainable fish.


Quality food you can trust: More fresh, local, seasonal, sustainable food, with low climate impact and high welfare standards.


Eating together: More opportunities for social contact through food, building families, tackling loneliness, and bringing communities together.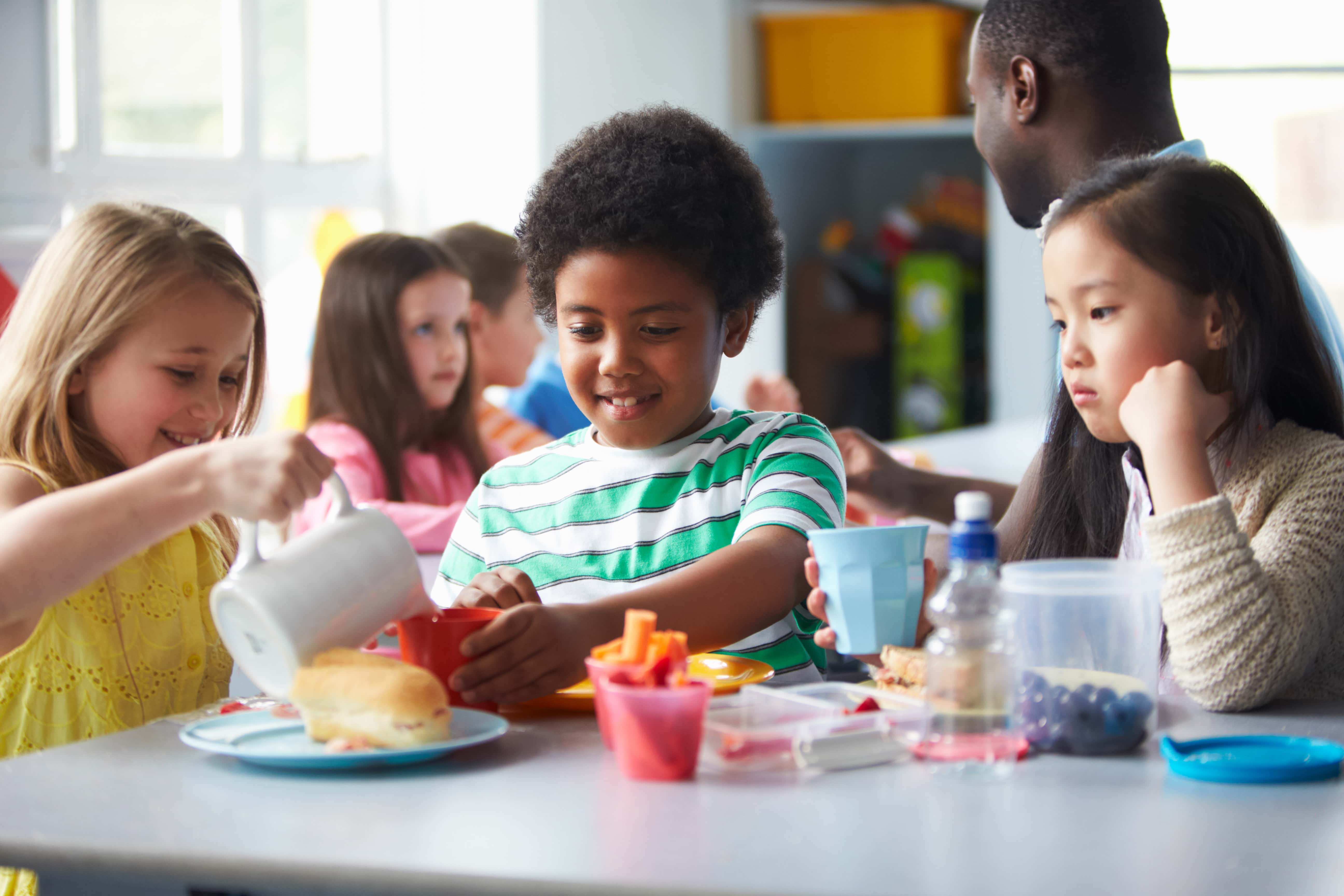 About our Food For Life programme
Illnesses caused by a poor diet are one of the biggest public health challenges of our time. More children than ever are overweight or obese – left unchecked, obesity and diabetes threaten to bankrupt the NHS.

Soil Association's Food for Life is making good food the easy choice for everyone – making healthy, tasty and sustainable meals the norm, reconnecting people with where their food comes from by teaching them how it's grown and cooked, and championing the importance of well-sourced ingredients.
We bring schools, nurseries, hospitals, caterers, care homes, and their surrounding communities together through food, engaging children, parents, staff, patients and visitors, caterers, carers and the wider community to create a powerful voice for long-term change.
What we do – and how you can be part of it:
We work with Schools and Early Years settings to ensure that all children eat, cook and grow good food and leave with a healthy, happy relationship with food.
Hospitals

Our Hospitals team work in partnership with NHS Trusts to promote health and sustainability as well as improving the food experience of patients, staff and visitors.
Public places

A Food for Life Served Here award means that good food is the norm in public places. Caterers serve local, fresh and honest food.
Host a Food for Life Get Together

The Food for Life Get Togethers programme uses good food to bring people of different ages together through growing, cooking and eating.
Look for the logo

It's easier than you think to choose good food. Here are all the ways that you can buy organic and support your local organic farmer

Find out more
In this section...
We have commissioned Food for Life across both Early Years and School settings in Leicestershire as it is at the heart of our long-term strategic plans to introduce sustainable and positive behavioural change around food and nutrition

Mark Braham

Senior Public Health Manager, Leicestershire County Council