Nitrogen risks to nature
Plants need nitrogen to grow, but in excess it can threaten wildlife habitats and ecological functions.
Global biodiversity assessments show excess nitrogen in the air and water is one of the most significant biodiversity threats. The effects of nitrogen pollution on UK meadow and woodland habitats are significant.
Intensive farming is a primary source of nitrogen pollution, notably from synthetic fertiliser use and intensive livestock manures. Ensuring that food production works with nature must be the priority for future farming systems and many farmers are working hard to prove that an alternative is possible.
Nitrogen and meadows: Where have all the flowers gone?
Almost three-quarters of land in the UK is farmed, so making sure there is space for nature on farms is essential.
Wildflower meadows provide a habitat for many farmland animals. They are low-nitrogen ecosystems that have evolved over centuries; farmers traditionally used them as part of a mixed farm system for grazing and hay cutting.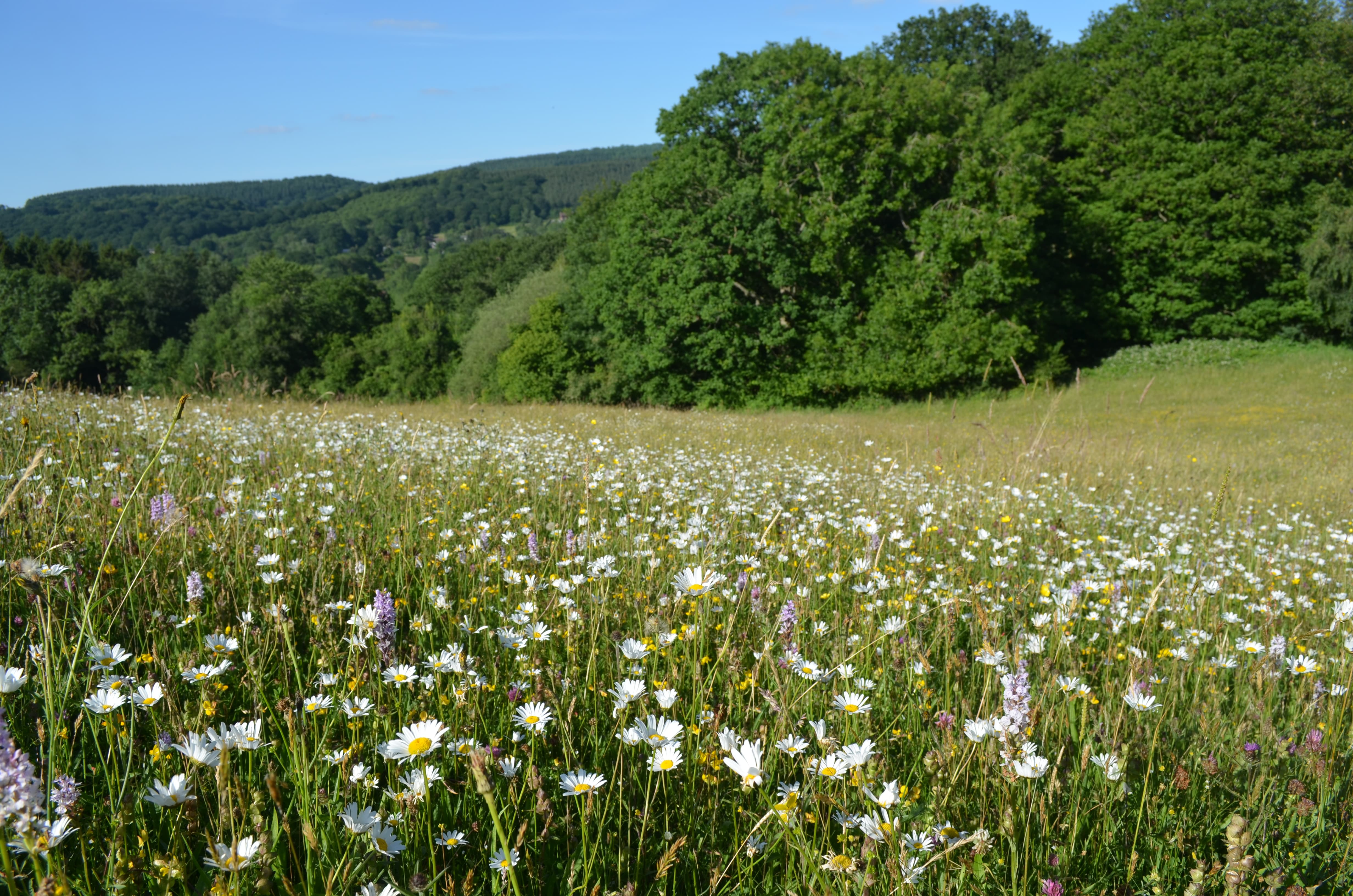 However, pressure to increase food production to feed a growing population has led to intensification of farming practices on some farms. This is often coupled with increased use of synthetic nitrogen fertiliser.
The excessive use of nitrogen fertilisers creates the luminous green pastures to which we have become accustomed in the landscape. Though they are productive and look healthy, the downside is that they are wildlife deserts.
Most plants, including many wildflowers, cannot tolerate synthetic fertilisers or high levels of nitrogen pollution. As such, intensification of farming has eliminated 97% of wildflower meadows since the 1940s.
Rich, diverse species are outcompeted as nitrogen-tolerant species grow and overshadow more sensitive wild plants and fungi, and many more species are threatened as the soil life, insects, birds and mammals that depend on these unique habitats to survive are depleted.
Restoring these meadows to be spaces for food production, where nature can also thrive is a huge opportunity for the future of farming.
Ancient woodlands under threat
The intensification of farming has also come with the tendency to geographically cluster intensive livestock units.
In these areas, large volumes of manure and slurry are created, which form ammonia when they are broken down by bacteria. Ammonia emissions like these deposit on nearby trees in what is called 'nitrogen deposition'.
Ancient woodland species have developed over hundreds of years with very low levels of nitrogen, and they cannot tolerate high levels of it. Nitrogen pollution is one of the greatest threats to ancient woodland in the UK, and presents a significant threat to nature in many rural areas.
Ancient woodlands like Coed y Gopa in North Wales are living proof of the overload of nitrogen deposition on irreplaceable habitats. Lichens are delicate organisms that decorate trees in ancient woodlands, they act like ecological warning lights for habitat health, and are badly impacted by high ammonia deposition levels.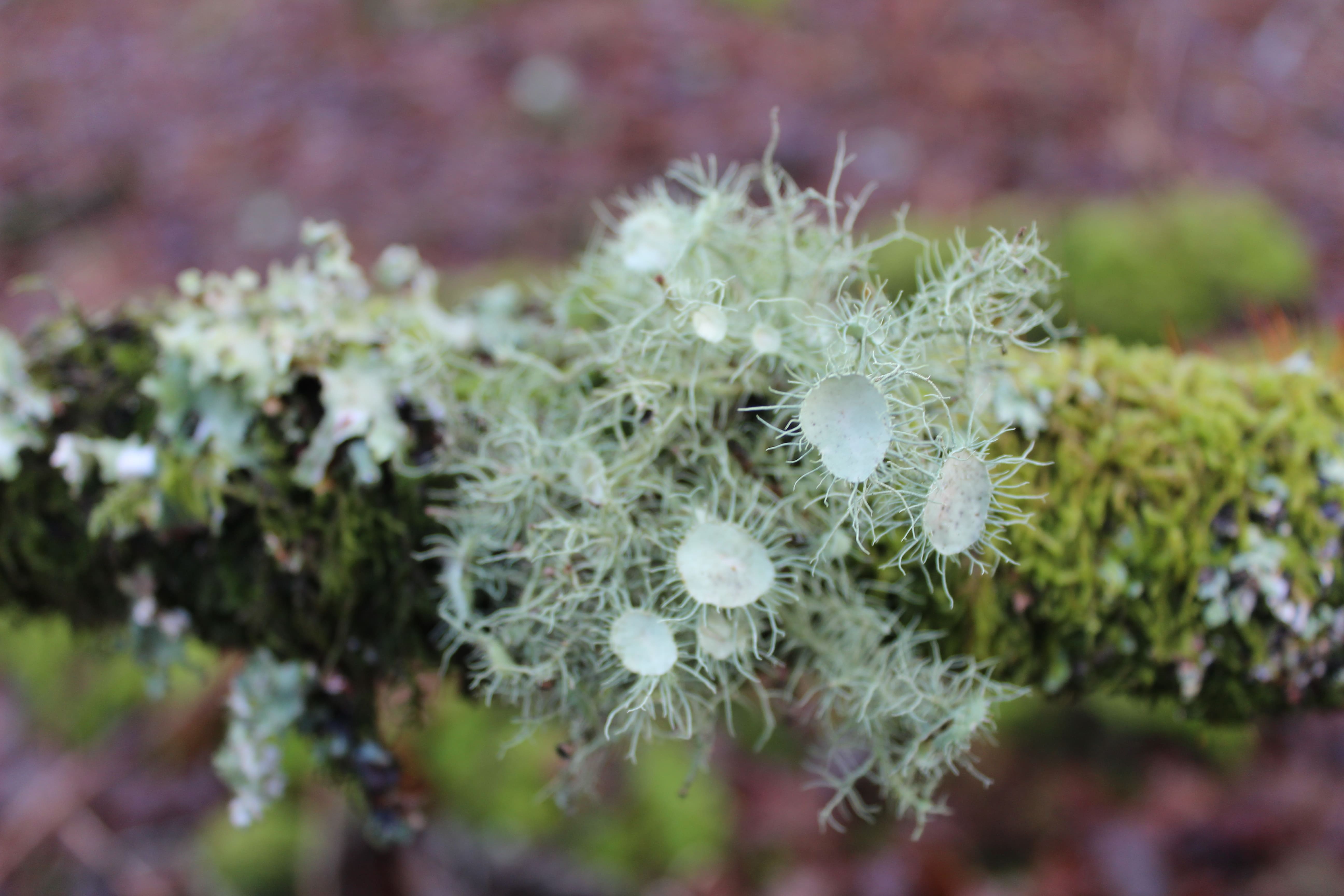 In Coed y Gopa many of these lichens are no longer present, instead nitrogen-tolerant plant species like green-algae dominate.
With ancient woodland covering just 2.4% of the UK, it is vital that we protect what remains of this precious and vulnerable habitat from the impacts of nitrogen pollution.
How can we farm with nature in mind? 
Protecting ancient woodland and bringing wildlife meadows back into the farmed environment should be central to government priorities in nature recovery plans.
These ecosystems are not being destroyed in an obviously dramatic way – not bulldozed or paved over – they are instead slowly impacted by increasingly intensified farming practices. Most of the UK's protected habitats, such as marshes, bogs, meadows and woods are at critical levels of nitrogen pollution, despite rarely having nitrogen applied. Farm practices in the surrounding area are having a negative impact on neighbouring wild spaces through nitrogen deposition via air or water.                         
But there are other ways. Many farmers are leading the way to ensure they can share their land with wildlife.
A diverse farmed landscape that doesn't rely on high-input fertiliser regimes, or high-output meat and dairy production will give so much more space for nature to thrive. We know this can be achieved on a European scale, and we will continue to call for policies that support the transition to nature-friendly agroecological farming. 
Find out more about the impacts of nitrogen pollution, and what we can do to fix the nitrogen challenge.
Donate to help fix the nitrogen problem

With the support of our members, our policy team is working hard to influence government on the issue of nitrogen pollution and create a better future for climate, nature and health.
Image credits: 
Banner: 

Phillip Formby / WTML
First image:

 

Joe Costley / Plantlife
Second image:

 

Alastair Hotchkiss / WTML
In this section...
Related