What is chlorinated chicken?

What is chlorinated chicken?
There are worries that the UK will be pressured into accepting chlorinated chicken as part of a UK-US trade deal.
But what is chlorinated chicken? And why is it seen as a problem?
Chlorinated chicken is poultry meat that has been washed with chlorine.
After slaughter, the chickens are rinsed with an antimicrobial chlorine wash to protect consumers from food-borne diseases.
This is done to treat high levels of bacteria, a symptom of poor hygiene and low animal welfare conditions not allowed in UK farming.
The practice of chlorine washing chicken is banned in the UK, but it is common practice in the US poultry industry.
Discover everything you need to know about chlorinated chicken below.
This is not the only risk from a UK - US trade deal

We think there are at least 9 more threats to public health, food and farming.

Read about them today
What is the approach to chlorine washing in the UK?
Rather than chlorine washing, UK producers use a "farm to fork" approach.
This approach requires sanitary practices to be used all along the production chain to ensure that food sold to consumers is safe.
The higher hygiene and animal welfare standards used when following this approach work to help combat the spread of bacteria, meaning chlorine washes are not necessary.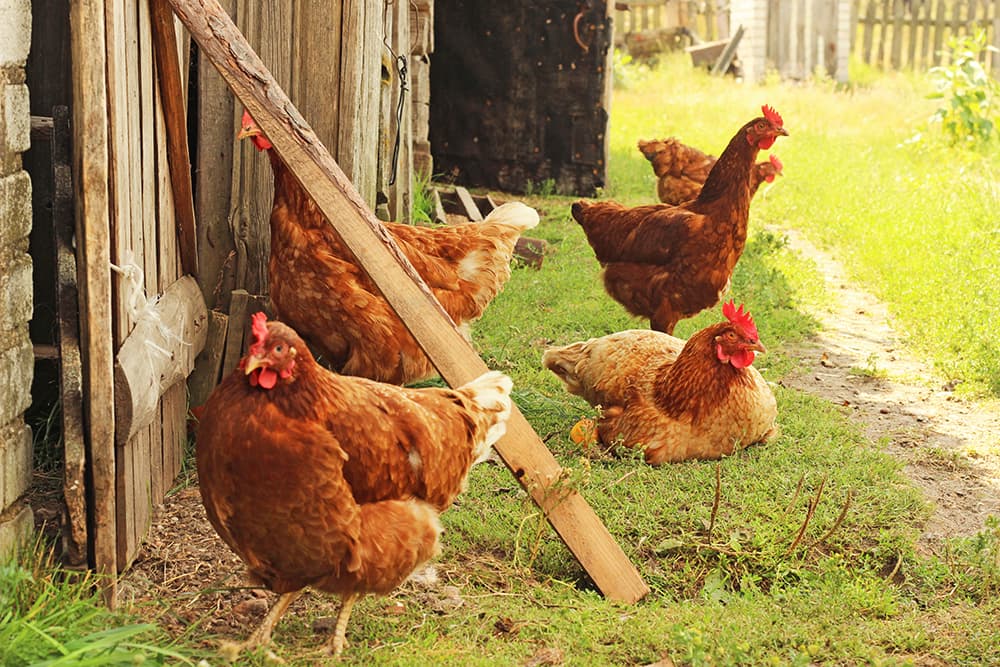 Concerns with chlorinated chicken
The European Union (EU) banned chlorine washing chicken in 1997 over food safety concerns.
The consumption of chlorine itself is not an issue. In fact, the European Food Safety Authority said exposure to chlorine residues is of "no safety concern".
European businesses commonly use it to wash salad.
This is a common argument around chlorine, but it misses the point.
There are two other concerns with the practice…
1. Is Chlorinated Chicken safe?
Research from Southampton University found that disease-causing bacteria like listeria and salmonella 'remain active' after chlorine washing. Chlorine washing just makes it impossible to detect the bacteria in the lab, giving the false impression that the bacteria have been killed when they haven't.
This means chlorine washed chicken could still carry salmonella and other bacteria, which is a clear human health risk. In fact, rates of food poisoning have been recorded several times higher in the US than the UK; however, considering this information is notoriously difficult to monitor, it is impossible to say with certainty.
2. Animal welfare
High levels of hygiene and animal welfare promote a healthy farm environment, eliminating the need to wash chicken with chlorine.
The practice shouldn't be necessary. Which raises the question - what lower standards in the production process does chlorine washing aim to patch over?
Keeping chickens in large flocks in dirty conditions makes it much more likely that bacteria will develop and spread.
On farms like this, chickens are often fed antibiotics as a preventative measure to stop infection and chlorine-washed after slaughter to kill bacteria.
However, this doesn't support a good quality of life for chickens and reliance on antibiotics in farming means these lifesaving drugs are less effective for humans.
Chlorine washing and routine use of antibiotics should not be seen as a way to compensate for cramped or dirty conditions on the farm or in the abattoir.
How do we prevent disease in British food?
Rather than using chemical washes, farms in the UK and EU must adhere to strict hygiene, sanitation and animal welfare standards across all stages of rearing and slaughter.
These standards help lessen the risk of the chickens developing infections in the first place.
Following these standards is a more robust and ethical way to ensure the chicken sold in our shops is safe.
Is Organic Chicken Chlorinated?
Soil Association organic standards go even further. Organic chickens are kept in smaller flocks and given access to large outdoor ranges. 
There's no routine use of antibiotics as all our certified farms focus on delivering the best animal welfare, helping stop the animals from getting ill, and allowing them more space to express their natural behaviours.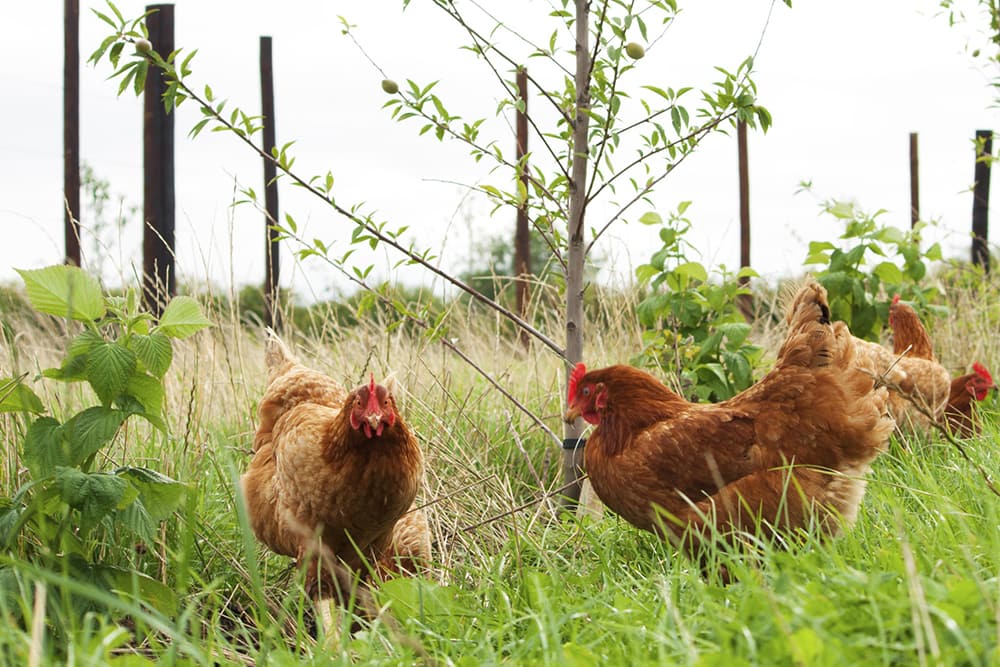 Trade deals: Ensuring food safety
Despite clear arguments against chlorinated chicken, the US government maintains the practice is safe. They are likely to continue to push the UK government to accept chlorinated chicken as part of a US-UK trade deal.
This must not happen.
If the UK were to accept imports of chlorinated chicken, we would be condoning the use of lower hygiene and farm animal welfare standards overseas.
While chlorine may wash away some harmful bacteria, it should not be a substitute for adequate hygiene and suitable conditions for farm animals throughout the production process. 
Keeping British food on the menu 
Chlorinated chicken imports would also wrestle for market share with UK farmers and producers. This would put pressure on them to lower their prices to compete against cheap, low-quality products. With the average price of a whole chicken at £2.70/ kg, we must ask ourselves why we need to drive this down further? Cheap chicken has hidden costs including contributing to antimicrobial resistance and low animal welfare.
And it's not just chlorinated chicken; there are other practices allowed in US food production that currently aren't permitted in UK food standards.
Our Soil Association organic standards will not change as the UK transitions out of the EU, but it is crucial that all trade deals do not allow harmful or unethical products onto British shelves so we can maintain the UK's high food standards.
With the support of our members, our policy team is working hard to influence the government on the issue of chlorinated chicken. All the risks US imports pose to food safety and British producers must be addressed before agreeing to a trade deal.
You can find out more about our other priorities for government here.
Donate to help influence government

Donate to the Soil Association today and together we will help shape food and farming policy and secure a sustainable future for our world.

Donate
In this section...
Related
We're calling for government to join the dots between climate, nature and health