Types of certification & services available
Thinking about beauty & wellbeing certification?
COSMOS: The international standard for organic cosmetics
Beauty is a global industry. The Soil Association recognises this, along with demand for clarity between certification bodies. As a result, we teamed up with four international partners to create COSMOS, a worldwide standard.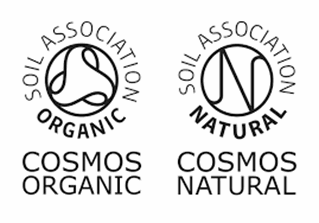 Since the 1st of January 2017, all newly certified products by each of the partners have to meet the COSMOS standards, which will eventually become the mainstream global standard for organic beauty & wellbeing.
The Soil Association Health & Beauty standard still exists for products that aren't classed as a 'cosmetic' i.e. cleaning products and candles. Find out more about this standard below. 
Types of certification we offer:
The below schemes are aimed at companies that supply materials to be used in COSMOS certified organic and/or natural cosmetic products.
In this section...
Wanting to go organic?
Become part of a growing organic movement
FAQ'S
Here you can read all of Beauty & Wellbeing FAQ. We cover: The difference between organic and natural certification, the process of certification along with queries about ingredients and labelling.
Find out more