The Application Process
The Application Process
We're here to ensure the application and conversion process is as smooth as possible for you—from completing your application form to receiving your organic certificate.
The first step is to get in touch with our friendly team – we can answer questions about the application and conversion process. When you're ready to apply and have submitted your application form and payment your conversion period can start. We will assign you a personal certification officer and arrange an application visit, after which you will receive your first certificate.
You will receive continued support throughout your conversion period, including an annual inspection. Once your conversion period is complete, we will issue your organic certificate and you can start selling and marketing your products as organic.
We have outlined the step-by-step application process below but please get in touch with our expert producer certification team if you have any questions.
If you are ready to apply, please download the application form, fee sheet and contract below or get in touch with the team.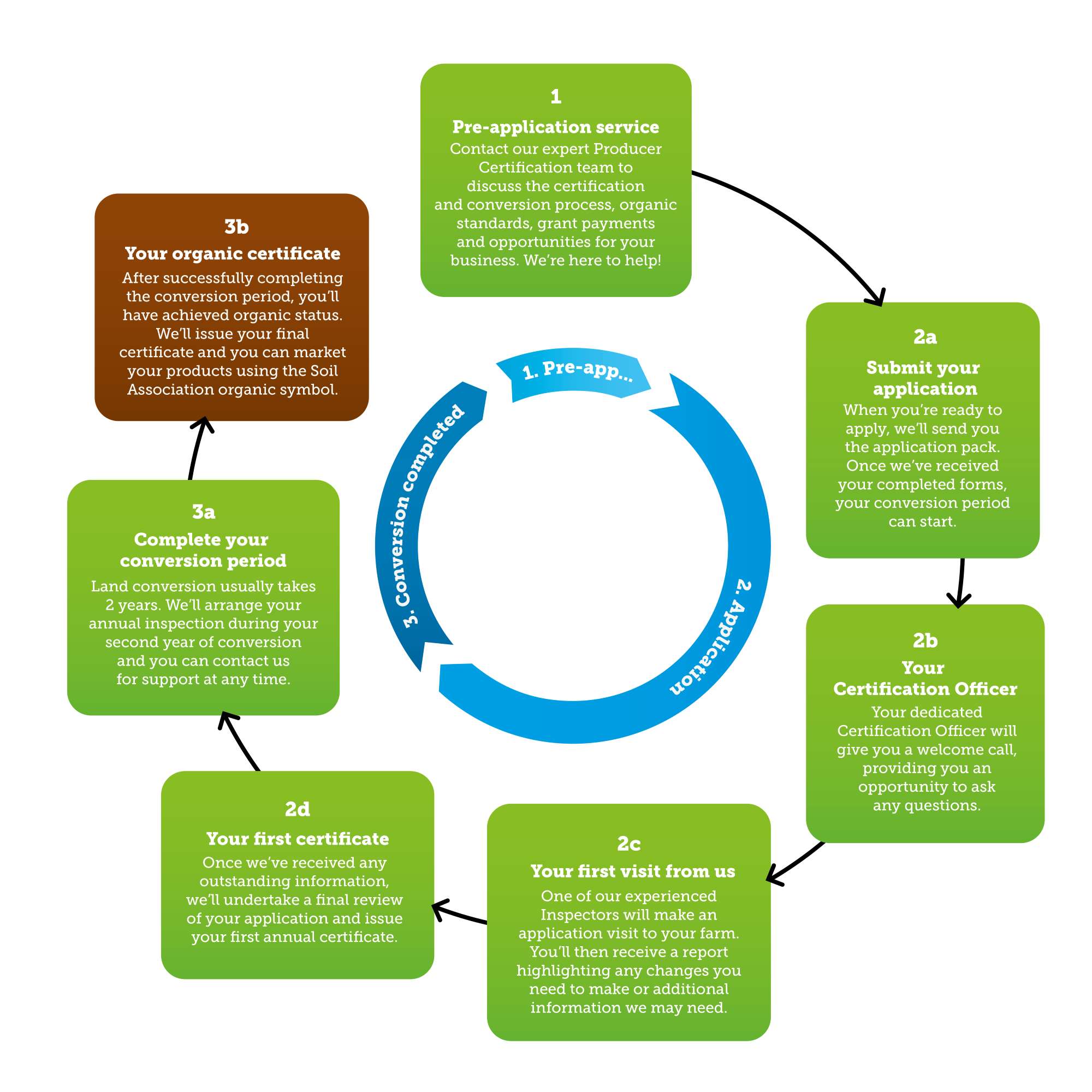 We will continue to inspect your business each year and you will benefit from ongoing support from your Certification Officer who is dedicated to looking after your license.
Get In Touch

If you have any questions about the application process or are ready to apply please contact us.

Get In Touch
In this section...
Speak to our team
For more information on organic certification, phone us on 0117 914 2412 or send us a message
Get In Touch