What is Organic Certification?

What is Organic Certification?
Thinking about organic certification for your business? 
As the UK's largest certification body and with over 70 years experience in organic farming, Soil Association Certification has a wealth of knowledge and expertise to offer to our licensees. The organic market is stronger than ever, and with the government voicing their commitment to protecting the environment and prioritising soil health, now is a great time to go organic.
We cater to any size of business, from large-scale arable to direct-sales horticulture, and we are offering some of the best deals to those entering conversion. Interested? Contact us to discuss how organic certification could work for your farm.
Do I need organic certification?
If you want your farm, or the products you make, store or sell, to be labelled organic you must hold a legal certificate of registration for that product from an organic certifier. Any product sold as 'organic' in the EU has to comply with a set of standards.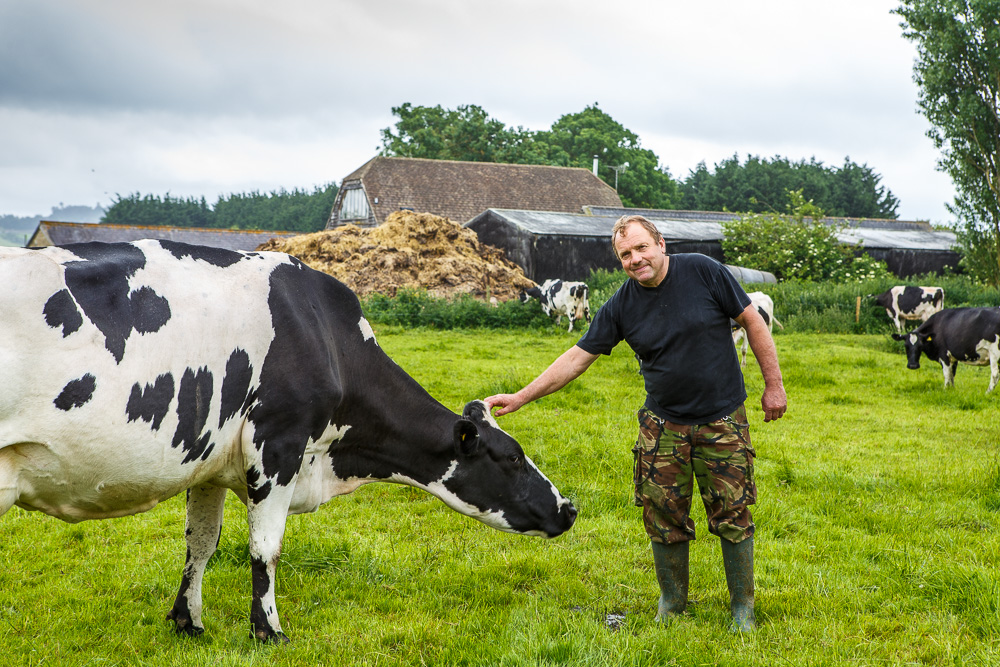 What do organic standards cover?
Organic standards look at all aspects of organic food production, manufacturing, storage and sales. They consider everything from packaging to animal welfare and wildlife conservation and ban unnecessary and harmful food additives in organic processed foods. 
What's involved?
You've decided that getting certified is a good move for your business. The next steps are applying for the scheme(s) that are right for you. For most of our schemes, it takes between 6 and 12 weeks to get certified.
Our expert certification team can help you with this every step of the way, to make the application process as quick and simple as possible. When you become certified, our team will inspect your farm, factory or business to make sure you comply with the standards. We'll then issue you with a license and once certified, you'll be able to take advantage of our exclusive business support package.
Get Started!

Find out everything you need to know about applying for organic certification.

Apply Now
Why Certify With Us?
Soil Association have over 70 years of experience in organic farming, and offer a comprehensive package of expert support for your business including: 
Practical and efficient support from a personal Certification Officer who understands your business and represents your sector. Access to our expert farming team and farm innovation programmes
Technical support from a dedicated team who are experts in organic, and your sector
Combined organic and farm assurance inspections
Regular technical communications, publications and reports
We help you sell organic. We are the only Certification Body that can provide exclusive access to new routes to market to sell your products. We hold relationships with all the major retailers and offer our licensees exclusive, free membership to our Food for Life Supplier Scheme allowing you to reach over 300 caterers serving over 10,000 sites.
Discounts for our ground-breaking farming programmes and access to exclusive training and learning opportunities. Be the first to hear about events, workshops and programmes such as Innovative Farmers.
Be part of our award-winning marketing campaigns, such as Organic September and the BOOM awards and benefit from our free marketing materials and PR support.
Have your voice heard as we campaign for farmers on policy across the UK and EU.
Combine your inspection with other schemes
We offer a range of additional services to help you save time, keep costs down and avoid duplication. Our additional services are offered in combination with your annual organic inspection and cover Farm Assurance (for beef, lamb, and crops. Dairy Farm Assurance can also be provided at the request of your milk purchaser), FEMAS (Feed Materials Assurance Scheme) and FAWL (Farm Assured Welsh Livestock).
To help you reach new and developing markets, we also offer Certification to international organic standards such as those in USA, Canada, China, Japan and Switzerland.
Find out more about the range of other schemes we certify to

 

We can offer combined inspections for these schemes.

We certify a range of international schemes

National Organic Programme (NOP)
For businesses exporting organic products to the USA
Canadian Organic Regulations (COR)
For business in the UK and abroad, exporting goods to Canada and North America   
Japanese Agricultural Standard (JAS)
Inspection services for companies exporting goods to Japan.
Bio Suisse Certification
Inspection services for companies wishing to obtain Bioswiss Certification

Chinese Organic Standard GB/T19630.1-2011 for organic products and production
Chinese Organic Standard GB/T 19630.2-2011 for organic processed products (Facilitation services for companies wishing to access the Chinese market.)

 
Farming Newsletter
Don't miss out on news, events & opportunities updates for organic farmers.
Get Signed Up