Organic September - Get Involved

Organic September - Get Involved
Get Involved in Organic September 2019
Together, we can make a world of difference.
Organic September 2019 arrives at a vital time for our community. Following a year of unprecedented environmental protest and ground-breaking research, there's never been a better moment to shout about the role organic agriculture has to play in the climate change debate, halting biodiversity loss and improving soil fertility. 
The UK's biggest campaign dedicated to growing the organic market
Acting as a springboard for a wider change, buying organic is the first step in a bigger movement towards sustainable living. We're asking our audiences to think of themselves as food citizens, actively participating in the organic movement - by growing, producing, eating and buying organic and campaigning for agricultural reform.
How Can You Get Involved?
The deadline for product submissions for our Communal Cooking Kit Competition was Tuesday 13 August - thanks to all who submitted products.
Soil Association licensees and organic retailers - complete the form below to register your interest in any other aspects of this year's campaign:
1. Download our Organic September visuals
Download our digital assets and share across your website & social media channels, to let people know that you're taking part in this year's campaign.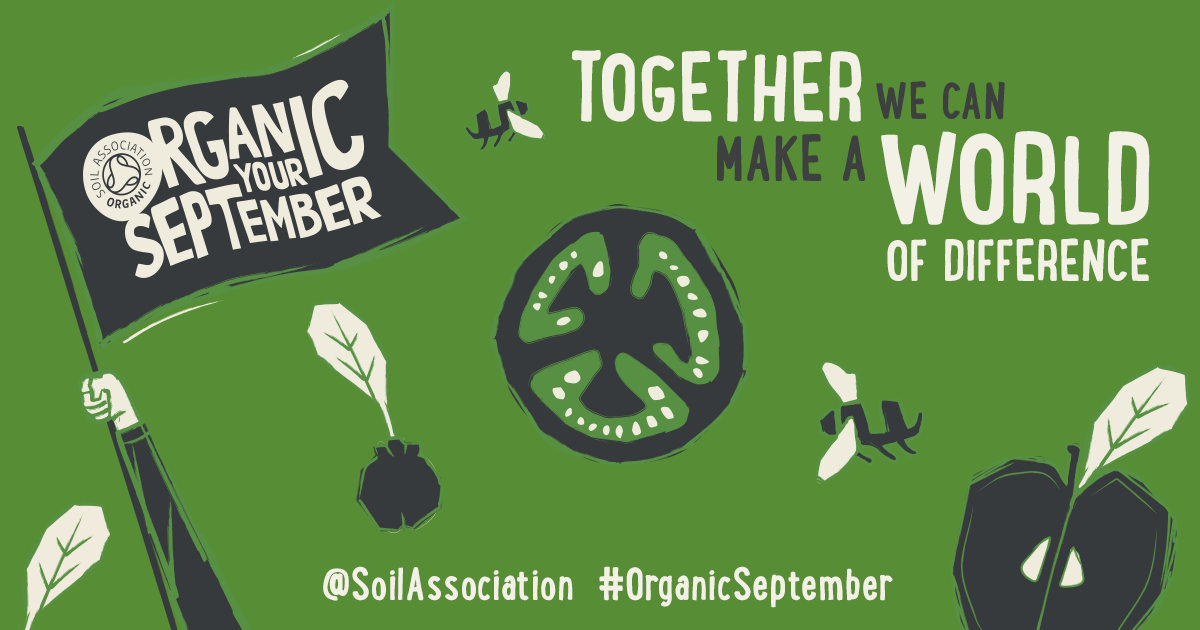 2. Tell your story in a photo
We're always looking to shine a light on the hardworking individuals that make up the organic movement. Whether you're out on your farm at the crack of dawn, an indie retailer setting up for Organic September Saturday or a brand getting stuck in with your local community, send us your images to help our audience peek behind the scenes of this inspiring community.
Min. 600px wide X 400px tall. File formats: jpg, gif, or png.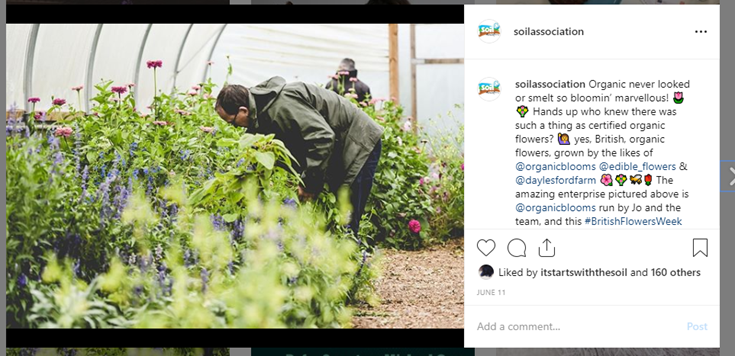 3. Submit a recipe
Submit a recipe for the recipes section of our website by following the instructions on the form below - we're looking for meals that showcase the fact that organic is food is everyday and easily accessible.
Download the Organic September Pack 

Our 'Get Involved' pack contains links to our digital toolkit, point of sale materials and simple ideas on how you can get involved with Organic September this year.

Download the toolkit
Sign Up to Indie News

Find out more about how to get involved as an independent retailer this September, and sign-up to our dedicated indie newsletter.
sign up to trade news

Register to receive our monthly email communications containing campaign callouts, messaging guides and more.