Organic September - Get Involved

Organic September 2021
Organic September is coming
Organic September 2021 is fast approaching, and we are once again collaborating with the Organic Trade Board and organic brands across the industry to join together with one message: Nature has the answer...and the answer is organic.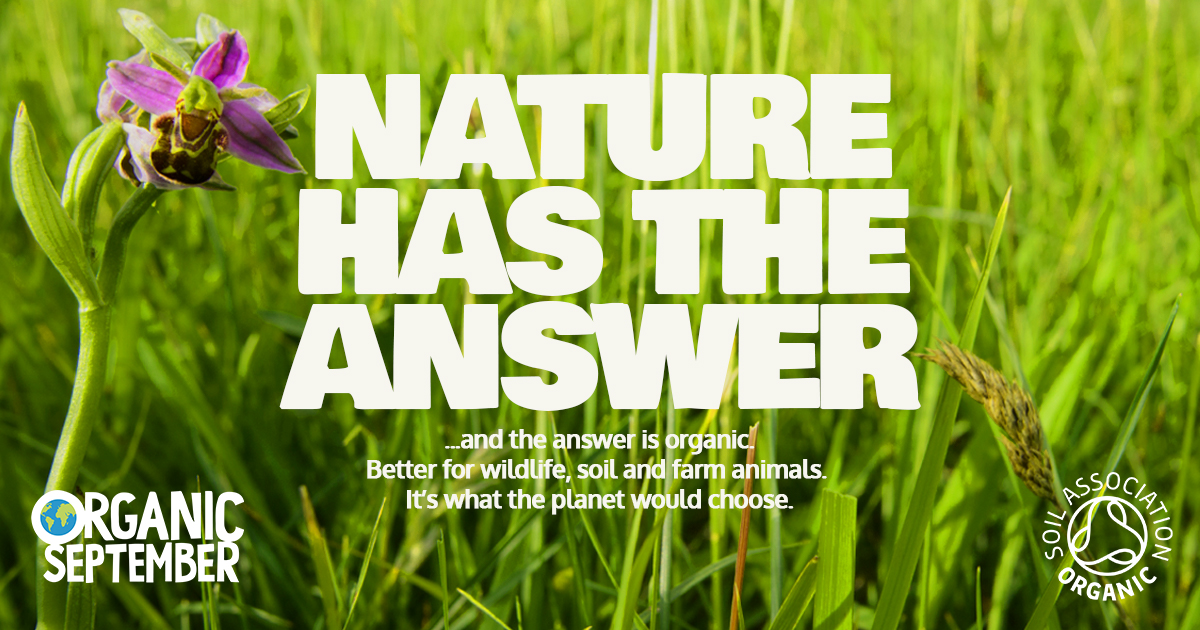 Organic September is a key moment for organic businesses to raise awareness of the benefits of organic and the incredible efforts organic brands, farms and business make to support nature and wildlife and protect the planet, and by being certified to the highest standards you can shout about the trust and integrity demonstrated by the SA organic symbol.
We will be providing a range of support to our clients ahead of Organic September including workshops, assets, templates, PR "how to" guides and lots more to enable you to make the most of the opportunity offered by Organic September, and hope you will join us in saying with one industry voice: Nature has the answer...and the answer is organic.
Webinar
On 26th May we hosted a webinar for Soil Association Certification clients to update them on the latest plans for this year's campaign. You can watch the webinar below: 
Organic September 2020
Organic September 2020 saw the organic industry unite for an incredibly successful campaign which, for the first time, included fashion & textiles and beauty & wellbeing as well as food & drink, demonstrating the power in unity. Watch the highlights from 2020 in the video: 
Support for Independent Retailers
Find out more about what's available for independent retailers including our FREE point of sale packs.
Find out more