Organic September - Get Involved

Organic September - Get Involved
Will you help make this Organic September our biggest yet? 
Be part of the UK's biggest campaign dedicated to growing the organic market.
Building on the success of last year's campaign where we reached 31 million through press and over 21 million through social media, this year we have exciting plans to make this our biggest Organic September ever and we need you to help us reach as many people as possible. We want consumers to understand what makes organic different to drive sales.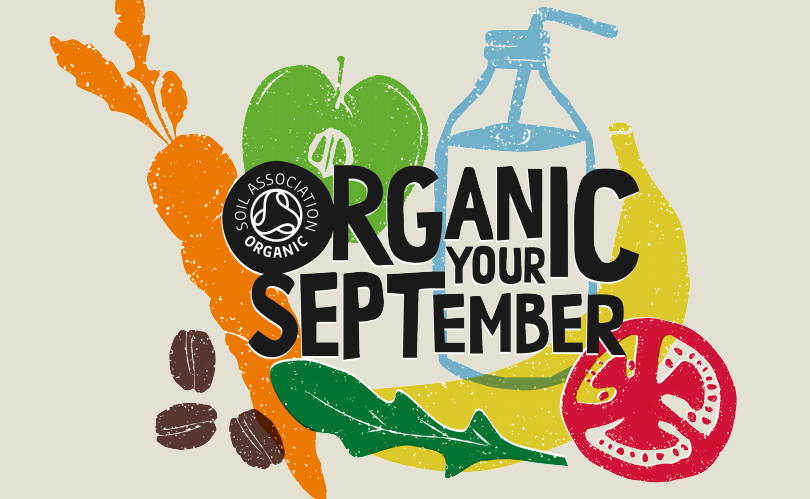 Why should you get involved? 
Create awareness of your brand and help tell the organic story.
Be part of an established annual national campaign with significant media reach.
Reach new customers - the organic market is growing– take advantage of the opportunities this presents for your brand. 
People will be looking for organic throughout September so make sure they can find you in store and online.
What will happen? 
Refreshed look & feel to keep the campaign fresh and front of mind for brands, consumers and retailers.
Targeted consumer digital and media campaign designed to increase awareness of organic and drive consumers online & instore to look for the logo and choose organic.
Digital hub on the Soil Association website with marketplace 'The Organic Collective' which will showcase the full range of organic products on offer and your listings and events.  Make sure your offers, promotions, and events are listed. 
User generated content & social media campaign focused on telling YOUR stories and asking consumers why they #ChooseOrganic 
Downloadable 'starter pack' filled with redeemable offers and promotions to drive sales. 
Launch video to seed content & engagement. 
Organic available at POS in independent retailers, multiples and via wholesalers to ensure organic is front and centre during September.
Organic September Saturday - a dedicated day of organic in the Independent retailers. 
FREE point of sale packs for retailers (order yours by emailing marketingsupport@soilassociation.org). 
Weekly email marketing campaign for consumers - share your offers, promos and content and where possible we'll include it in the weekly emails. 
Download the Campaign Brief

Find out more about what we've got planned and how you can get involved.

Download
Download the creative

Get the latest graphics, messaging and brand guidelines for this year's Organic September.
Share your recipes & content

If you've got a great recipe or story about your organisation, tell us! We'll share it with the press or on our website.
Make some noise about organic!
Our marketing team are dedicated to raising the profile of organic all year round - not just in September. Find out more about marketing and PR opportunities in the run up to September. 
Support for Independent Retailers
Find out more about what's available for independent retailers including our FREE point of sale packs.
Find out more
We love Penny Harrison's #BeeOrganic photo because it shows the heroic lengths bees will go to to reach flowers - even on cactus spines!
Follow us