Order Organic September Materials

Order Organic September Materials
Order your FREE Organic September point-of-sale pack.
This year's Organic September we are celebrating 50 years of organic certification, a momentous opportunity to celebrate the legacy and impact of all our organic brands, businesses, farms and retailers. We have reached into the archives and taken inspiration from an iconic "retro" style poster to inform this year's point-of-sale design. 
If you are an independent retailer, run a farm shop or an organic box scheme you can use the eye-catching materials to make the most of organic this September. 
Order by Friday 25th August for delivery in time for September.
Do you run an organic box scheme? 
You can choose a postcard-only pack below to distribute with your box scheme orders. 
What's in the free pack?
15* x postcards (*postcard-only pack contains 25 postcards)
2 x A3 posters
2 x A3 empty belly posters
5 x "staff pick" cards
Example POS pack contents: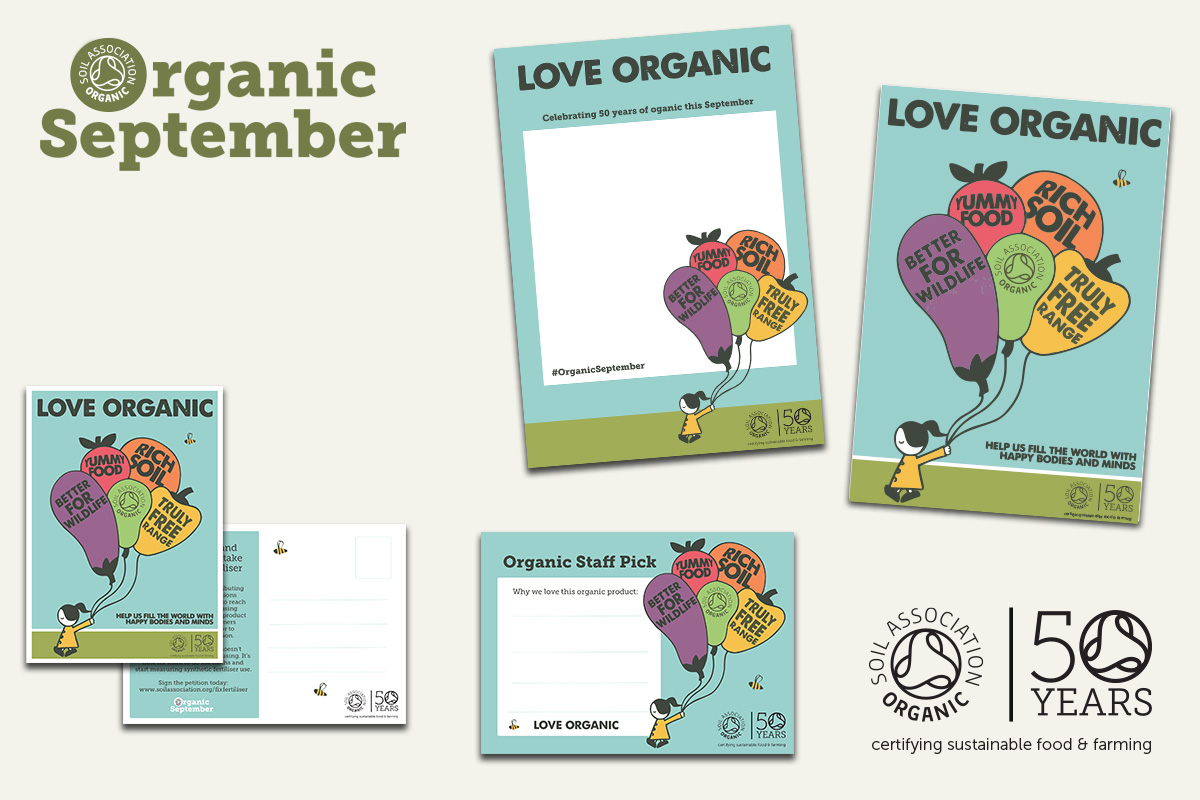 In this section...
List your shop
Ensure citizens can find your store during Organic September by listing it on our database of independent retailers.
List your shop now