Lawrence Mallinson - James White Drinks
James White Drinks started in 1989 and has been developing their range ever since - Lawrence Mallinson shares the story of his brand along with their goals, values and why they live organic.
Who are you?
Having qualified as a Chartered Accountant and worked as finance director of a major computer company, I moved into the food industry as one of the founding directors of New Covent Garden Soup in 1987.  I had no previous business experience of food and in those days found myself in an industry that understood quality purely in terms of food safety and nothing to do with taste and ingredient integrity. 
We had a completely different approach and fortunately the market was ready for this different approach. Things have changed for the better - and there are now lots of people in the food business who produce great quality food and drink and who care about where their ingredients come from and how they are grown.
How did James White get started?
I started James White Drinks in late 1989, initially producing single variety (Bramley, Cox and Russet) clear filtered apple juice as fine non-alcoholic alternatives to wine. We still make these delicious juices but over past 27 years have broadened the range to include organic fruit and vegetable juices, our organic beetroot juice range, Big Tom spicy tomato juice (for which we were granted a Royal Warrant in 2002), Thorncroft hedgerow inspired cordials and Great Uncle Cornelius classic English Refreshers.
Over the past 10 years our Beet It concentrated beetroot juice shots have been used by over 200 universities worldwide for both medical and sports performance research.  The benefits published to date include significant blood pressure reduction for hypertensives, boosts to physical stamina and enhanced reaction speeds.  Beet It is now well established as a legitimate performance enhancer in the elite sports world and increasingly as a natural control for high blood pressure.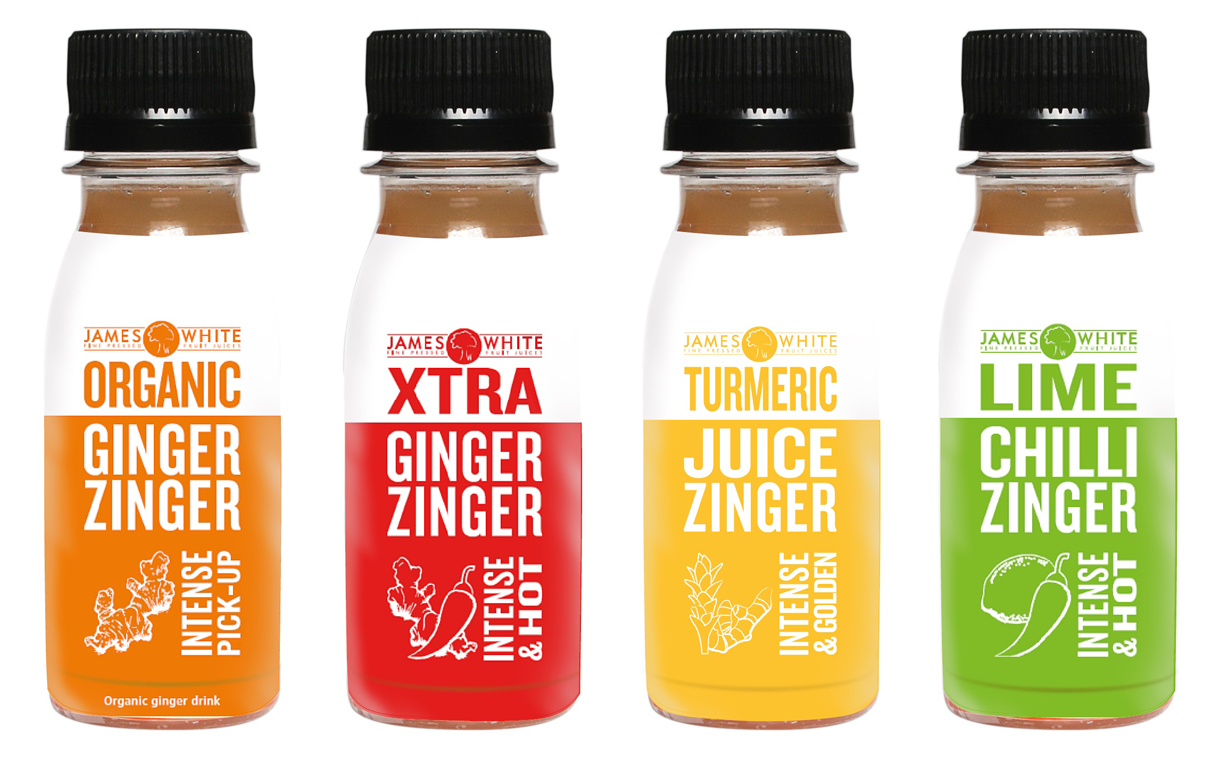 Why organic?
We started pressing and bottling organic fruit and vegetable juices in the mid-1990's.  We had carved out a niche position as a premium juice producer and in the mid-1990's the premium end of the market became increasingly interested in organic produce.  In those days it was difficult to source high-quality organic ingredients and it was a struggle to produce enough juice of the high quality we expected.
Taste quality was commonly compromised - anything organic would sell. Fortunately, supply became more reliable and by the early 2000's organic taste quality was a match for any conventional juice - taste is still the most important criteria for me personally.  
Organic drinks are now more than 50% of our total sales.
What role does the Soil Association play for you?
The Soil Association are the UK's leading Organic certification body - and as we want to be recognised as among the best quality producers, we expect to be certified by the best!  Additionally, we have had support from the SA liaising with suppliers, attended trade shows with them and more recently being part of co-ordinated marketing campaigns along with the Organic Trade Board that allow us to shout about the provenance of Organic.