Combined Inspections
Combine your inspection with other schemes
Once you are certified with us, you can access a range of additional services to help you save time, keep costs down and avoid duplication. We offer combined inspections, allowing you to attain certification for schemes such as British Retail Consortium (BRCGS) alongside your Soil Association certification.
BRCGS
BRCGS is a leading brand and consumer protection organisation, used by over 29,000 certificated suppliers over 130 countries, with certification issued through a global network of accredited certification bodies. BRCGS' Standards guarantee the standardisation of quality, safety and operational criteria and ensure that manufacturers fulfil their legal obligations and provide protection for the end consumer. Certification to BRCGS' Standards is now often a fundamental requirement of leading retailers, manufacturers and food service organisations.
We always aim to combine your BRC audit with other scheme inspections, which makes your overall certification process more streamlined. In cases where the audit cannot be combined due to scopes or other logistical reasons, there is no extra cost to your business.
International Organic Standards
To help you reach new and developing markets, we also offer Certification to international organic standards such as those in the USA, Canada, China, Japan and Switzerland.  We offer combined inspections with the following schemes: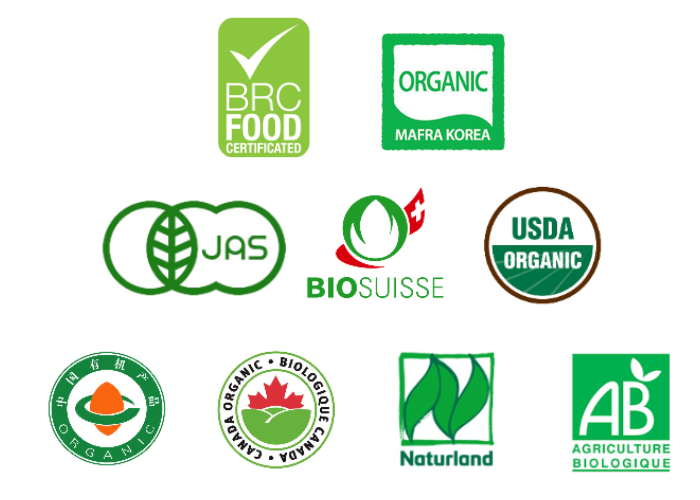 If you're a current licensee and interested in the above schemes please contact your Certification Officer on 0117 914 2411 or message the team for further information.
Having both audits on the same day makes a lot of sense for a small business like ours. Our Auditor couldn't have been more helpful, guiding us expertly through the whole process...We're getting a lot of interest from retailers, many of whom require a supplier to have both approvals before they will even look at a product. Andrew Robson, Co-Founder and MD of Jollyum - makers of luxury dairy free ice cream
Interested in going organic?

Check out our what practical steps to consider to prepare your business for organic certification.

Read More
In this section...
Wanting to go organic?
Get in touch with our dedicated team to find out more about how we can help you go organic and sell organic.
Fair For Life & For Life
Soil Association Certification deliver inspection services for Fair for Life and For Life schemes to existing Soil Association Certification licensees.
Find out more
Download certification resources
We want to make certification as simple and accessible as possible, so have created resources to support you through the process.
Access the resources