Why Certify With Us?
Why certify with us?
We're more than just an organic certification body.
We have a wide variety of exclusive business support for all businesses throughout the organic supply chain.
We offer a range of technical expertise, trade and export support, events, and marketing opportunities, to deliver a competitive advantage to your business.
By certifying with us you are providing assurance to your customers that your products or enterprises are meeting some of the highest available organic standards.
This ensures continued integrity of the food supply chain from farm to fork.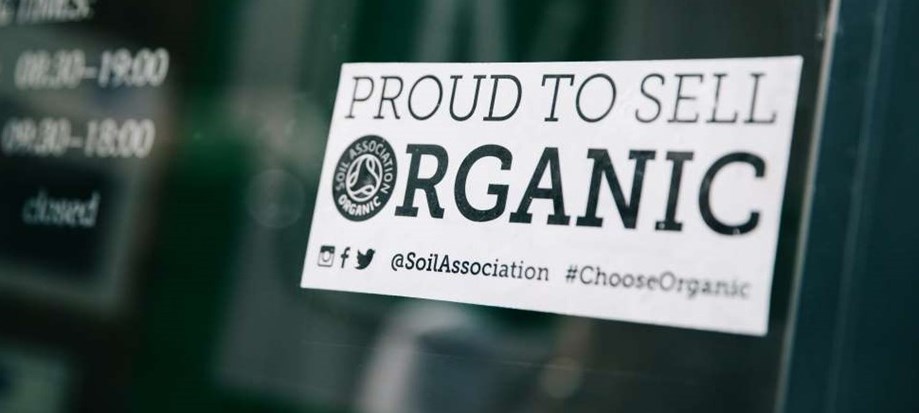 Why we're different to other certification bodies
By certifying with Soil Association Certification your business will be able to take advantage of these exclusive benefits:
Technical expertise
Individual support: practical and efficient support from a dedicated Certification Officer
Standards interpretation: specialist support regarding current and upcoming regulations from an experienced, knowledgeable team
Up-to-the minute communications: including technical, legal and standards information via email and webinars
Combined inspections: offering solutions to help improve efficiency for your business
Growing the organic market and understanding
Soil Association symbol: access to the UK's most widely recognised and trusted organic symbol
Free print and digital marketing materials to help you communicate the benefits of organic
Marketing campaigns: a chance to get involved with our award-winning campaigns, including the BOOM Awards and Organic September
Discounted opportunities to advertise in Living Earth, the Soil Association Charity members and supporters magazine
Market and industry insights
Free copy of the Organic Market Report - an industry recognised publication full of market insights worth £100
Exclusive event invites: including our annual Trade Conference, Organic Learning Days and representation at the UK's largest food and drink trade shows
Support with integrity and supply chain transparency  through reports, insight and access to technology trials
Regular email communication to keep you updated on the latest market data and organic in the press, as well as industry events and market opportunities
Trade and routes to market support
Trade networks: we hold relationships with major retailers and independents, providing opportunities to meet buying teams
Access to foodservice: FREE membership to our Food for Life Served Here Supplier Scheme (worth £1,100), allowing you to reach over 300 caterers
Support for exporters to access rapidly growing markets through regular briefings, market reports and opportunities to join us at key trade shows
Safeguarding organic integrity for your business
As a not-for-profit business, surplus income is gift aided to the Soil Association charity to raise awareness, develop and safeguard the organic sector
Improving organic regulation: we lobby at government level on your behalf; advocating for the future of organic farming and food
Representation at industry forums: including the WRAP UK Plastics Pact and Standards boards.
Support for start-ups
Interested In Going Organic?

Our Preparing your Business for Organic Certification Guide details the areas to consider prior to application

Read More
In this section...
Wanting to go organic?
Get in touch with our dedicated team to find out more about organic certification for your business
Our Standards
Read through our Standards to ensure you meet the areas relevant to your business
Read Our Standards
At Eversfield Organic it's really important to us and our customer that our product comes with the very best organic credentials. Our Soil Association stamp is a guarantee that everything we do is to the highest standards of animal welfare and sustainability.

Mark, Hamish Bury and Anna Elliot – The family