Labelling and the organic logo after Brexit

Labelling and the organic logo after Brexit
If a no-deal Brexit goes ahead, rules for organic labelling will change.
As the organic experts in the UK, we've been in regular communication with the UK government and other trade and policy stakeholders to get clarity on what Brexit will mean for organic labelling.
What's staying the same?
As the UK enters a transition period, nothing will change until 31st December 2020.
After December 31st 2020, you'll still need to be certified by Soil Association Certification in order to label your food and drink product as organic
If you only trade in the UK, you can continue using the EU logo to label your product as organic until the end of 2020. We don't anticipate the development of a UK organic logo to replace the EU organic logo.
Goods are placed on the EC market before December 31st 2020 may continue to be distributed and sold with labelling that meets current organic requirements. 
Businesses can continue to use an EU, GB or NI address for the Food Business Operator (FBO) on pre-packaged food or caseins sold in GB until 30 September 2022.
What might change?
Whilst the UK government continues to explore equivalency arrangements with the EC, Soil Association Certification (and other certifiers) have applied for EC1235/2008 status. It is anticipated that one of these methods will ensure future EU recognition of goods exported from the UK.
Depending on progress with the above solutions, after the 31st December 2020 UK businesses may not be able to:
Use the EU organic logo - Provided either an FTA is agreed or Soil Association Certification have our EC1235 scope in place by December 31st 2020, then use on exported products will be optional. Where neither equivalency solutions is in place, then use of the leaf on export products is irrelevant, as it will not be possible to export products labelled as organic to the EU.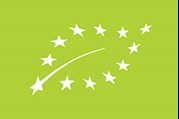 Reference the origin of ingredients as being 'EU', where they are farmed/produced in the UK.

Should equivalency solutions be in place by December 31st 2020 and the EU Leaf logo be used, a correct agricultural origin statement must be used on export products (contact your Certification Officer for clarification on statement requirements for different percentage mixtures of EU, Non-EU or UK origin ingredients). You may need to change the statement of agriculture to 'UK agriculture' or 'UK and non-UK agriculture'
Use existing certification codes for labelling (e.g Soil Association Certification's current code "GB – ORG – 05")

The current code is not anticipated to change for products sold in the UK but this is not confirmed. It is possible there will be a new code for exported products, but the exact code will be dependent on the equivalency solution (i.e. EU-UK agreement or your certifier's EC1235 status approval). 
For products remaining in the UK market, we understand that UK enforcement authorities will be encouraged to take a 'light -touch' to enforcement of non-complaint labeling until September 2022.   
Although we are aware that UK certifiers will continue to be able to certify operators in Northern Ireland, details of labeling requirement for products sold in Northern Ireland remain unclear at this time and will likely be dependent on an FTA or Soil Association Certification EC1235/2008 scope status.  
For exports to non-EU countries after December 31st 2020, we advise checking with organic authority in the export market whether labels/certification will be accepted.
Talk to us
As the organic experts in the UK we provide a wealth of free information and guidance to our organic licensees.
If you can't find what you're looking for on these pages, please get in touch by email: brexitsupport@soilassociation.org
 Or join one of our Brexit webinars to find out the latest trade news and developments you need to know to prepare for organic trade in 2021. More info and dates can be found on our Trade Events page.
In this section...
Brexit for business hub