Labelling and the organic logo after Brexit

Labelling and the organic logo after Brexit
If a no-deal Brexit goes ahead, rules for organic labelling will change.
As the organic experts in the UK, we've been in regular communication with the UK government and other trade and policy stakeholders to get clarity on what a no-deal Brexit would mean for organic labelling.
What's staying the same?
After Brexit, you'll still need to be certified by Soil Association Certification in order to label your food and drink product as organic
If you only trade in the UK, you can continue using the logo to label your product as organic
Products already placed on the EU market on, or before, the agreed exit date can continue to be sold without changes to labelling until stock runs out. More information can be found here: EC guidance on goods on the market
What's changing?


UK organic businesses will not be able to use the EU organic logo (green leaf logo below) on any food and drink products after the Brexit deadline unless:

1. Soil Association Certification has approval from the EC, or
2. the UK and EU reach an equivalency agreement meaning UK standards will be recognised in the EU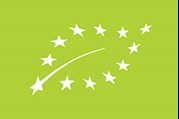 We don't anticipate the development of a UK organic logo to replace the EU organic logo
Certification codes for labelling (e.g Soil Association Certification's current code "GB – ORG – 05") may change
Once your certifier has EC approval references to where the product was produced (EU or non-EU) will also be subject to change.
Organic certified businesses will not be able to trade in the EU until the European Commission (EC) has recognised their certification body. All UK certifiers are currently seeking approval – find out more about exports post-Brexit here
For exports to non-EU countries after Brexit, we advise checking with organic authority in the export market whether labels/certification will be accepted
We will keep these pages up to date once we achieve approval from the EC or an equivalency agreement is met.
Talk to us
As the organic experts in the UK we provide a wealth of free information and guidance to our organic licensees.
If you can't find what you're looking for on these pages, please get in touch with your Certification Officer or email: brexitsupport@soilassociation.org
In this section...
Brexit for business hub