Top tips for enrolling staff into an organic business
Whether you're a HR professional in a large business or a start up looking to grow your team, it's important to appreciate just how important the early stages of employment are.
We asked Soil Association's HR team the top five things to consider when enrolling people into a business and paired this advice with useful resources and opportunities for training, such as our virtual learning days to help nurture your team's understanding of organic.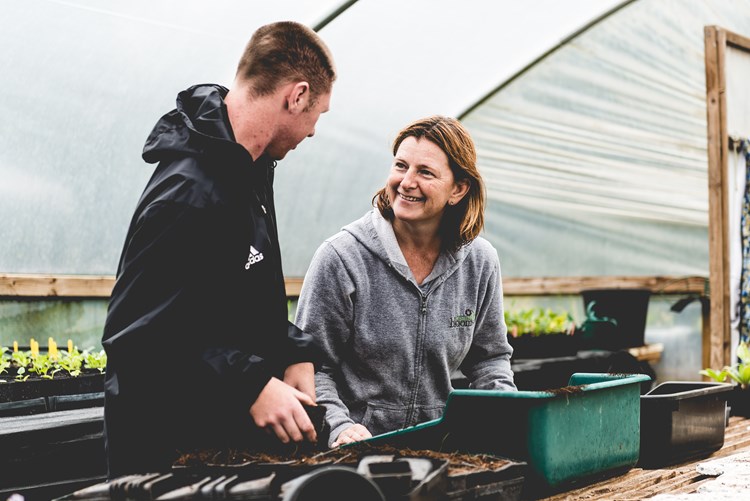 On arrival at a company, a great employee experience can help new team members get off to a positive start. Initial impressions around the role, teams and wider company are all formed during this period - and can be lasting.
Communicating your business values and purpose in a clear and engaging way is key to this experience, to ensure new starters understand why you do what you do. If organic is part of this mix, then you should consider helping your new starters understand what it means.

1. Make it personal
Plan and create opportunities to meet peers, key departments and attend meetings, which will build knowledge of the role and department, and of course those all-important new relationships. 
You could try pairing your new staff member with a 'buddy' or mentor, who has strong organic industry knowledge. By allocating someone in this role, they know they can ask questions about anything they're unsure of, without feeling like they're bothering busy colleagues. 
2. Don't take things for granted
Don't expect new starters to know everything about your business. Just because they have an interest in what you do, they don't have to be an expert. Find ways of explaining what the company does, from team videos to presentations - and even time with the CEO. These are all good ways to bring to life the work of the organisation.

Soil Association Certification offer a free 9-minute organic explainer video covering key organic food and farming 'need to knows'. If organic is important to your business model, you may want to include this video in your induction process.
3. Organise a 'day in the life' experience
During probation, organise some 'ground roots' days where time is spent with a key department. It can be highly effective to have these conversations away from the office, so that the culture can be observed and explored in a different setting.

Running from May to September, our on-farm Organic Learning Days are a perfect way to get off-site. Held in a beautiful country setting, these highly regarded all-day sessions with our experts will provide new starters with an in-depth and lasting appreciation of organic principles and practices.
4. Be intentional
Find out what support your new starter needs. This could be training, coaching or social opportunities to make friends and crucial workplace relationships. Be creative and deliver these opportunities in a variety of different ways. By asking your new starter if there is anything that they need can help them feel welcomed, supported, and part of the team as quickly as possible.

Covid-19 led us to create a shorter, remote way to deliver our understanding organic learning sessions, ideal for those who want a greater understanding organic practices and principles without having to travel. Our next session is on the 10th November at 10:00.
5. Listen to your staff
Give opportunities for your new employee to provide feedback on how well induction and training is going. Have any gaps been identified that you can easily pick up, or is there a need to personalise further learning or support? Early two-way dialogue should build for a strong employee engagement.
Creating a fantastic experience for a new member of staff can pay lasting dividends in an increasingly competitive job market. But remember, you don't need to do it all in one day and if you're an organic business, we can help.
Find out more about Soil Association Certification's organic digital learning resources, two-hour virtual learning sessions and immersive on-farm days out.