Make the Most of Organic September
With more and more consumers looking for organic products in store this years organic September is bigger than ever before. 
The organic market is continuing to grow despite a slower overall market and although that growth has slowed a little to +4% mainly in the last 4 weeks there are a number of stand out areas including notably produce with 7.4% growth (against non organic at 2.2%) and dairy at +2.3% (non organic 0.4%).  Within that there are some strong growth areas, milk is still on the increase, eggs are up +4.9% (non organic 1.4%) and fresh fruit +12.6%.  (Nielsen to 1st July 2017).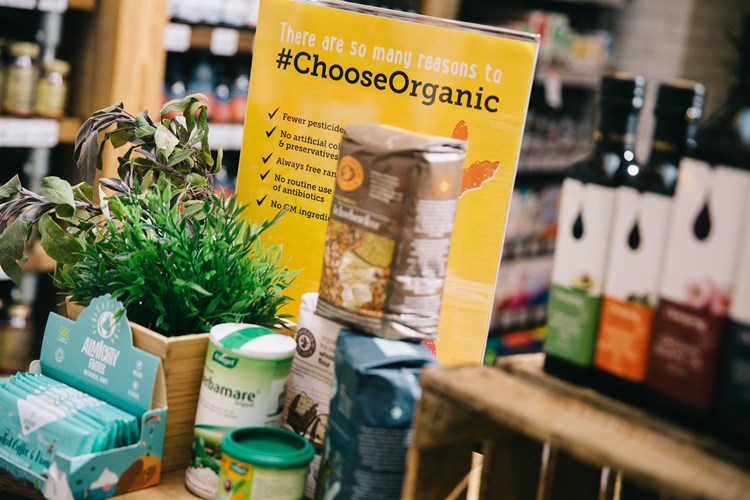 Why are shoppers looking for organic? 
More and more people are questioning where there food is coming from and research that we carried out last year showed that concerns around production and trust in ingredients was making shoppers look and think more about what they were buying.  One key finding was that they needed to understand what organic was (and what certified organic actually meant) and so we're taking the opportunity this organic September to present a clearer message. 
We'll be including this in the Organic September promotional materials, which this year have been updated and are available to all, plus are sent directly to 1400 independent retailers.  There's lots more happening this year to make shoppers and retailers aware of Organic September and what organic is including a brand new online map that will show many of the 8000 outlets where you can now buy organic, a guide for the public with discounts, vouchers, things to do and exclusive recipes and a short video to say "why organic".
And not only that, the news was announced last February that the Organic Trade Board was successful in obtaining an EU grant to run a marketing campaign to grow organic sales over the next three years. The campaign, which we have been part of, will launch in September. It's under wraps at the moment but you can find more information here.

Do you sell to the public?  Get involved in Organic September
You can get free materials including postcards and posters to use in veg boxes, any market stalls and online here.
Organic September Saturday is a brand new nationwide focus which will be held on Saturday 16th September and we're asking all indies, farm shops, cafes and farmers markets to get involved with events, tastings, talks and more.  Encouraging customers to try Food as it Should Be.  Find out more here.
Got an organic place to stay? Make sure it's listed here.
Or an organic box scheme? Check it or add it to the list here.
There was over 31 million press coverage last September and we're hoping that will be even bigger this year including more in regional titles so people will be out and about thinking organic, so if you're having an event or farm walk, make sure it gets listed on our Organic September events listings. Find the link here
And anything you do, take some photos and share on social media with the #OrganicSeptember.