New Countryside Stewardship
With the window for organic conversion payments now open in England, how can Soil Association support organic farmers?
Natural England is offering financial support to organic farmers and those converting to organic, through its Countryside Stewardship offer. The funding application window is now open for both mid-tier and higher-tier payments.
According to Defra: "The Organic options provide support to organic farmers, in recognition of the environmental benefits that organic farming can achieve. There are 6 Organic Management options and 5 Organic Conversion options. There are also 5 agri-environment options specific to organic land. Unlike the rest of Countryside Stewardship, access to the Organic Management and Conversion options is not competitive: any farmer can apply, provided they are eligible."
Biodiversity and water quality are the priorities, with considerable support for woodland.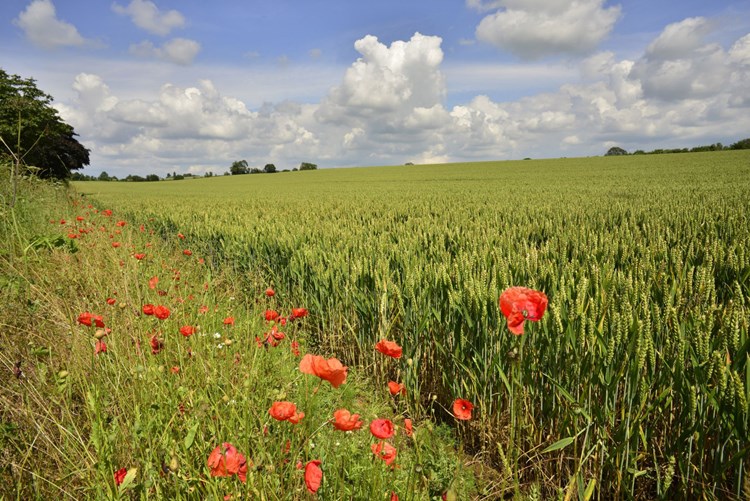 There are four elements to the new Countryside Stewardship.
Mid-Tier. Multi-year agreements for environmental improvement.
Four new simplified Countryside Stewardship offers for wildlife. (Some of the simplified options are not available to organic farmers, but there is a separate set of organic options available.)
Higher Tier
Capital Grants
There is also a "facilitation offer" to allow farmers to work together on a landscape scale.
Most importantly the organic conversion & management options can be used in combination with other options within the Higher Tier.
Applications under higher tier should be guided by the local environmental management objectives agreed within each county. These are specific to individual wildlife species and their local habitat, with guidance and maps available to help you in section 2.1. Natural England will be assessing applications with reference to these.    
Application packs for Higher Tier must be requested by 9th March and submitted by 13th April. Application packs for Mid-Tier must be requested by 31st May and completed by 31st July 2018.