Growing resilient forage crops

Growing resilient forage crops
Recent drought conditions really bring into focus the need to review our forage systems, especially when, for economic and environmental reasons, producing meat and milk from forage is the best way forward
By Farming Programme Delivery Manager Kate Still
Being confident the system you have in place is resilient to periods of low rainfall and can tolerate and make good use of high rainfall at other times of the year is ever important.
Herbal leys
Herbal leys are a complex forage mixes of grasses, herbs and legumes. Having a diverse species mix makes the sward work harder overall, with different plants performing different functions, for example, fertility building, soil improvement, delivering for biodiversity and providing mineral-rich nutritious forage to livestock. Herbal leys have proven to be of great value in periods of dry weather, particularly on light land, where the deep rooting species, such as chicory, plantain, sainfoin and cocksfoot, are able to access and bring up moisture from deep in the soil.
These deep rooting species also lock up carbon deep in the soil where it is less likely to be released. The deep roots improve soil structure and enable other species to increase their rooting depth. This helps all the plants to produce growth during periods of drought.
Additionally, herbal leys have proven very successful on heavier land in periods of high rainfall. The extensive rooting system absorb moisture while the deep-rooting species break up the soil structure, improving infiltration and drainage, and relieve compaction.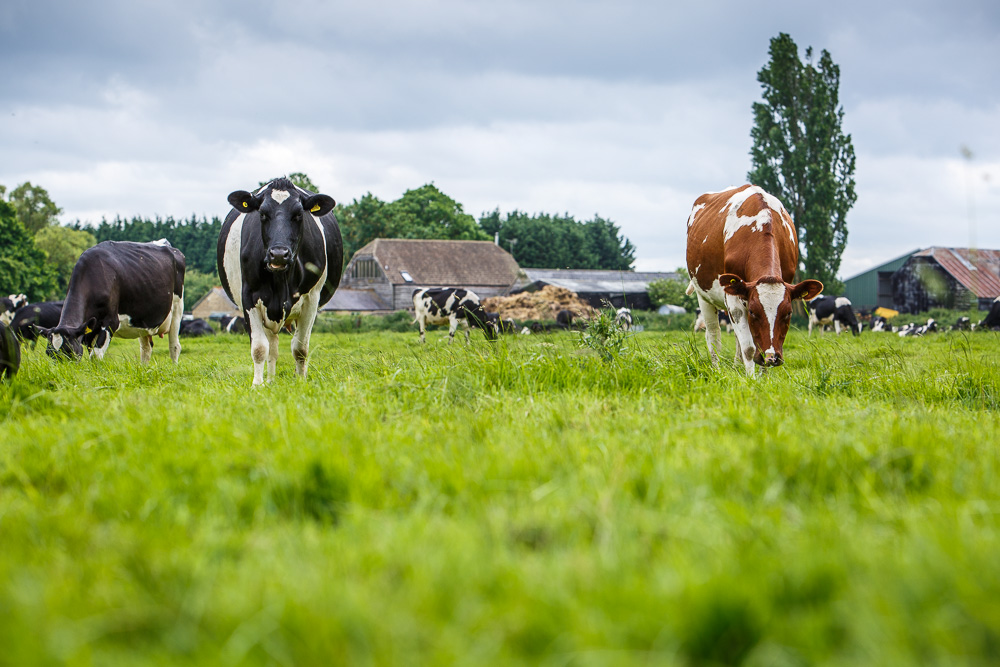 Grazing herbal leys
There are some important aspects to consider when grazing herbal leys that maximise production and longevity. They include:
Long rotation
Higher stocking-rategrazing systems are most effective, back fencing where possible, for example cell grazing, mob or paddock systems
Graze the sward clean with higher stocking rate on smaller areas
Allow long rotation for swards to put on maximum green leaf, maximising photosynthesis and converting sunlight into sugars and protein. This enables plants to build strong roots, and feed soil microbes as well as feeding livestock. Allow a minimum of 20 to 30 days of regrowth.
Don't overgraze
Leave a minimum 7–10cm residual. Be particularly careful to prevent overgrazing by sheep.
Sainfoin and lucerne
If you have light land, both sainfoin and lucerne can be very valuable resilient forage crops. They are highly palatable and rich in protein resulting in high live weight gain. They can be grown as pure stands or in combination with other species. They can be grazed or cut and both are very deep rooting, providing drought-tolerant forage.
Both are flowering legumes so have high biodiversity value and fix nitrogen. Sainfoin has also been proven to provide effective worm control.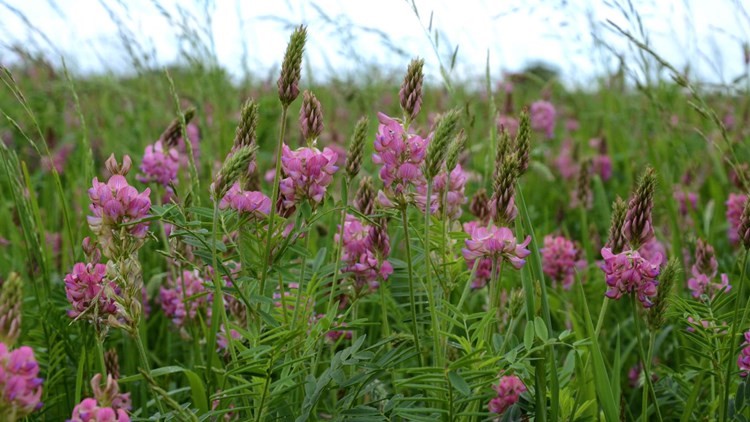 Resilient grazing systems
Mob grazing, sometimes called holistic planned grazing or tall grass grazing, is basically short duration, high-density grazing with a longer than usual grass recovery period. These are systems where, typically, you move stock once a day but then leave swards to recover between 40 and 100 days.
Mob grazing may benefit soil health and build soil organic matter, which leads to better water-holding capacity when it is dry and freer draining when wet but this is still to be proven. Research at Duchy College has demonstrated a move from set stocking to rotational (and/or mob grazing) improved soil carbon levels by 0.1–0.6 %/ha/yr. These swards have proven to be good for livestock
health, with the diet of long, fibrous swards improving rumen function.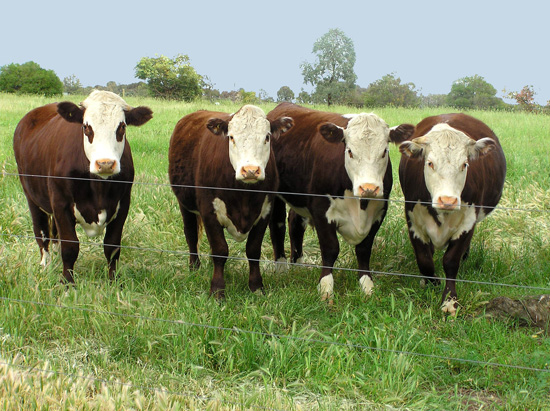 The value of tree fodder as part of a resilient forage system
The main management implication with these systems, however, is the fencing requirements, with the need to move fences daily as well as ensuring the provision of water. Therefore, these systems need to be planned carefully at the outset. From an animal welfare point of view, trying to ensure stock have access to shade and shelter as they move across the field is important and increasing tree planting may be important to allow for this. The addition of trees in these systems has the additional benefit of providing drought-resistant forage for livestock with good protein and mineral content and potentially other health benefits including worm control. Traditional fodder trees in UK include ash, elm and holly, though other species that are readily browsed include willow, poplar, rowan, hazel, oak and hawthorn, as well as fruit trees. All domestic animals willingly browse to some degree and trees can constitute 12, 21 and 60 per cent of the annual diet of cattle, sheep and goats respectively. However, their daily intake of browse can rise to 55, 76 and 93 per cent when grass is scarce or with palatable early-season growth.
First published in Organic Farming Magazine, Summer/Autumn 2020
Find out more
See our Agroforestry on your farm resources
Find out more about FABulous Farmers
Mixed cropping, diverse herbal leys and agroforestry are measures that are being encouraged as part of the FABulous Farmers Project.