Organic Farming Magazine
Organic Farming magazine
Organic Farming magazine is the UK's leading journal on organic farming and growing. Published three times a year, each edition keeps readers up-to-date with the latest news, policy issues and market information.
There are technical features and reports on the latest field labs and research, covering all aspects of organic farming and growing. There is also a comprehensive advertising section.
Soil Association Producer Licensees and Producer Members receive complimentary copies of the magazine.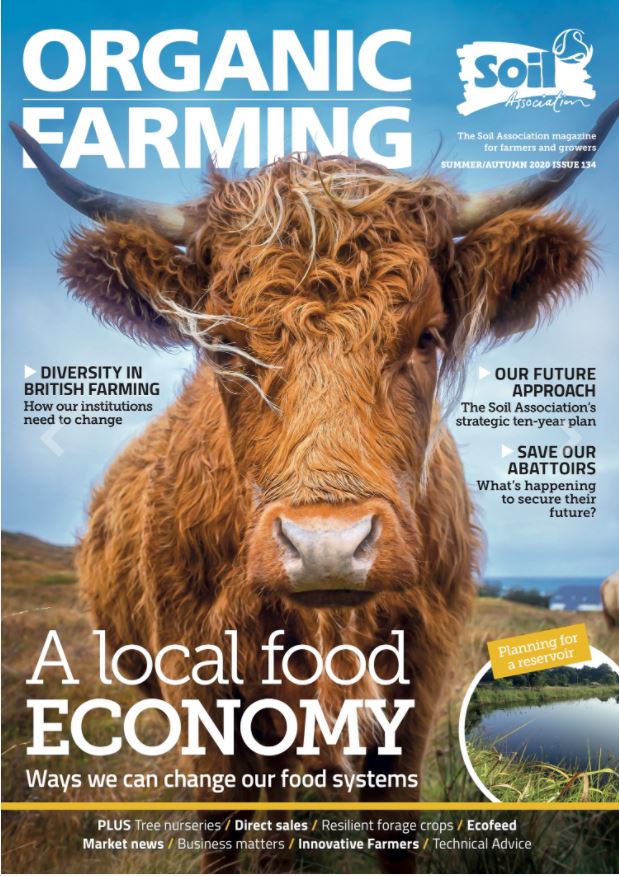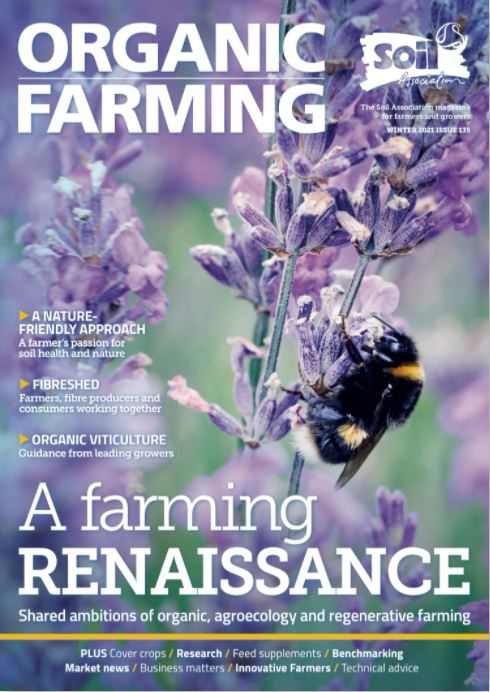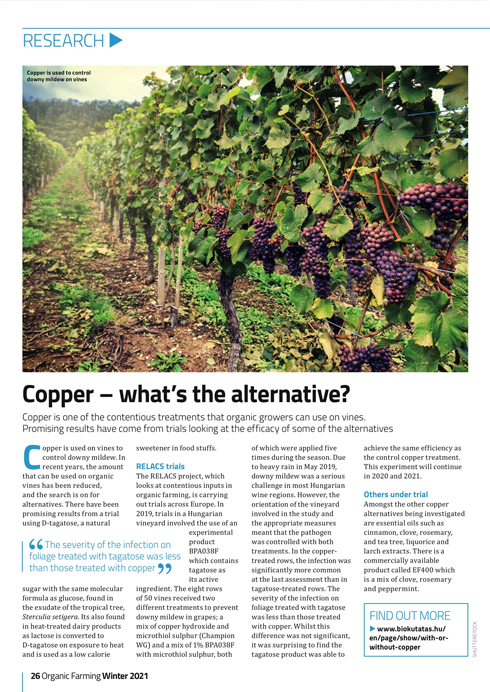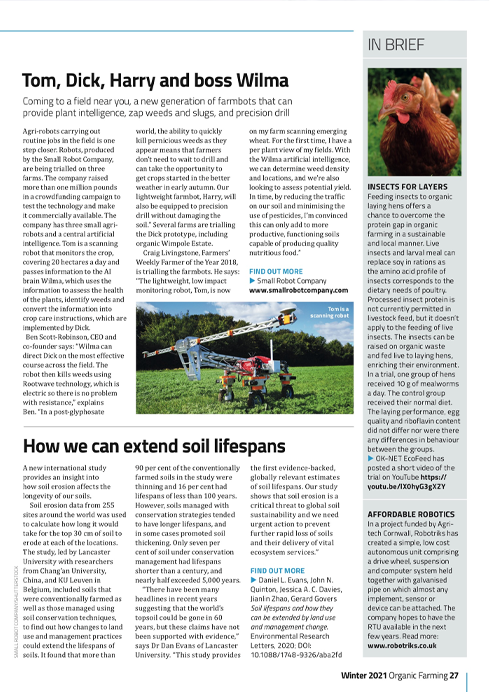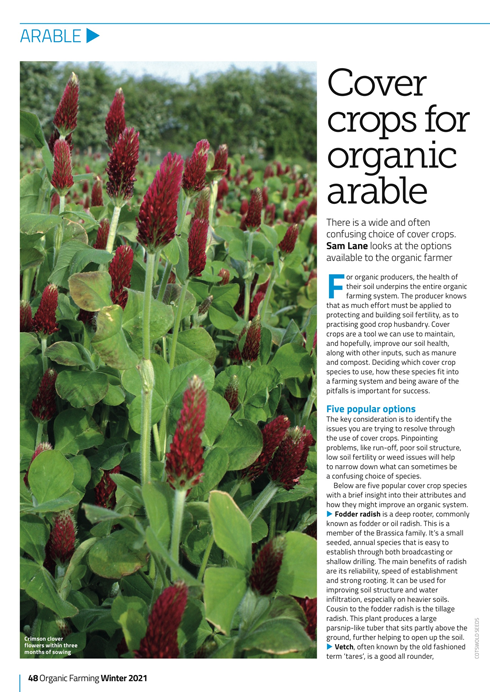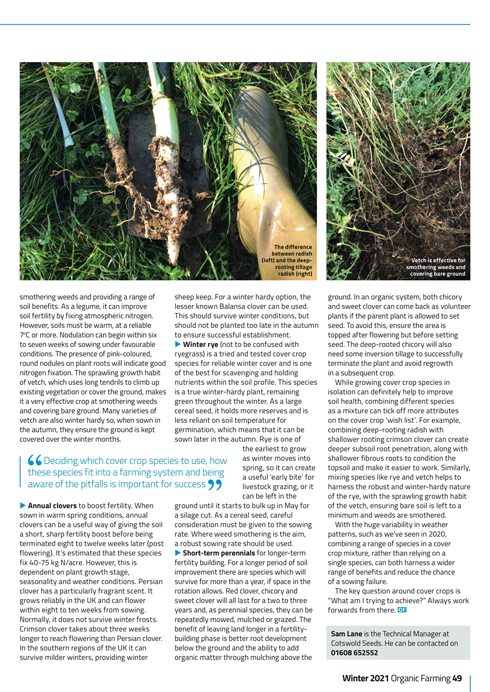 Thinking of going organic?

Find out more about how we can help you go organic and sell organic

Get in touch