How to make organic deodorant

How to make organic deodorant
Looking for ways to reduce your impact on the environment, cut down on waste and get more organic in your life? Try this homemade organic deodorant!
And don't worry – you only need three household ingredients to make it and these are likely to be in your kitchen already.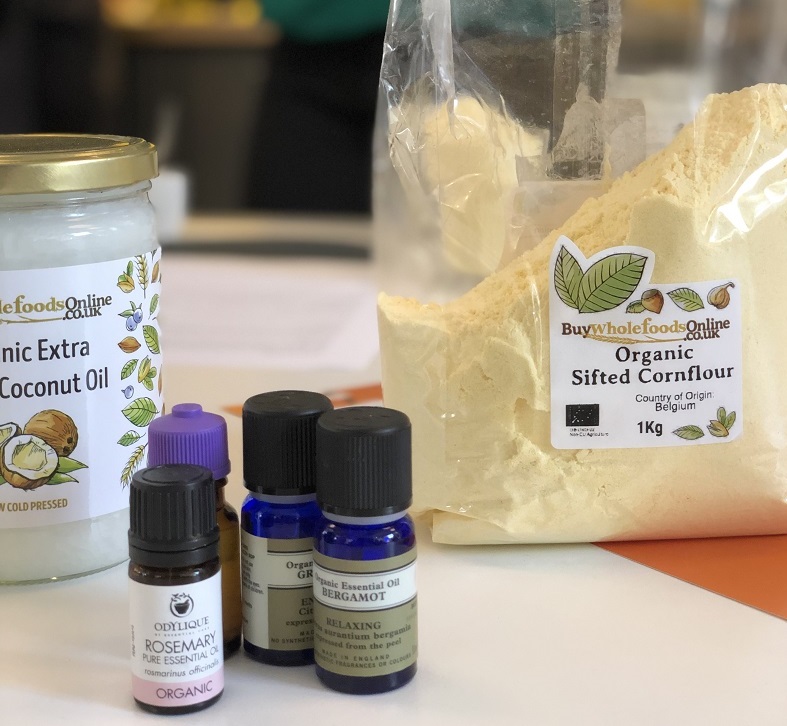 Ingredients
Equal parts (we use a small tumbler as a measure, but you could also use an egg cup or a mug):
 - Organic coconut oil
 - Organic cornflour
 - Bicarbonate of soda
Essential oil - optional, but we like to use fresh scents such as grapefruit, bergamot and lemongrass
Find all these ingredients at your local organic independent retailer.
Method
Prep time: 10 minutes (plus cooling)
Gently heat the coconut oil until melted in a pan to make it easier to mix


Add the cornflour and bicarbonate of soda


Mix together to form a smooth paste


Add a few drops of essential oil of your choice, if you want to add a scent


Pour the mix into a tub and leave to cool
Once the deodorant has cooled, rub under your armpits like a cream and you'll be whiff-free all day.
Although this recipe has been developed with your skin in mind, there's a small chance you may have an adverse reaction to one of the ingredients. Please make sure you always do a patch test before use. If you experience irritation or feel unwell after the patch test, we strongly advise you do not use the product.
Top tips
If you want your deodorant to set a little quicker, put it in the fridge
Rub it between your fingers to soften it up a bit when you want to put it on
If you want enough deodorant to last a month, use about half a cup of each ingredient
Your deodorant should keep for a long time at room temperature, just don't let it get too hot or it will melt and go bitty
This recipe was provided by our Standards Manager, Jen Collins. 
Jen was inspired by a friend who wanted to cut down on the wasteful cycle of using shop-bought deodorant, Jen gave homemade deodorant a try and hasn't looked back, insisting it's the best, most effective deodorant she's ever used.
In this section...
Related
Related