Winter Body Butter Recipe

Winter Body Butter Recipe
The mix of rosemary, cedarwood and ylang ylang has a synergy effect of soothing, toning, refreshing and uplifting.
This blend is very hydrating and specially designed for dry winter skin.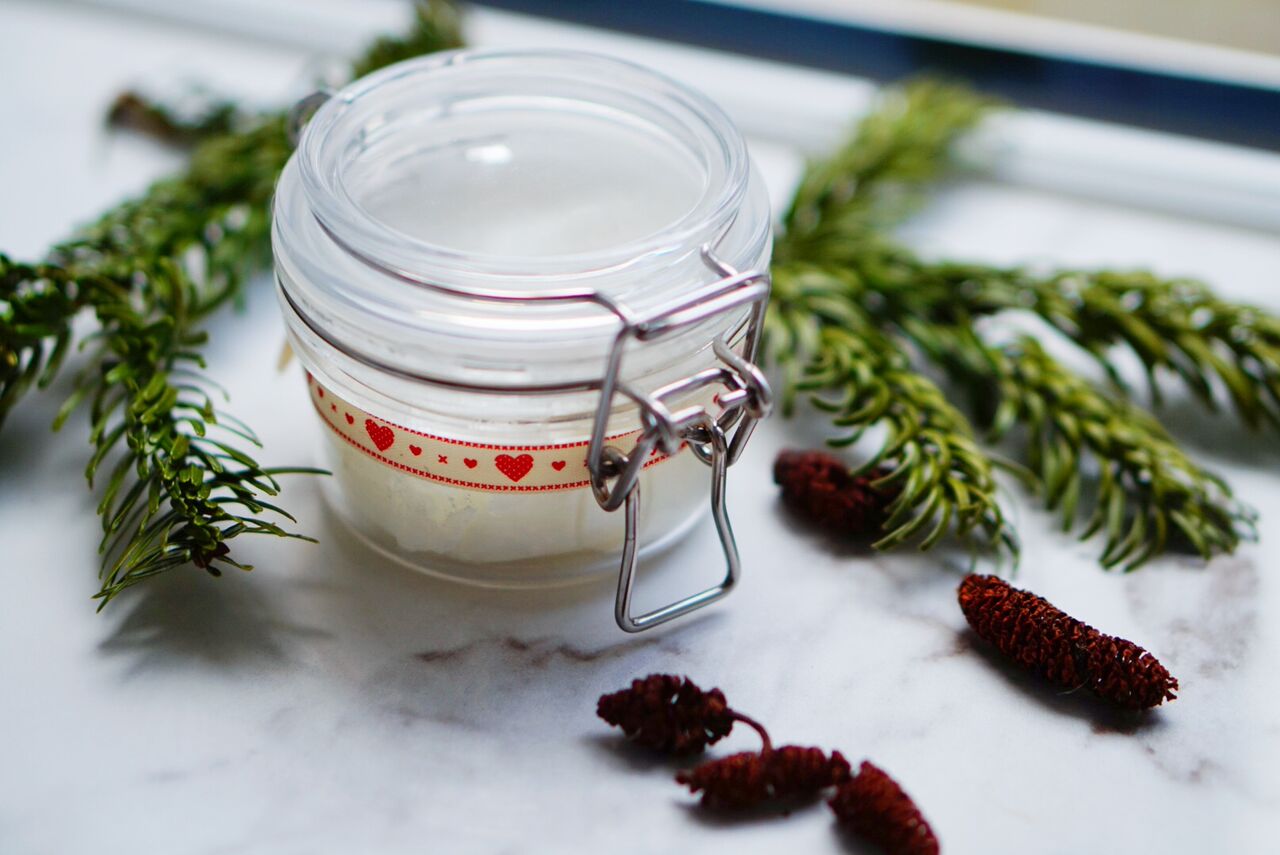 Ingredients
55ml Shea butter
40ml Coconut oil
40ml Organic avocado
15ml Vitamin E
8 drops Rosemary
8 drops Organic cedarwood
8 drops Organic ylang ylang
150ml Clear clip-top jar
Stuck for where to find these? Check out our certified brands. 
Method
Gently melt the shea butter and coconut oil (unless you are using fractionated coconut liquid) using a double boiler - you do this by placing a heat safe bowl in a pan of hot water and heat using a low flame.
Once melted, stir in avocado oil and vitamin E. Now place it in the refrigerator for about 5 minutes to harden just a bit.
When the mixture has hardened slightly, get it out and whip it using a hand mixer for about 10 minutes until you end up with a thick whipped cream-like consistency.
Add the drops of essential oils, stir well and voila! It's ready.
Scrape the mixture into clean jars or containers. Store in a clean dry place and avoid direct sunlight.
How to use your body butter
Apply as a body lotion after a bath or shower - you can also use it as a night cream for extra moisture for dry skin or as a homemade hand cream.
Although this recipe has been developed with your skin in mind, there's a small chance you may have an adverse reaction to one of the ingredients. Please make sure you always do a patch test before use. If you experience irritation or feel unwell after the patch test, we strongly advise you do not use the product.
Want more? Sign up for updates with news, offers and practical tips

Sign up
This recipe was contributed by Lilo from Honey & Roots. Health Consultant & Eco Blogger Lilo is the founder of Honey&Roots, a platform allowing the integration of knowledge and action in the synergetic approach of food, health, agriculture and sustainability.
Find out more about them here: http://www.honeyandroots.com/
In this section...
Related
Related