Organic Cotton
What is organic cotton?
Many of us don't realise that what we wear started life in the soil. Cotton is grown in a field, the fluffy fibre is picked and then spun into thread. Once woven into material it is light, breathable, easy to work with and easy to wear - this is why more than half the clothes sold in the UK are made from cotton.
There are various sustainable cottons available, but, if you want to be sure what you are buying is grown in a truly sustainable way, certified organic cotton is the best option. Organic is the only system which eliminates highly toxic substances from the environment and instead works holistically, for the long-term benefit of people and the planet.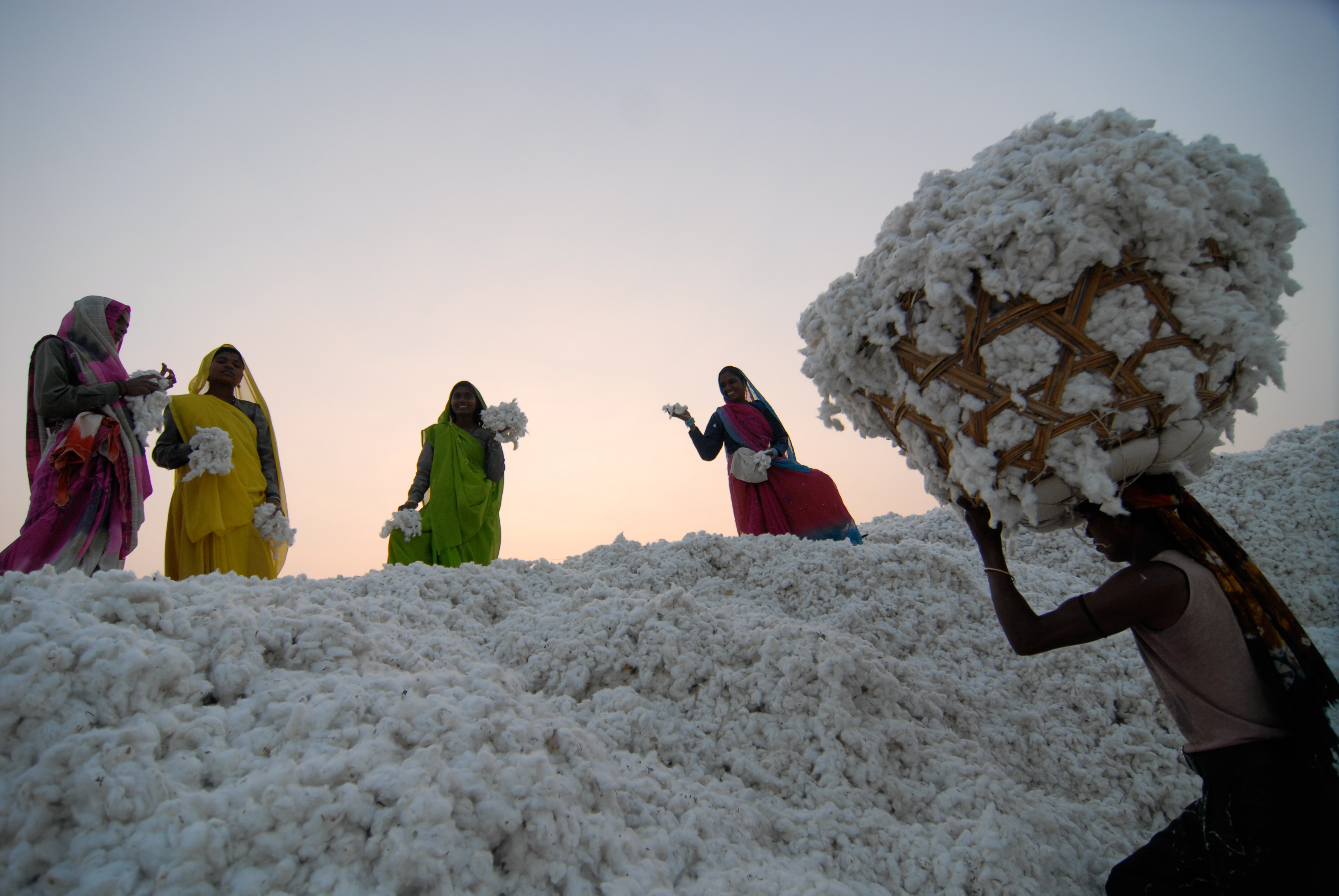 Other fibres can be grown on organic farms, like hemp, flax (linen), jute, silk and wool, but cotton is one of the most commonly used materials in fashion and textiles. Non-organic cotton has been dubbed the 'world's dirtiest crop', but the story is very different for organic cotton.
Watch our video with Hubbub, to learn what organic cotton really means, and why it matters:
Why is organic cotton better for people and planet?
Organic farming works in harmony with nature. Farmers make the most of natural systems and cycles to grow their crops and it all starts with the soil! By looking after the world beneath our feet, farmers are able to grow healthy and resilient crops. Using techniques like crop rotation, green manures and composting, healthy soils lead to healthy harvests. And because toxic hazardous pesticides and artificial fertilisers are banned, biodiversity is boosted and natural forms of pest control are used instead.
This approach is in contrast to non-organic cotton production, which relies on synthetic chemical inputs like nitrogen fertilisers and artificial pesticides. These contribute to climate change and can cause damage to local ecosystems and the health of local people.
5 reasons organic cotton is a sustainable choice: 
1. Combats climate change
Organic farmers use natural methods to grow cotton, not fossil-fuel based fertilisers. By working with nature, farmers build healthy soils which store carbon and help to combat climate change. Read our Cool Cotton report to learn about the positive impacts organic cotton can have on climate change.
2. Saves and protects precious water
Organic cotton is better for water than conventionally produced cotton. Organic farming creates healthy soils, which act like a sponge, soaking up water during floods and holding it for longer in times of drought. Hazardous synthetic pesticides and fertilisers are banned in organic farming, so rivers, lakes and drinking water are kept cleaner too.
3. Helps farmers feed their families
To maintain a balanced system on their farms, organic farmers always grow other crops alongside their cotton, which helps to keep soils healthy, encourage wildlife and protect topsoil. For cotton farmers, these crops can provide farming families and their communities with a more stable, accessible, abundant and diverse food supply and another source of income. Learn more about the connection between organic cotton farming and food security.
4. Gives control to farmers not GM companies
Genetically modified (GM) seeds are banned in organic farming, so farmers are not reliant on a handful of GM companies. Instead, they save their seeds year after year, and work with the environment in a long-term, sustainable way. Read our 'Failed Promises' report to learn more about the rise and fall of GM cotton in India.
5. Eliminates hazardous synthetic pesticides
Organic farmers use natural methods like crop rotation to control pests and diseases. Hazardous synthetic pesticides used in non-organic farming can damage ecosystems, poison waterways and endanger workers who can't always afford safety equipment needed to protect them. Conventional cotton alone is responsible for 16% of all insecticides sold worldwide.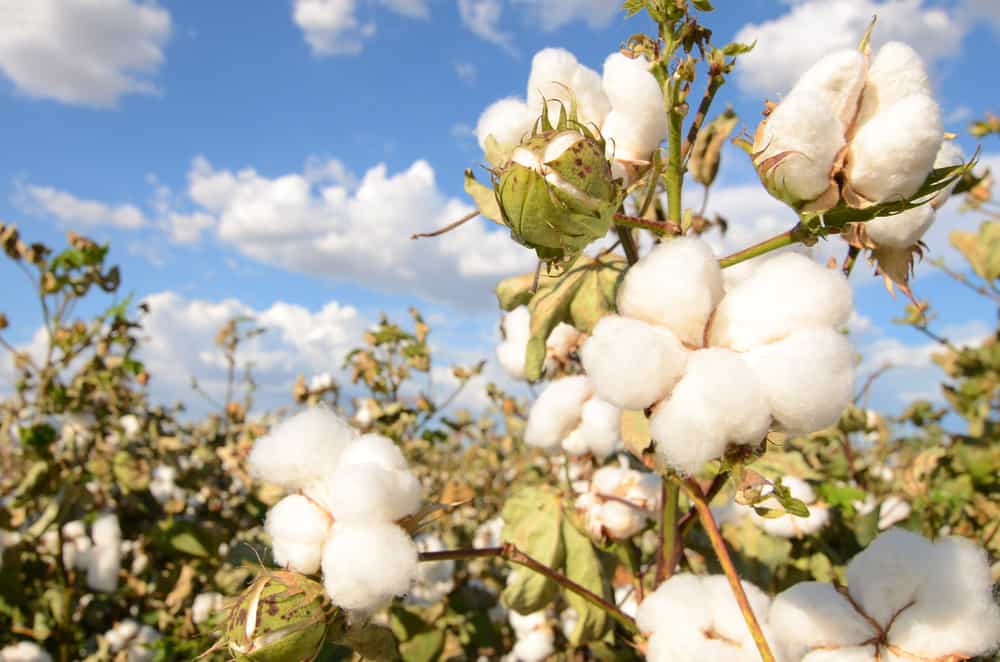 Organic manufacturing - from farm to factory:
Organic isn't just about how cotton is grown, what happens in the factory is important too! Organic cotton carrying the Global Organic Textile Standard (GOTS) logo has not only been grown organically, it's also been manufactured in a socially and environmentally responsible way too.
Browse our certified fashion and textiles brands

Opt for organic next time you're shopping for new clothes, to be sure that what you're buying is good for people and planet.

Find an organic clothing brand