Jo Wright - Organic Blooms

Jo Wright – Organic Blooms: Organic Heroes
Founder and director of Organic Blooms, Jo Wright is doing fantastic work to put beauty back into the cut flower industry.  
It's easy to lose your love of flowers when you look into how most are grown, so Jo wants Organic Blooms' British, seasonal, chemical-free flowers to have a positive impact on the environment… 
Every year, Jo and Organic Blooms grow between seventy and a hundred varieties of flower – a really different approach to large-scale agriculture!   
Shockingly, a lot of flowers nowadays are grown to be pollen-less – when we picture it, we see beautiful summer flower fields that are eerily devoid of insect life. But Jo and Organic Blooms are keen to do things differently and work with nature to produce their bouquets.
Jo plans rotations with all these different crops, which helps take care of soil quality and the huge diversity of flowers support a vast number of bees, bugs and butterflies.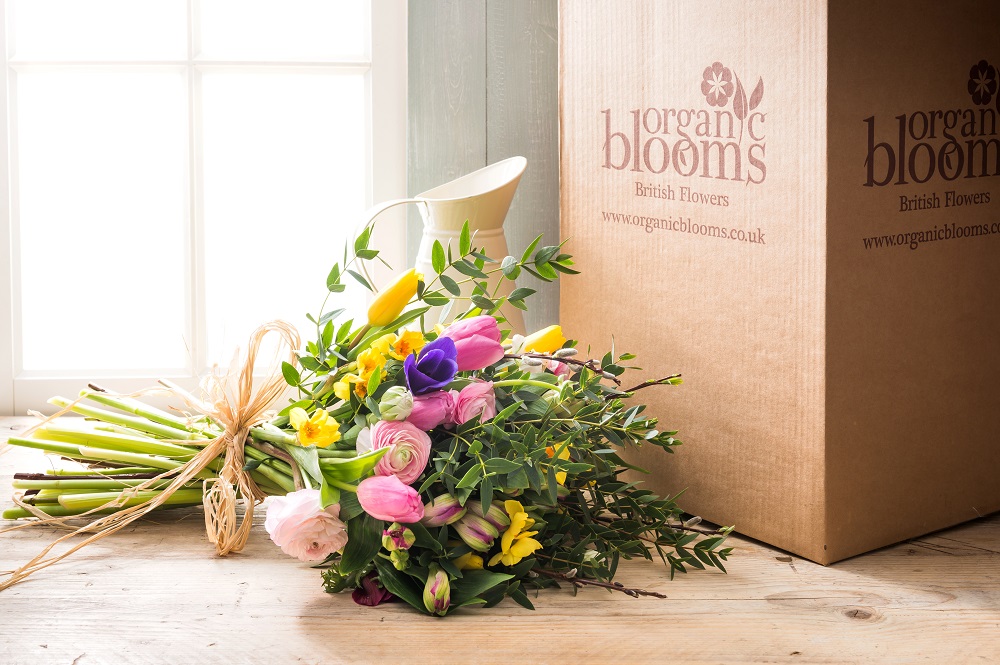 Organic Blooms also double as a social enterprise, working to benefit local people with disabilities. Jo has always had a passion for working with people with support needs and realised that horticulture could work in harmony with this.
Tasks involved with growing flowers are very practical and accessible, Jo has set up her business to involve people with disabilities and bring them along with the business as trainees, giving them skills and enabling them to feel part of something bigger.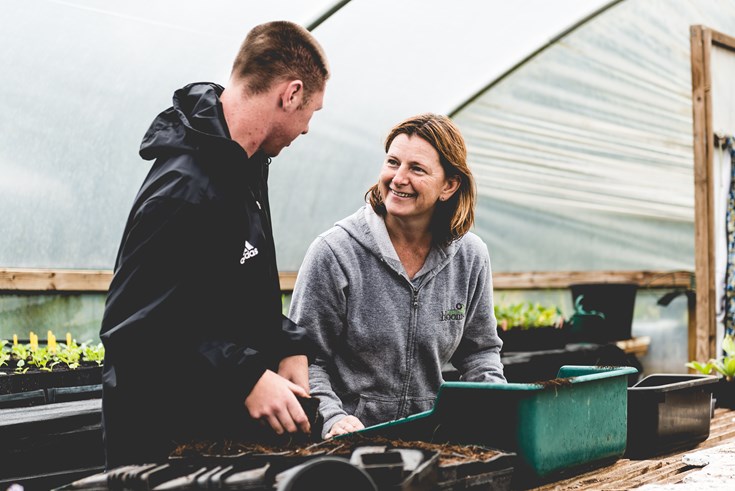 As part of the Organic Heroes campaign, the Soil Association and Pukka Herbs are proud to celebrate heroes like Jo who is leading the way for other employers by demonstrating how you can bring everybody along with your business, all the while producing beautiful, organic flowers that support thriving wildlife populations.
Organic Blooms is a Soil Association certified organic business and Pukka Herbs share Jo's passion for growing with nature. Watch this space, they have plans to buy echinacea and elderberry from Organic Blooms for their products in future!  
Pukka Herbs and the Soil Association share a passion for the planet and especially soil. Pukka's sustainable and ethically sourced herbs are 100% organic, grown in over 30 countries across the world and certified by the Soil Association for sale in the UK.  We are working together in support of the herbs that Pukka use to make their organic teas, and in support of the vital work carried out by the Soil Association Charity. The Organic Heroes campaign is one of our projects.
Pukka gives over 1% of its revenue to environmental causes every year, and the Soil Association is one of the beneficiaries of this donation.