Mr Organic's Veggie Bolognese
Super speedy and very tasty, this nutritious, plant-based pasta dish is packed with everyday organic ingredients.
The perfect family meal to try during #NationalVegetarianWeek, this recipe comes from the organic Italian specialists at Mr Organic.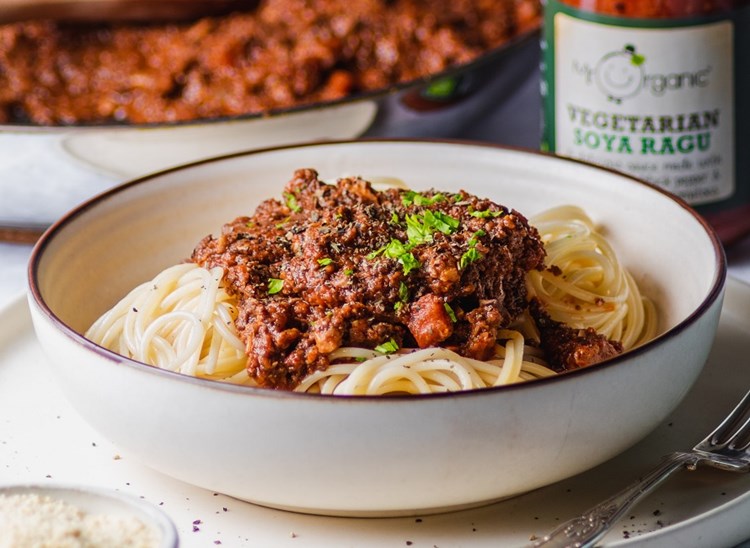 Ingredients:
250g of Mr Organic Spaghetti
250g chestnuts mushrooms, shredded or finely diced
1 Tbsp of Mr Organic Extra Virgin Olive Oil
1 clove of garlic, crushed
1 jar of Mr Organic Soya Ragu
2 Tbsp of Mr Organic Tomato Puree
2 large carrots, finely diced
2 celery sticks, finely diced
A handful walnuts, finely diced
Salt & Pepper to taste
Method:
Prepare the Mr Organic Spaghetti according to the packaging instructions. 
In a large pan, combine the Mr Organic Extra Virgin Olive Oil with the shredded mushrooms and crushed garlic until softened (5-10 minutes).
Pour in 1 jar of Mr Organic Soya Ragu and tomato puree, then stir in the diced carrots and celery.
Lastly add the walnuts and cook the mixture for another 5 minutes before seasoning to taste with salt & pepper and serve alongside the spaghetti. Enjoy!